"Safe is good for sidewalks and swimming pools, but life requires risk if we are to get anywhere." — Simon Sinek

"If life were predictable, it would cease to be life, and be without flavor." — Eleanor Roosevelt

"Let's Go There." — U.S. Travel Association
Betting Dollars to Donuts
It started in March with a free daily Krispy Kreme donut promotion for Jane Dough…and everyone else getting a vaccine. Then, it spread as a travel incentive. United Airlines announced the "Your Shot to Fly" sweepstakes, enticing customers to receive their COVID-19 shots and enter for a chance to win a year of free flights. Now, pax are getting vaxxed for a chance to become a millionaire.
$5 Million or Dinner With Your Governor?

Food and music are returning to the French Quarter in New Orleans. At a recent vaccination event, the city was doling out a pound of crayfish per person as an incentive, hoping to help a billion dollar tourism industry get fired up again. A week later, they opted for burritos.— Source: The Times-Picayne
In Ohio, a 22-year-old woman took a call from the governor telling her that she was the first of five weekly $1 million vaccine lottery winners. A high school freshman who says he's an Ohio State hopeful won free four-year tuition plus room and board to any college in the state system. More than 2.7 million adults signed up for the $1 million prize and more than 104,000 children ages 12 to 17 entered the drawing for the college scholarship. Ohio officials said the incentive initially boosted vaccinations rates by 33%.
The idea, which has drawn both praise and scrutiny, has quickly gained traction in other states. Some, like New Jersey, is sticking to free beer, state park passes and…hang on…a chance to have dinner with Governor Phil Murphy and his wife?!?
In California, the governor's plan is the biggest one yet…a lottery of $1.5 million prizes for each of 10 winners plus cash payouts of $50K for 30 more individuals.
Maryland has put aside $2 million to be doled out as $40K every day for 40 days plus a grand prize of $400,000. In Minnesota, "Your Shot to Summer" ensures that everyone getting a vaccine by late June may choose something in return, such as amusement park tickets or a fishing license. Arkansas Game and Fish Commission is providing $21 vouchers and the state lottery has two $1 million prizes and over $19 million in total cash prizes.
"Take Your Shot Oregon" wants to get 70% vaccinated by July 4th to lift Covid restrictions. In addition to a $1 million jackpot, there are favorable chances for residents in less densely populated areas. "One lucky vaccinated Oregonian from each Oregon county—36 people—will win $10,000 prizes. That means residents in the least populated counties—tiny Wheeler County has just 1,440 residents—will have a far better chance of winning a $10,000 prize than residents in the most populous counties."
Colorado is in with cash—five million-dollar winners—and college tuition prizes, too. New York's "Vax & Scratch" is both giving away and selling $20 lottery scratch cards for a chance at up to $5 million plus smaller prizes. There are also 50 full state college or university tuitions for the 12- to 17-year olds.
Related: Never Mind College Costs, We Gotta Save Up For Disney Tickets
At Disneyland, they don't pay visitors…visitors pay them. From June 15, when California is fully open, Disneyland and Disney California Adventure will welcome visitors from outside the state. Since April 30, the reopening had been restricted to California residents. — Source: USA Today
Steal This Dreamy Idea
Hotels.com® is defo showing that the brand has got personality! This press release headline got our attention: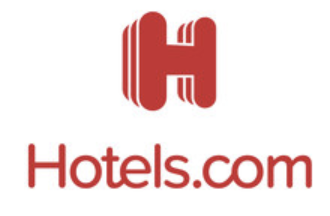 "With the help of IRL dream interpreters, Hotels.com is rewarding five travelers with a $5,000 summer stay inspired entirely by their most f'd up dreams…" To enter, readers were asked to describe in 500 words or less the "most ridiculous and random dream you've had in the last year." Imagine the stuff they received…
"We've all had those crazy, wild dreams that we can't explain, even more so in the past year," said Jennifer Dohm, Hotels.com head of PR and communications, North America. "Hotels.com is here to help you make sense of those subliminal thoughts and reward you with what your inner self reallywants — a dream-worthy vacation."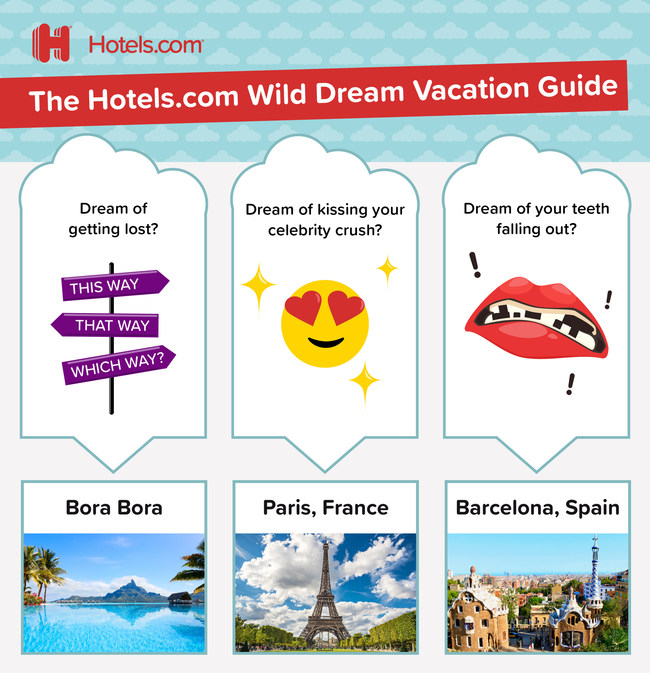 Not only was (the contest ended on May 27) there a chance to be "one of five dreamers selected for a virtual consultation with our expert dream interpreters, Anna Toonk and Nina Endrst of The SoulUnity,…" there was also a shot at a free dream vacation provided by Hotels.com.
Clever. And, oh so versatile for any 'dream destination' to adapt, right?