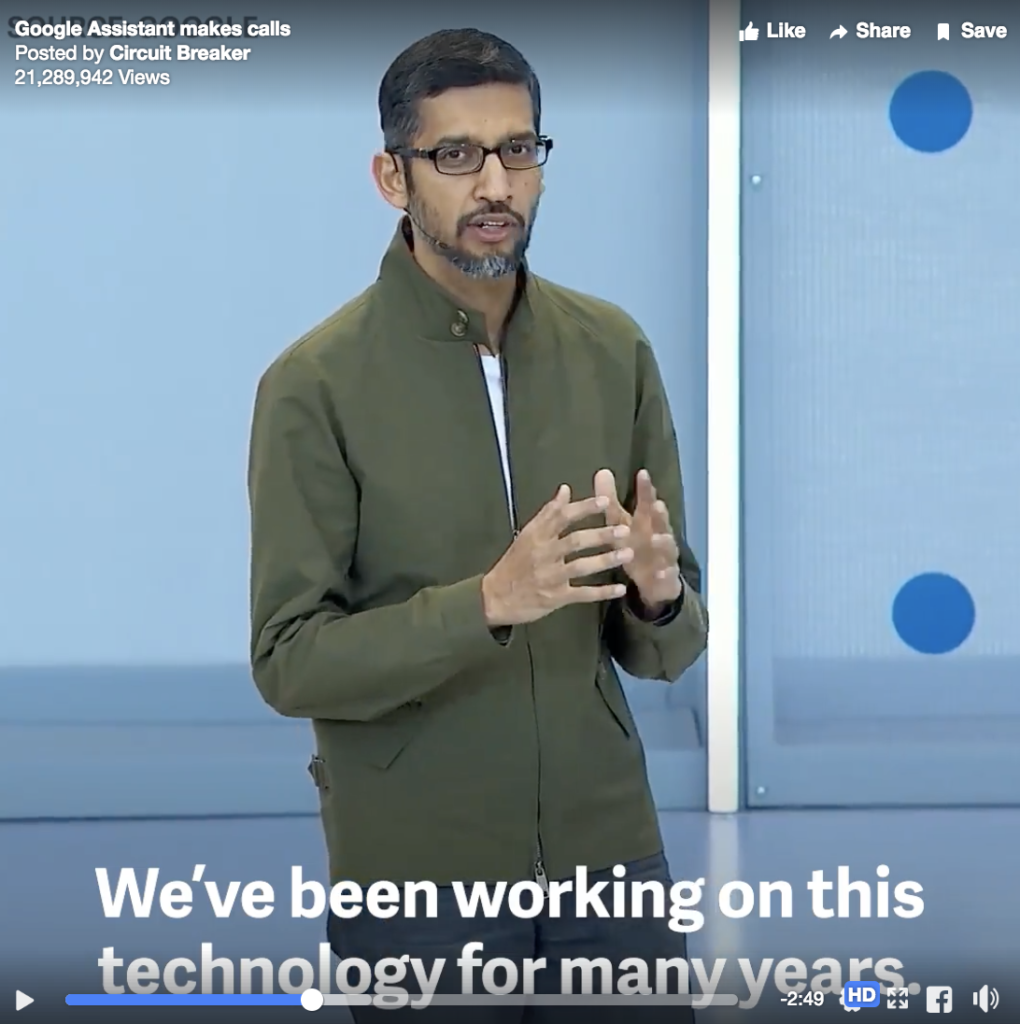 If Google is amazed, we're amazed.
"That was a real call you just heard," Google CEO Sundar Pichai told the cheering audience of developers in Silicon Valley last week. "The amazing thing is the Assistant can actually understand the nuances of conversation. Google has been working on this for many years," he added.
OK Google, tell us more.