Take a quick guess. Which state gets the most website traffic? If you said California, you're right. Nothing else comes close. Top engagement, too? Nope, Washington is in first place and California is in last place.
TwoSix Digital has analyzed Quarter 1 to rank all 50 states' website traffic and produce an overall engagement ranking 1-50, including:
total traffic
average monthly visits
share of mobile vs. desktop
pages per visit
average visit duration
bounce rate
Related: How Many States Does the Average American Visit?
This TwoSix Digital project is a third-party partnership with SimilarWeb and will continue each quarter throughout 2019 to provide even more insights into seasonality, trends, traffic, and engagement metrics.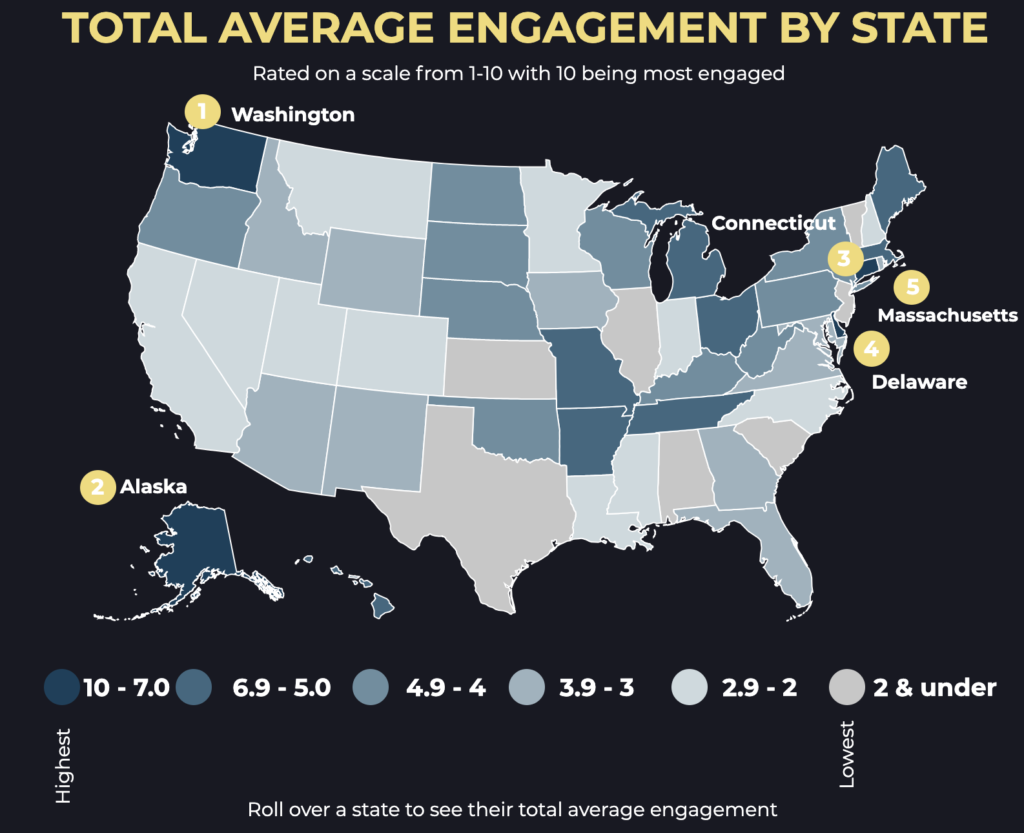 To download this great report with easy-to-read charts and infographics, click here.