CrowdRiff Receives $2m in New Funding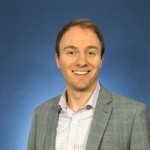 Congrats to CEO Dan Holowack at Toronto-based CrowdRiff, an eTourism Summit 2015 presenter, which has received $2 million in new funding from prominent investors, including the founder of ExactTarget, acquired by Salesforce for $2 billion in 2013.  The investment from BDC Venture Capital, Gibraltar Ventures, High Alpha Capital and Foundation Capital will be used to drive product innovation, accelerate hiring in sales and marketing and build out their visual influence platform. Glowing testimonials about CrowdRiff seen on the website come from folks you may know, like Josh Collins (Visit Franklin), Dave Fluegge (Colorado Tourism Office), Lance Ingram (Tupelo CVB). Read more here.
MMGY Receives New Equity Funding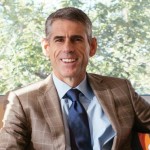 MMGY Global, with offices in New York, Orlando, Ft. Meyers, and Madrid, has announced significant equity investment from Peninsula Capital to support an aggressive acquisition strategy, as well as new areas of international expansion. Read more here.
Canada to Give Up on Baby Boomers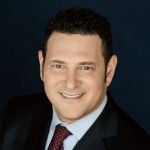 Jake Steinman, Founder and CEO of NAJ Group — producers of eTourism Summit and DigMe — reports, "I recently attended the Visit California Outlook Forum, where an impressive David Goldstein, President and CEO of Destination Canada, spoke of new initiatives from north of the border."
Jake shares the following notes from that presentation:
Destination Canada will focus on "yielding" for Millennials, as "Baby boomers will be dead soon," as David Goldstein put it. "As a baby boomer myself, it was sobering…but he was right. Over my remaining life span, the Canadians may get only one trip out of me, but as many as seven out of my Millennial son."
Change Canada's perception from "Cold to Cool" by focusing on exciting outdoor adventure products, craft beer, and cool attractions that resonate with younger travelers. Canadian Prime Minister Justin Trudeau, 44, recently interviewed on "60 Minutes" might provide a boost, too.
For the first time

in five years

, Destination Canada will launch an extensive advertising campaign targeted to the US traveler. Currency exchange rates make Canada 35% more affordable to Americans. However on the flip side, it will be 35% more expensive for Destination Canada to advertise and market in the US.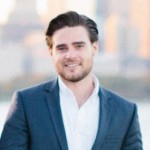 The Facebook/Instagram DMO travel sub-vertical in Menlo Park, Calif. has a new team member. Brandon Harper, Client Solutions Manager, was previously digital media manager for Hyatt Hotels Corporation, based in Chicago.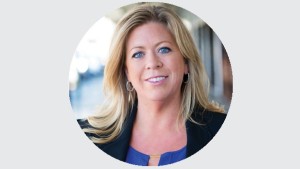 We'll be watching for news from Alison Best, President and CEO at Oakland (Calif.) CVB, who resigned last week. Alison joined Visit Oakland from Santa Monica CVB in 2012 and has been credited with hard work in turning around a struggling DMO and for the favorable press that destination Oakland has received nationally.
-> Send us recent changes from your circles for publication here in an upcoming issue of Something Brief.