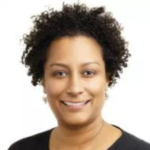 At Destinations International, Melissa Cherry has been promoted from chief marketing officer to the post of chief operating officer. Cherry came to the association from Choose Chicago, where she was senior vice president of marketing and cultural tourism.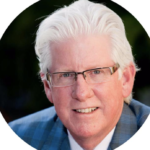 Bill Talbert, president and CEO of the Greater Miami Convention and Visitors Bureau, announced a record year for tourism at 16 million overnight visitors spending $26.5 billion, a 2 percent year over year increase. Other KPIs: RevPAR up 10 percent, hotel room inventory up 7.9 percent, hotel occupancy up 2 percent. Tourism officials will have their eye on results of Nov. 6 ballot initiatives such as a new headquarters hotel at the Miami Beach Convention Center and a no-bid lease on a 73-acre Miami Freedom Park sports project led by David Beckham.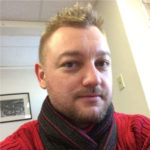 In Provincetown, MA, the Chamber of Commerce appointed Radu Luca as the new executive director to replace Candice Collins-Boden who led tourism efforts for 44 years. Cape Cod Today calls Candy "perhaps the most known and loved person in Provincetown," as that city gets ready to celebrate Provincetown 400, the anniversary of the Mayflower landing at Plymouth Rock.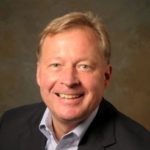 "We actually go out, we meet with journalists, we talk about the vibrancy of this community," said Brian Hall, CMO for Explore St. Louis. "Then we invite them in to experience St. Louis first hand." The Wall Street Journal's new roundup, "10 Most Intriguing Travel Destinations in 2019," is locked behind a paywall. But we've been to the other side, and seen that Missouri is "not all pigs and brick," placing #6 according to the WSJ. It's touted as a must-visit, one of just two domestic destinations to make the cut. Where else is right in there with the Maldives; Tel Aviv; Tunisia; Salta, Argentina; Warsaw; Namibia; Kyoto; and Nassau, the Bahamas? The other top pick is Seattle, coming in at #2.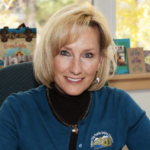 Cindy Gustafson is now CEO of the North Lake Tahoe Resort Association (NLTRA) which works with both Reno-Sparks Convention and Visitors Authority and Visit California to promote the region during off-season.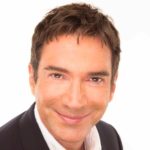 Alex Stettinski is leading the newly formed Downtown Reno Partnership as executive director. Stettinski previously served as executive director of the Beverly Hills Chamber of Commerce from 2011-15, and was Vice President of Operations & Strategic Planning at Visit West Hollywood from 2015-16.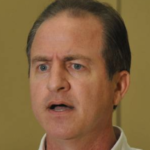 Elliott Falcione, director of Florida's Bradenton Area Convention and Visitors Bureau has announced a new digital advertising campaign to lure winter visitors. The DMO will use click-through banner ads targeting select markets to take viewers to short videos described as parodies of pharmaceutical commercials. An actor portraying a physician will prescribe Manatee's beaches as a cure for "need-a-vacation-itis" and ailments such as a "Vitamin D deficiency." Recommended treatment will result in conditions such as "lasting smiles" and "renewed energy." The video ads will promote a website still under construction, vacationremedy.com.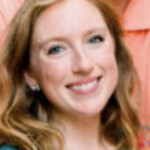 Historic Roswell Convention and Visitors Bureau in Georgia has hired Kendall Young as social media strategist. Previously, Young was director of marketing and communications at the Murray Convention and Visitors Bureau in Kentucky.