Does Your Photo Belong Here?
Send Us Your Latest People News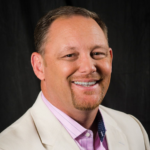 Congratulations! Last week at ESTO in Minneapolis, Kyle Edmiston, CDME, Assistant Secretary of Tourism at the Louisiana Office of Tourism, was named 2017 State Tourism Director of the Year. Read the press release from U.S. Travel Association here.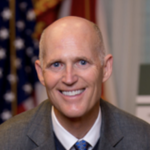 At the August Florida Governor's Conference on Tourism, U.S. Travel Association President and CEO Roger Dow honored Gov. Rick Scott with the Distinguished Leadership Award for "his commitment to growing travel in Florida amid multiple challenges." Read more here.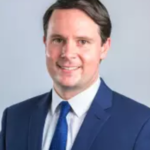 At the Valley Forge Tourism and Convention Board in Montgomery County, Pennsylvania, Ed Harris has been promoted to Chief Marketing Officer. Ed will be contributing as a panelist at the 2017 eTourism Summit on Day One, Track One in a Show and Tell Session: Steal These Ideas.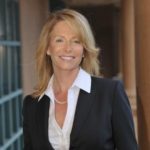 Robin Fahr is Director of Marketing & Communications at Visit Tri-Valley, responsible for destination marketing for Pleasanton, Livermore, Dublin, and Danville in the San Francisco Bay Area's East Bay. Previously, she had been an on-air anchor and host/producer for a local television station. Robin spearheaded The Tri-Valley Ice Cream Trail, a unique product to replace the Secret Somm campaign produced by her predecessor, Emmy Kasten, who has moved to Las Vegas.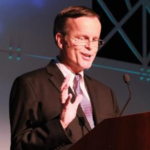 After serving for 15 years on the job, Bob Doak is retiring from his post as president and CEO of the Chattanooga Area CVB. A veteran of more than three decades in the travel and tourism industry, Doak was previously general manager of the Chattanooga Choo Choo Hotel, as well general manager of the Chattanooga Golf and Country Club.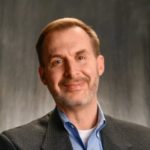 Ross Levi  has been named Executive Director of Tourism for New York State's Empire State Development. Levi, who joined Empire State Development in 2012 as vice president, marketing initiatives, succeeds Gavin Landry, who took over recently as director of the Americas for Visit Britain.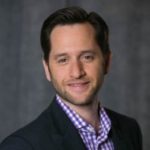 Seth Forman is Vertical Director, Travel & Tourism, at Quantcast, a data-intelligence platform using big data and machine learning. Seth was previously General Manager, Destinations, at Travelzoo for six years. In that role, Seth has presented sessions at previous eTourism Summit gatherings.