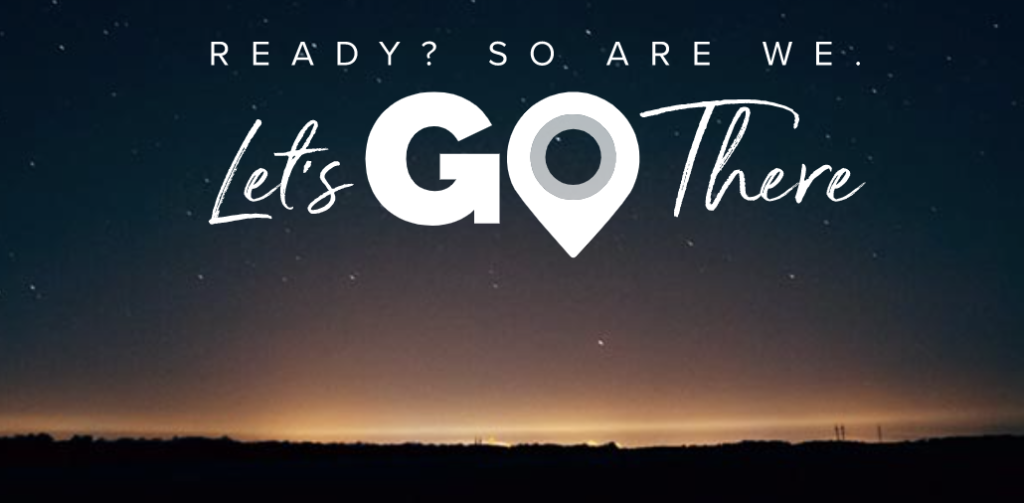 More than three-quarters of Americans (77%) are planning to take a trip this summer. Many will be traveling for the first time since the start of the pandemic, according to a new Harris Poll released last Thursday for the Let's Go There coalition of 75 travel companies and organizations.
TSA screened 1.85 million passengers on Sunday at U.S. airports, the highest number since March 2020. That compares to 70% of the same day passenger traffic in 2019.
Meantime, do think domestic. Scott Kirby, CEO of United Airlines, said this week that it's "too late" for a summer surge in transatlantic passenger traffic.
---
Alphabetically speaking…
---
News From Alabama
Alabama Tourism Department's new three-part podcast about the Civil Rights Trail allows the listener to take a deeper dive into events that shaped a nation.
First episode is an in-depth look at the Freedom Riders
Second episode dives deeper into Birmingham's role in the Civil Rights Movement
Third episode examines the Voting Rights Act and the Selma to Montgomery March
News From Alaska
There could be cruising this summer: The U.S. Senate unanimously passed legislation that temporarily relieves cruise ships sailing in Alaska of the Passenger Vessel Services Act (PVSA) restrictions while Canada has a cruise ban in place. The Alaska Tourism Restoration Act applies to large cruise ships taking passengers between Washington State and Alaska. The bill now moves to the House.
Gov. Mike Dunleavy announced the Alaska Tourism Marketing Campaign: $4 million dollars of television, $500,000 of radio, and $500,000 of digital advertisements for a total of 1,700 spots over 6.5 weeks.
News From Baltimore
The Visit Baltimore brand shows us that a logo can scale from 48 x 48 pixels to a huge sculpture! "Thanks to our The Bellweather Agency team, Jack Stone Signs, and Guinness Brewery collaborated on this new installation. Baltimore's Inner Harbor is getting one this week.
News From Boston
Gov. Charlie Baker moved the re-opening date forward by two whole months, to Memorial Day Weekend. Massachusetts is among the leading states in vaccination rates. That means full capacity at Fenway Park for MLB as of May 29.
News From Cincinnati
Cincinnati USA launched a new campaign, "Get Your Cincy On." It's targeted at major cities within a two-hour drive: Louisville, Columbus, and Indianapolis. A second campaign with wider reach will launch later this summer.
News From Georgia
"Ready. Set. Georgia." Is the state's new multi-million dollar travel marketing campaign to launch recovery efforts for tourism.
News From Hawaii
More than 30 business associations and chambers of commerce have asked the governor to kill a measure cutting the Hawaii Tourism Authority's budget. The bill, which can remain on Gov. David Ige's desk until June 21, would reduce the authority's funding to $60 million from about $80 million for the next fiscal year. The bill also would cut a guaranteed stream of hotel tax money to the counties but let the counties impose a 3% county hotel room tax.
News From Houston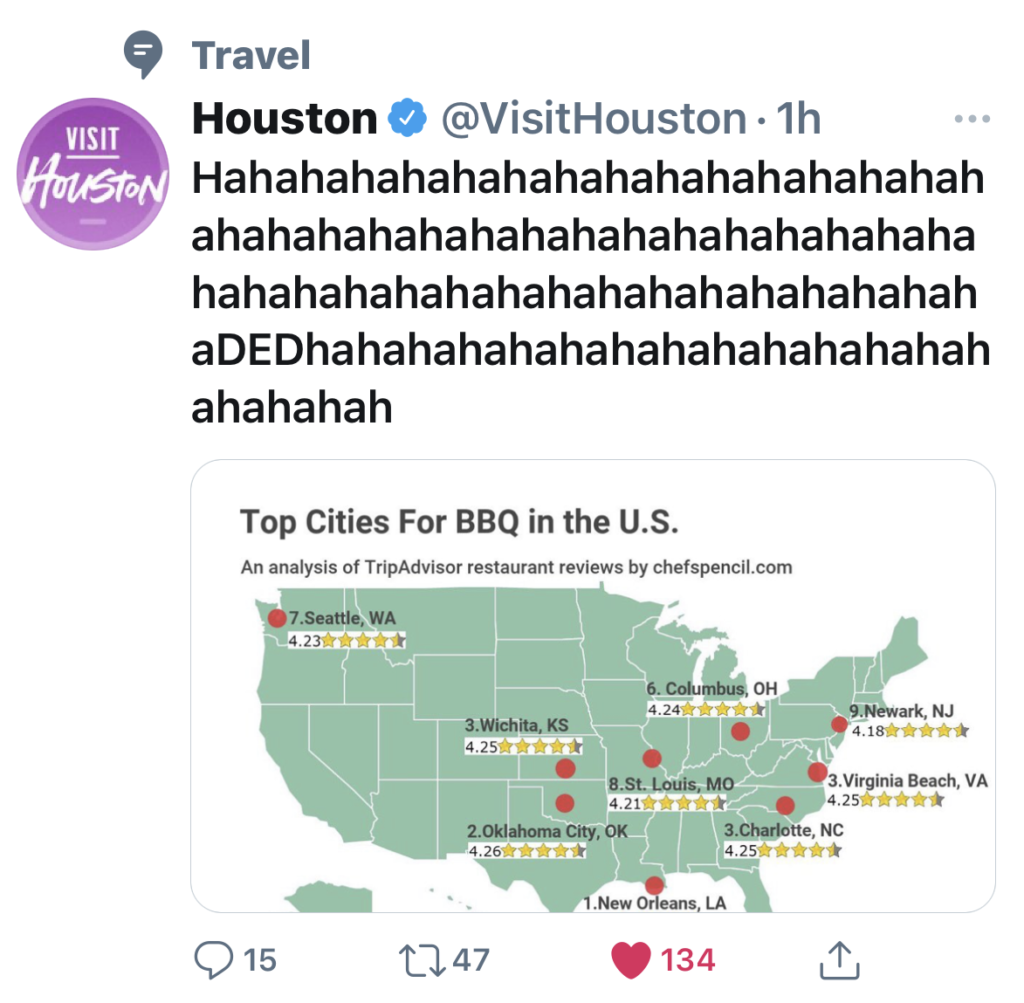 News From Illinois
A new $6 million campaign to promote the return of travel across the state – Time for Me to Drive features the hit song, "Time for Me to Fly," by Illinois native rock band, REO Speedwagon. Illinois Office of Tourism is working with CVB partners to gain feedback on how the state can support renewed business for their communities.
At Great Rivers & Routes Tourism Bureau, the messaging is "Greatness Around Every Turn" in Southwest Illinois to run through Labor Day on Connected TV and digital channels.
News From Kansas
Kansas Tourism is "stoked to unveil our new….website!" TravelKS.com is an extension of the rebranding campaign, "To The Stars," that the team started showcasing a year ago.
News From Kansas City, MO
At the conclusion of an RFP process, Visit KC announced that they extended their contract with hometown agency MMGY Global through 2026. In addition to existing services, the DMO's New Midwest brand will be expanded, plus new, priorities focused on Diversity, Equity, Inclusion and Belonging. The agency of record partnership began in 2016.
News From Las Vegas
MGM Resorts will start charging for self-parking again in June. The chain had paused the fee last summer in a bid to encourage people back to Las Vegas. Free parking was a hallmark of Las Vegas until 2016, when MGM announced plans to start charging fees. Caesars Entertainment Corp., which dominates The Strip with MGM, joined in the parking fee policy.
Nevada Gaming Control Board approved 100% capacity on casino floors at Cosmopolitan, Wynn, and Encore properties where employee vaccination rates are above 80%, plus the OK to remove plexiglass dividers from all table games and slot machines.
News From NYC
Pride 2021: Rockefeller Center is running a contest, Love Above All. They're giving away five romantic wedding celebrations as a prize. The lucky couples get a private ceremony At 620 Loft & Garden, a Rainbow Room Champagne Toast, a special performance by the star Of "Rupaul's Drag Race," and a wedding photo shoot at Top Of The Rock Observation Deck. Entries open through June 1.
Also, while waiting for Broadway shows to re-open, Mayor Bill de Blasio announced a $25 million arts and culture revitalization program, City Artist Corps. The effort will employ 1,500+ artists by putting them back to work throughout New York City with live performances, pop-up concerts, public art installations, and more.
News From Newfoundland
"Your Backyard Beckons" is the new in-province tourism marketing campaign focused on encouraging residents to explore areas of Newfoundland and Labrador. Television, digital mediums, social media, and radio spend have a budget of 548,000 for a 16-week run. Agency of Record is Target Marketing and Communications Inc.
News From Ohio
Vaccine lottery incentive of $1 million is a controversial scheme put in play by Gov. Mike DeWine, announcing five prizes over five weeks for Ohioans over age 18. For the under 18s, entry into a draw for a full four-year scholarship to any of Ohio's state colleges and universities, including tuition, room, and board.
News From Sarasota
Elected officials voted to set aside 5% of bed tax revenue to create a reserve for sports tourism initiatives. For every $20 million collected, $1 million would be dedicated to that fund, coming on the heels of an April approval for a $117 million overhaul of the area's sports facilities.
News From Sedona
Overtourism, already? Elected officials in Sedona, Arizona have requested destination marketing be put on pause for one year citing resident sentiment. One year ago, concerns over job losses and tourism income prompted the tourism community to seek more destination marketing funds. The council approved $544,440 in contingency funds which were not required due to a robust recovery.
News From Wyoming
Wyoming Office of Tourism announced it will launch its second summer of the WY Responsibly campaign on June 1, encouraging all to be mindful travelers throughout the state. 
And News From Other Galaxies
Are we alone or not? Next month, the Office of the Director of National Intelligence and other agencies are scheduled to deliver unclassified report on UFOs to Congress.
P.S. Typically in an annual session at eTourism Summit, we introduce travel-related startups as Bright Shiny New Objects. If the aliens are listening, this is not what we meant.