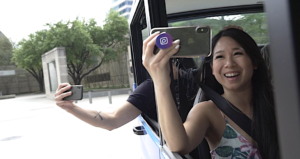 A fresh, innovative, UGC iteration comes to town—starting in Dallas. User Directed Content (or "UDC") is a new approach that's helping to make and tell stories in a completely different way. Is it authentic, humanized content? Absolutely!]
The Travel Vertical talked to Ryan Thompson, Founder and CEO at Odyssey Storyworks. Using the 50th Anniversary of the Frozen Margarita as the focus and Visit Dallas as the partner, a wild new concept of UGC was put through its beta paces…and brilliantly done, by all accounts.
The Inspiration
The 50th Anniversary of the Frozen Margarita. It was the brainchild of Mariano Martinez, current owner of Mariano's Hacienda in Dallas. #DidYouKnow? The original frozen margarita machine now permanently lives in the Smithsonian National Museum of American History.
The Idea
Everybody wants the video, nobody wants the production spend. But what if we could use real people to help shoot video with their smartphones while providing them with real-time professional direction and shot lists? Focusing on the Frozen Margarita, that's exactly what happened when folks fanned out to hit any and all of the Mexican restaurants/bars along "The Margarita Mile" near Mariano's.*
*This is Dallas…there are plenty.
The Tricky Bit
"One of the things we've tried to do is bring UGC video forward as a storytelling vehicle," Ryan explains. "But it's the wild west out there. You can get something terrific or something that's not appropriate."
The Planning
The project requires a shot-by-shot needs list, a production facility to receive and upload videos in real time, professionals to provide live direction on angle, lighting, closeups and more to the contributors as they shoot. Skilled editors support project, working through hundreds of hours of content directly provided by consumers.
The Evergreen Aspect
A new video is released very three to four weeks over a period of nine months.
The Bonuses 
The real time process replaces a typical three-week shoot. In addition to big cost savings and high shareability, Ryan suggests that, "You end up with the best of professional applied to the best of the spontaneity and enthusiasm of real people."
Related: eTourism Summit 2018: DMO Case Study Highlights on Day Two Agenda
-> Hear from Ryan Thompson in person at eTourism Summit, Oct. 10-11, 2018. He'll also be on hand at Pre-Conference Day on Oct. 9, 2018  to guide the Smartphone Video Storytelling Workshop. See the agenda and registration details.
Related: CREATE: Popular Smartphone Video Storytelling Workshop at eTourism Summit