Might as well start passing out the tourism awards right now. "Inspired by Iceland," is a new destination marketing video taking a swipe at Mark Zuckerberg's Meta announcement in a video that's already gone viral—and deserves to—since it hit the internet last Thursday.
Touting Icelandverse as a place of "actual reality without silly looking headsets," a Zuckerberg lookalike deadpans it for the camera.
"Today I want to talk about a revolutionary approach on how to connect our world — without being super weird," says 'Chief Visionary Officer Zack Mossbergsson.' He doesn't want to sell us on a Facebook (a.k.a. Meta) sci-fi future filled with avatars, he just wants us to come and see Iceland's geysers and waterfalls.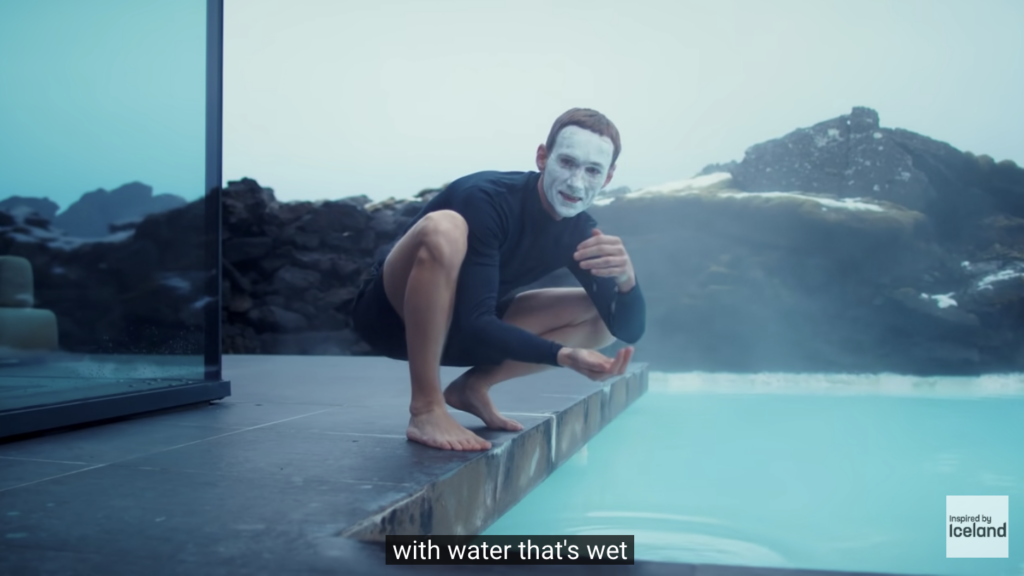 The video extolls Iceland's "completely immersive" experiences with water that's wet, real rocks, real humans and "skies you can see with your eyeballs."
In the press release, Visit Iceland's top brass has fun with newsjacking, too. "Icelandverse has been built with experts in government, industry, nature and academia, plus a few volcanoes," said Sigridur Dogg Gudmundsdottir (yes, it's her real name), Head of Visit Iceland. On LinkedIn, she writes, "Yesterday we launched a new video introducing the Icelandverse, millions of years in making and ready for users to experience without VR headsets. Mark has confirmed he wants to visit. We hope this will inspire more people to come to Iceland and see the Icelandverse with their own eyeballs."
Inspired by Iceland creators are pros at tongue-in-cheek attention-getting. "The Hardest Karaoke Song in the World" got nearly 14.5 million views on YouTube and their "Iceland Academy" was a successful series of funny visitor tips for packing, driving, eating, and practicing hot tub etiquette.
ICYMI (or missed it intentionally), here's the Zuckerberg Meta introduction video. It's one hour and seventeen minutes long (!) and claims to be called "Connect," but hey…we were there first, Mark.