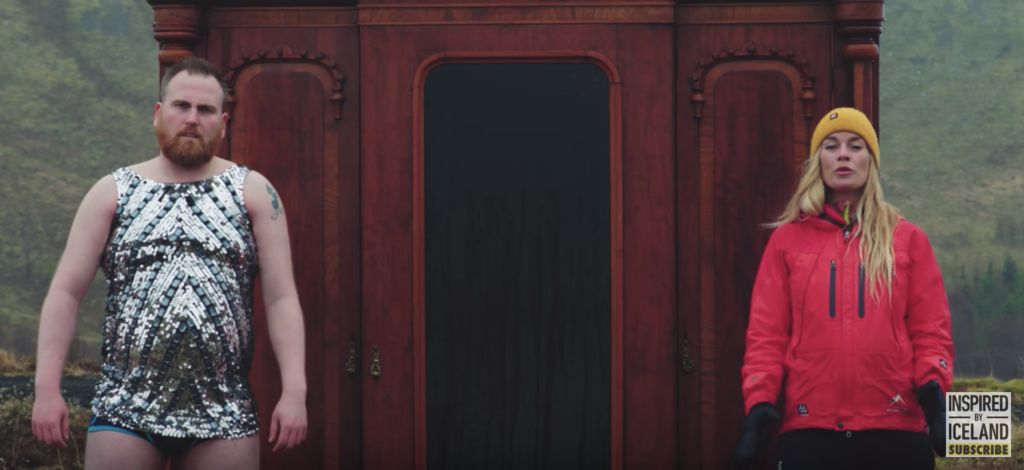 Inspired By Iceland nails it in 'Iceland Academy,' a video tourism campaign aimed at ensuring a happy and meaningful experience for tourists.
The interactive online education tool encourages informed behavior from visitors through inspirational, playful, yet informative video classes, with completion goals.
Short, fun videos are presented by 'tutors,' eight representatives from tour and adventure sports companies, the Icelandic Search & Rescue Service, the National Culinary Team and other pros.
'Iceland Academy' classes are cultural primers on attention-grabbing topics such as:
How to eat like a true Icelander
How to avoid to awkwardness in the hot tub
How not to get lost up a glacier mountain
Why tourists shouldn't mess with the treasured moss
What to pack (and leave behind) for an Iceland vacation
Watch an "Inspired by Iceland" video (76 seconds) with three-quarters of a million views that will:
1) inspire you,
2) produce a smile, and
3) explain why the guy in this photo is wearing a sequined dress.
See "Pack Warm Stay Happy."