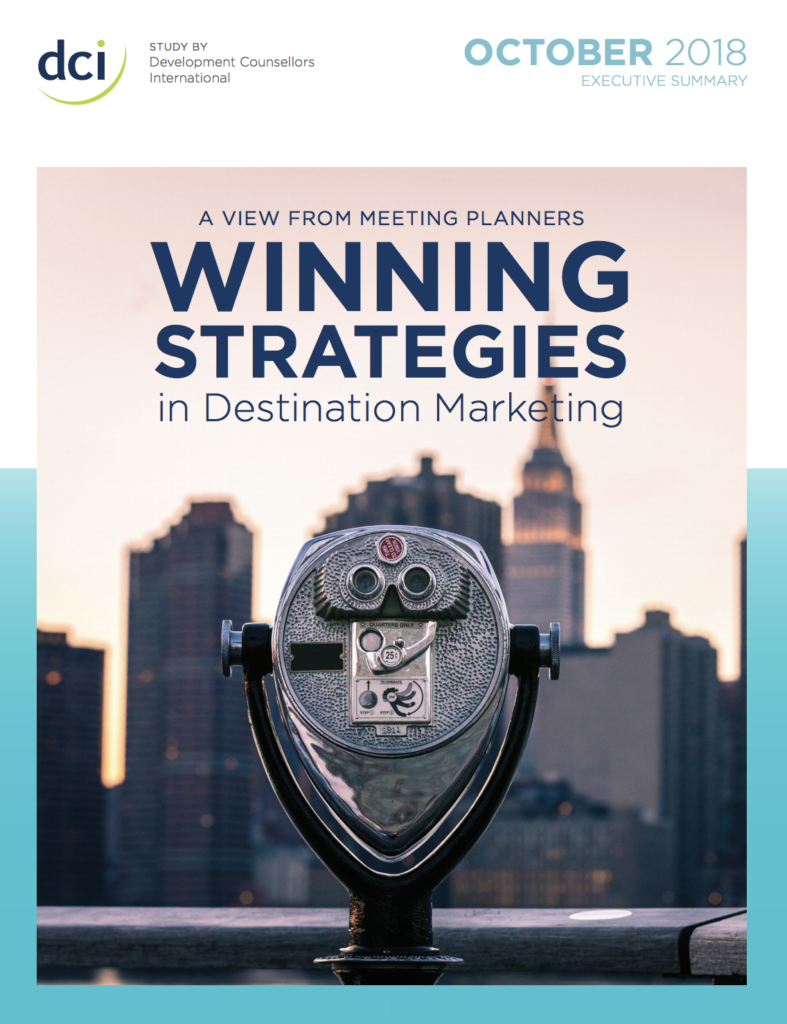 Meeting planners want less stress.
The latest results are in from a survey by Development Counsellors International (DCI), a destination marketing agency that conducted similar studies in 2012 and 2015.
Replies came from 181 meeting planners, more than half of whom have 20 or more years of experience in the role.
The number one pain point for planners is stress over safety and security concerns. Dealing with hotel and event spaces came in second, followed by the risk of declining budgets in a marketplace defined by rising costs.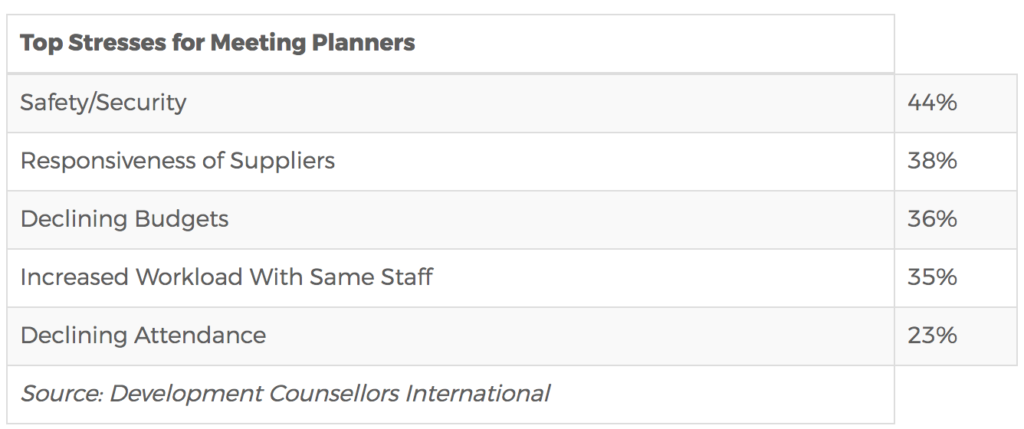 Where do meeting planners turn to get their destination site information for an event? DMOs, trade shows, and site inspections are most important and Increasingly, social media.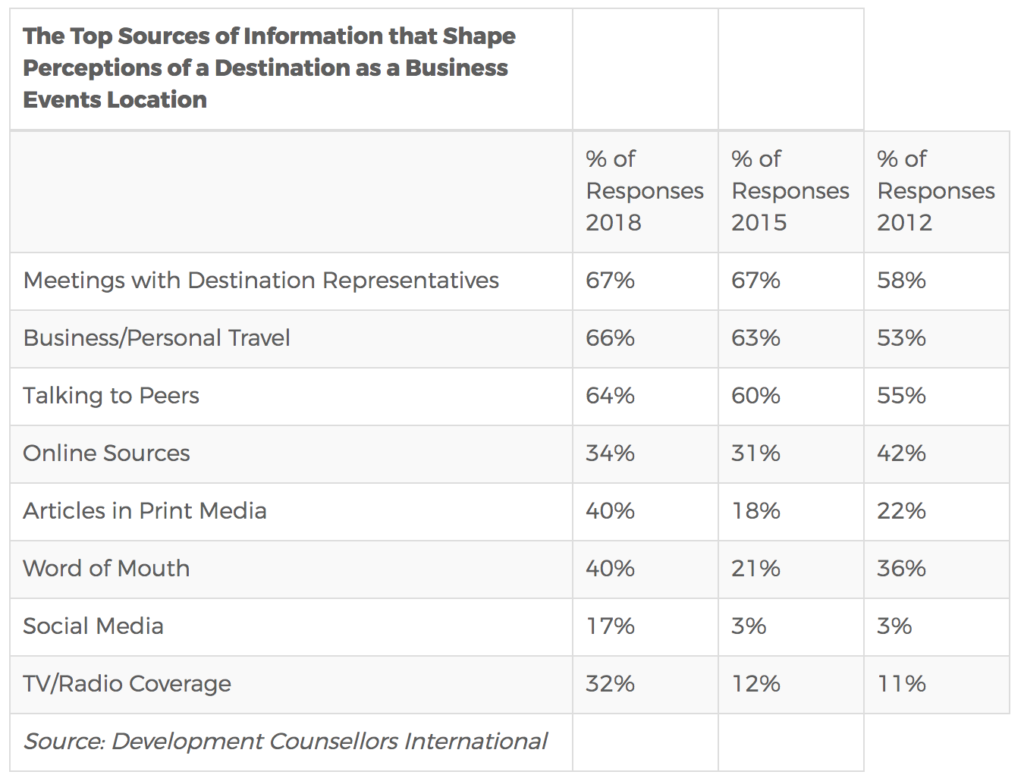 The full 71-page report is $99 from DCI. Get a free executive summary here.