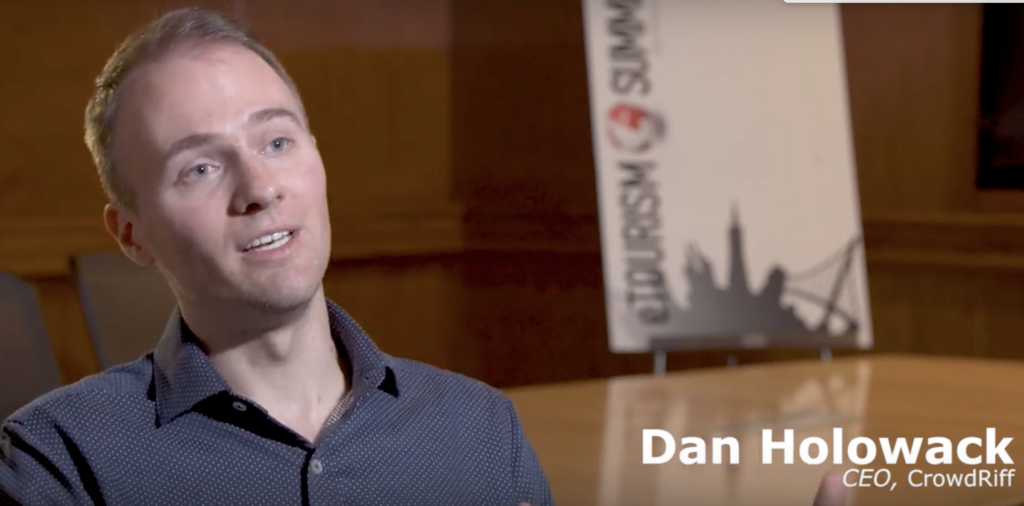 CrowdRiff's Dan Holowack says a blend of UGC and owned professional content is the definition of a media hub that contains the best, brightest, and newest assets. And, of course, it needs to be mobile first.
Squarely positioned at the intersection of big data, user-generated content (UGC) and marketing automation., CrowdRiff is a trendsetter.
Listen to the co-founder and CEO of CrowdRiff describe—in 52 seconds—what a modern DMO media hub should look like. Here's the video clip.