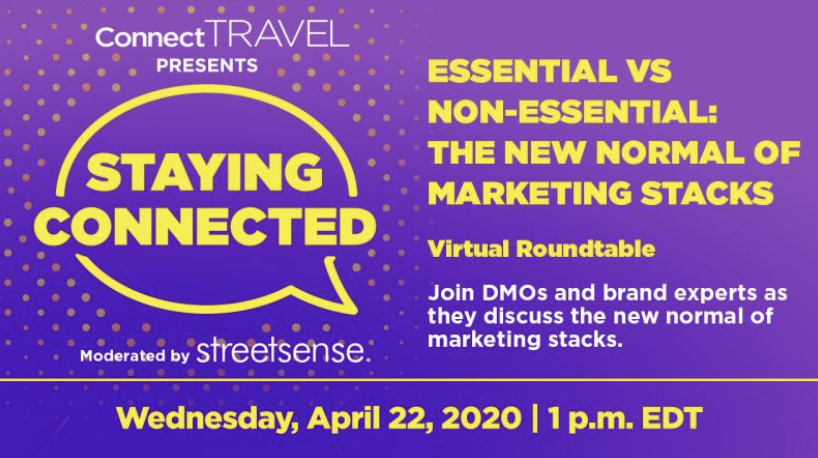 Join us for the next webinar in Connect Travel's series hosted by Streetsense. Let's discuss "Essential vs. Non-Essential: The New Normal of Marketing Stacks." Register here.
The third in our series of free hour-long DMO Virtual Roundtables is Wednesday, April 22 at 1 p.m. EDT. Name that face…Panelists this week (l to r) are: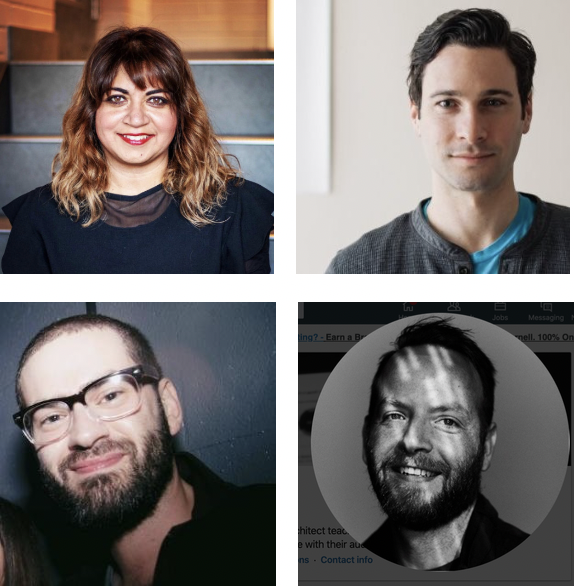 Amrita Gurney, VP-Marketing & Community, CrowdRiff
Dan Rosenbaum, Director-Global Digital Marketing, San Francisco Travel
Matthew Smith, CEO/President, Plan Left
Moderated by Josh Collins, Director Destination Activations and Marketing, Streetsense
Connect Travel has launched this eight-week series of complimentary online conversations to be held via virtual roundtables that will help you keep a pulse on the travel industry and hear from your peers on the current climate and future thinking. Join DMOs and brand experts as they analyze the new normal in destination marketing, and use the sidebar on your screen to comment and ask questions, too.
Mark Your Weekly Calendar
We plan to hold the 60-minute marketing webinars with Q&A through May 27, every Wednesday at 1 p.m. EDT.
In Case You Missed It (Webinar #2)
In Case You Missed It (Webinar #1)