Pokémon GO for Hoteliers and DMOs
by Mark Lenahan, Product Management & Travel Technology Specialist (Dublin, Ireland)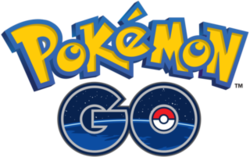 There are a couple of things hotels and destinations may do to capitalise on Pokemon Go and improve guest experience.
Maybe you think the game is rubbish and this is some dumb fad that will all be over in two weeks (when the "kids these days" miraculously re-learn the value of chasing hoops down a hill or – more likely – go back inside to play Minecraft). But what you think doesn't matter so much as what your customers think.
For the game to have a positive impact, hoteliers, tour guides, cafes and other destination companies need to understand where and how the in-game destinations overlap with the real world in their city.
Pokemon hunters need three things from a destination: pokestops, new pokemon species and pokemon gyms.
Pokestops are check points based on physical real-world features (usually interesting buildings, monuments, etc.) imported wholesale from Niantic's prior "Ingres" game. As a hotel you hope to be in an area rich in pokestops, and if you are you can tell people that. The game however only shows you pokestops within a mile or so of the player, there's no built-in way to find out where pokestops are. As a hotelier you can find the pokestop rich areas in walking distance tell Pokemon Go players where they are. Note: Pokemon Go players want to walk – not drive or bus – they get benefits from the in-game step counter that way.
New pokemon species are dependent on terrain. If you live in typical urban or suburban terrain you are infested with virtual ratata and pidgey. Pokemon Go players have enough of those, what they want are areas that appear on the in game map as water or other environments – real world rivers, seas, lakes, canals, forests, etc. So, get on the game or ask your local players – where are the interesting environments in your area? Like pokestops, the game doesn't let you see that far, you won't know until you get close. Being able to tell customers (either players or parents of players) about a good walk, by water or in a forest, rich in pokestops, comes at virtually no cost but potentially enhances the guest experience of your city.
Finally, Pokemon Gyms. These competition arenas allow players to gain vital experience points and in-game currency. There are plenty of them around, but not as many as pokestops (maybe one in twenty, or fewer, points of interest are gyms). These have an advantage over pokestops though – they are sticky. The usual practice with a pokestop is to swipe it and keep walking to the next stop. A gym requires you to stop, stay within 20 meters or so, and do some actual work.
Making players stop and linger in an area can also be achieved through the use of "lures". For a small cash cost you can activate a lure for 30 mins at a pokestop. Players are incentivised to wait in that area because the lures attract new and interesting pokemon. Pokestops with a lure active also show up in game, but again, only within about a mile or so. Like a lot of features of this game – even if your venue is a pokestop or a gym – you are dependent on nearby foot traffic to actually attract people.
I don't know if all this will influence a player (or more importantly, the parent of one or two players) to pick one hotel over another, or choose a destination for a day trip. It might, because these in-game locations tend to coincide with areas that are pleasant to walk around (water, land marks, navigable paths/trails – you get the picture).
If all this seems alien – fine – as I said, this isn't about you. For now, a surprising portion of the population are playing this game. There's a lot of debate on how long it will last. The experience itself isn't that deep, even though it changes a bit as you progress (different pokemon, higher level gyms, etc.) most people will start to get bored after a few weeks. Right now Niantic are playing catch-up with server availability and bugs. However, they also need to continually add functionality and content to retain users, e.g. new pokemon, new in-game events and activities, pokemon trading, trainer battles, etc. I'm sure nobody is complaining about download and revenue numbers, but in one sense it's a pity that millions of people's first impression is a somewhat unstable MVP, instead of the full experience that's possible.
Pokemon Go at its worst requires people to be warned off mine fields, to stay out of dark alleyways and respect graveyards and war memorials, but at its best this game is getting people to go outside again.
As an industry it is in our interest to encourage that.
Note: A version of this commentary first appeared in Tnooz. 
See an example from San Francisco Travel, a destination guide to playing Pokémon GO on the city's landscape.  Read more here.