"More than 110,000 U.S. restaurants have permanently closed since March. Many were cherished neighborhood landmarks, valued employers and were a boon to other local businesses since they drew diners from near and far. And sadly, more closures are right around the corner," according to two of America's top chefs, Alice Waters and Kwame Onwuachi, in a year-end Washington Post opinion piece.
Related: Restaurants & Community: There's More to Life Than the Whopper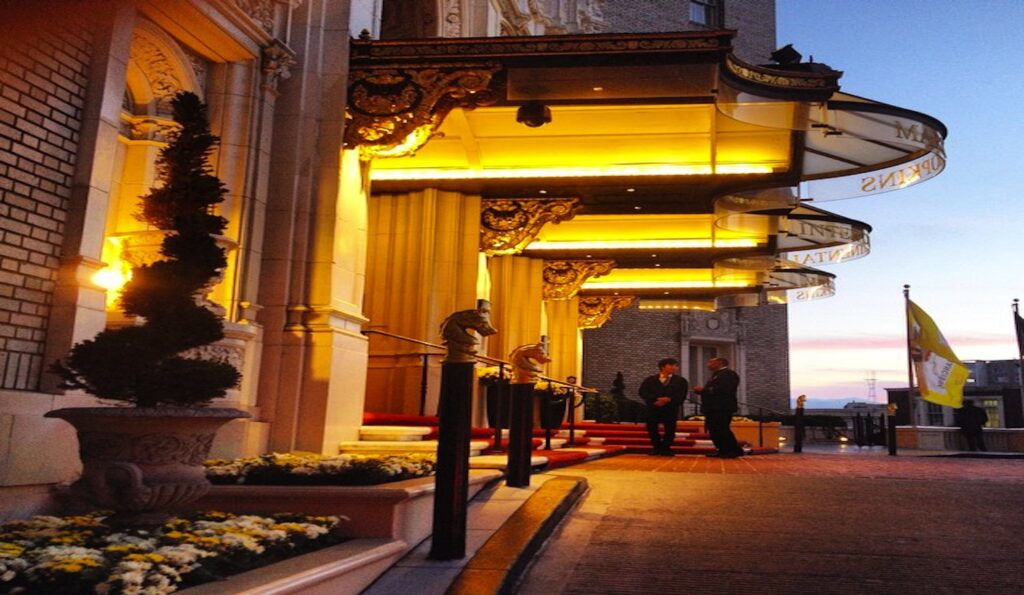 Along comes a new idea…does it have legs? The New York Times writes:
"Restaurateurs and hoteliers are teaming up to create private dining experiences that allow guests to get out of the house, but limit their exposure to others."
It's not room service on a tray. Urban hotels are removing beds, dressers, nightstands from hotel suites and re-furnishing them as private dining rooms. Limiting interaction with others, there's a waiter to serve plated meals from a nearby restaurant and some of the guests are opting for an overnight stay. Aimed at a local targeted audience, why not?
In Denver: "The Oxford Hotel invites you to extend your in-room dining experience! Hotel guests who purchase $200 or more from Urban Farmer will receive a second, private guest room with spacious dining & comfortable conversational areas to enjoy during their meal."
In Brooklyn, New York: "Le Crocodile Upstairs is our new offering for intimate dinners, hosted in converted hotel rooms across the second floor of Wythe Hotel. These private dining rooms combine the hallmarks of Le Crocodile's New York Times' three-star dining experience within the privacy – and during this time of public health concern, safety – of an individual hotel room, just upstairs from the restaurant."
In Boston: At The Eliot Hotel, new dining suites will allow the UNI restaurant staff and their guests to maintain social distance in a well-ventilated, semi-private space. Parties of up to six guests can book by phone or through OpenTable. In accordance with the state's Covid-19 mandates, guests are required to wear masks at all times unless seated at the table.
In Wilmington: Le Cavalier brasserie at Hotel duPont has pinched some hotel rooms for private dining to help with social distancing in the restaurant as well. Ordering is done in advance, menus are pricey with a dinner for two at $380 and each additional person at $150. "Guests can opt to stay overnight, a choice made by about half the diners," reports the NYT.
In Minneapolis: In 13 private guest rooms reimagined as dining rooms at The Hewing Hotel, the chef from Tullibee Restaurant appears via video to explain his seven-course tasting menu ($110 per person, wine pairing $65 optional). The meal is delivered to the door, and there's a room hire charge of $65 for three hours as well. Guests receive a 10% discount on an overnight stay.
Note: More stringent Covid-19 guidelines in some cities has put these dining packages on hold.