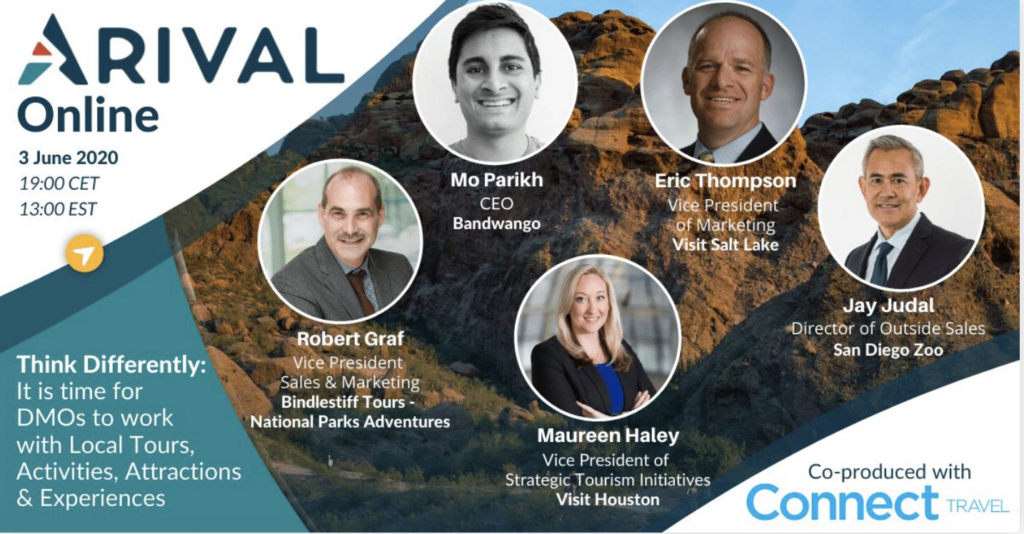 Joining us on Wednesday at 1 p.m. ET? We're looking forward to a discussion on local tours, activities, attractions and experiences with a panel of experts, attractions and DMOs. Register Here.
Because DMOs are often funded by lodging bed taxes, there is not a big focus on tours, activities, attractions and experiences. Most operators have not leveraged local, regional and national DMOs as a strong marketing partner. It is time for both DMOs and operators to think differently. This session, co-produced by Arival and Connect Travel features an in-depth discussion about best practices and some ideas about thinking differently.
---

Related: For a very limited time this month, the International Association of Amusement Parks and Attractions (IAAPA) is making some of its educational resources free to non-members. Visit Professional Development: Complimentary Content for details.
---
And, a summary from last week's webinar: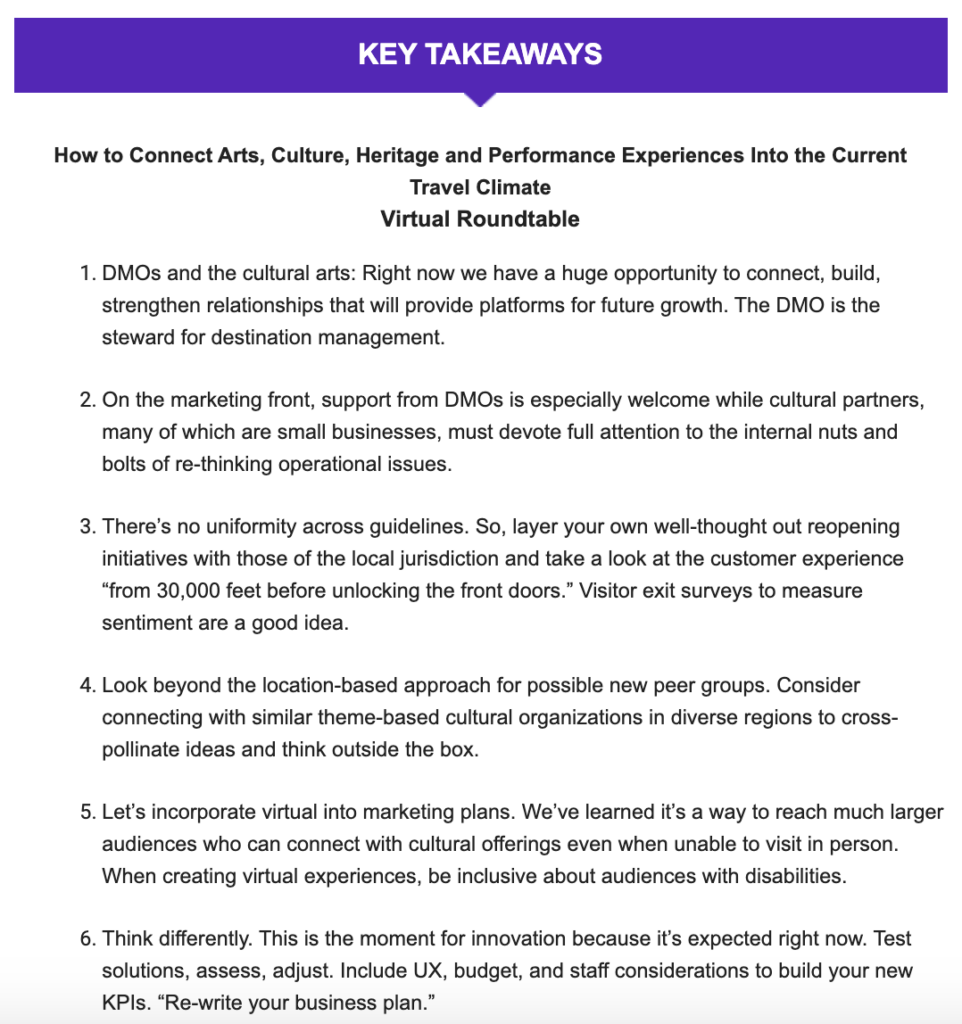 Catch up on any conversations you missed on our YouTube channel.