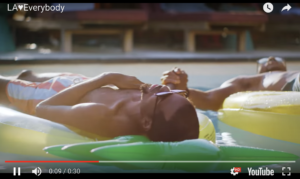 "Brands tend to stick with strategies that work well, and Ernest Wooden Jr., president and CEO of Discover Los Angeles, said last year's campaign hit its intended marks.
More than 27 million people around the world viewed the feature 90-second video in last year's campaign ('Everyone is Welcome'), and the video made more than 1.2 billion global impressions." -Skift
Discover LA now extends the campaign in 2018 with the same message but new platforms, including Hulu. Read more about the campaign, the videos, the target audiences and see a video here.
Related: Dan Rosenbaum: What Happened When San Francisco Reevaluated Our Digital Strategy