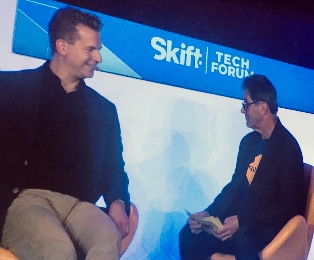 San Francisco—At the Skift Tech Forum last week, Oliver Heckmann, a Google vice president for engineering, predicted, "It will take years before you have your own personal translator but it's coming and it will change travel completely." On language barriers he said, "Machine learning is probably changing our entire industry more than any other industry in the world, for one reason…The advances in machine learning directly feed into improvements in machine translation." Six big travel takeaways from the Skift Tech Forum are found here.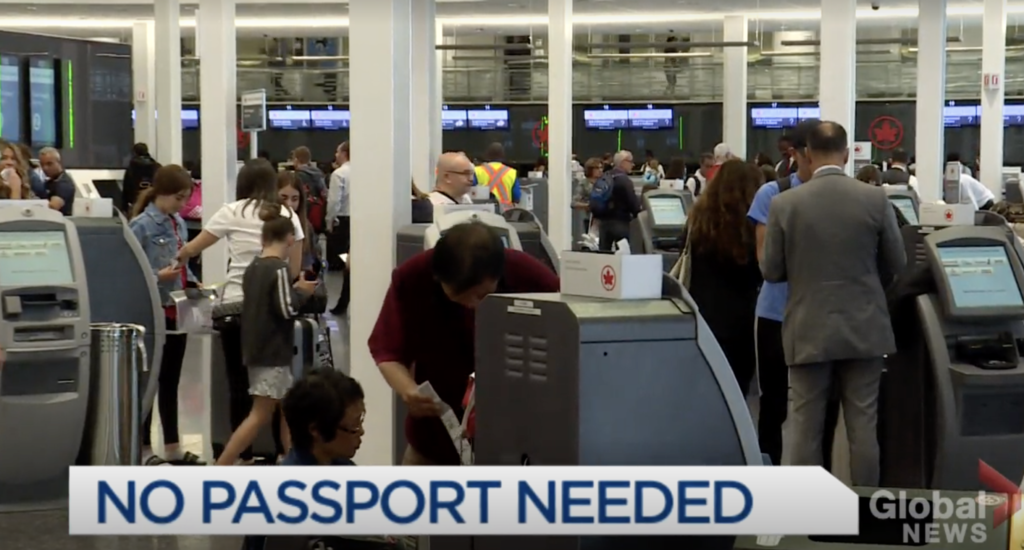 Montréal—Pilot project: Your face is your passport. Canada-Netherlands travel is the test ground for cutting-edge technology to enable passport-free international travel. The technology combines block chain, advanced cryptology, and biometrics aimed to expedite the movement of passengers through airports. The system could take flight as early as early 2020. Check it out here.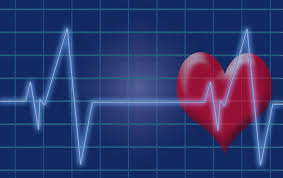 …And if you think these technologies are cutting-edge, consider this. "The Pentagon has a laser that can identify people from a distance—by their heartbeat," reports MIT Technology Review. The prototype can pick up on a unique cardiac signature, one that is far more personalized and accurate than facial recognition, from 650 feet away (nearly two football fields in length) and through clothing as well. Read more about Jetson here.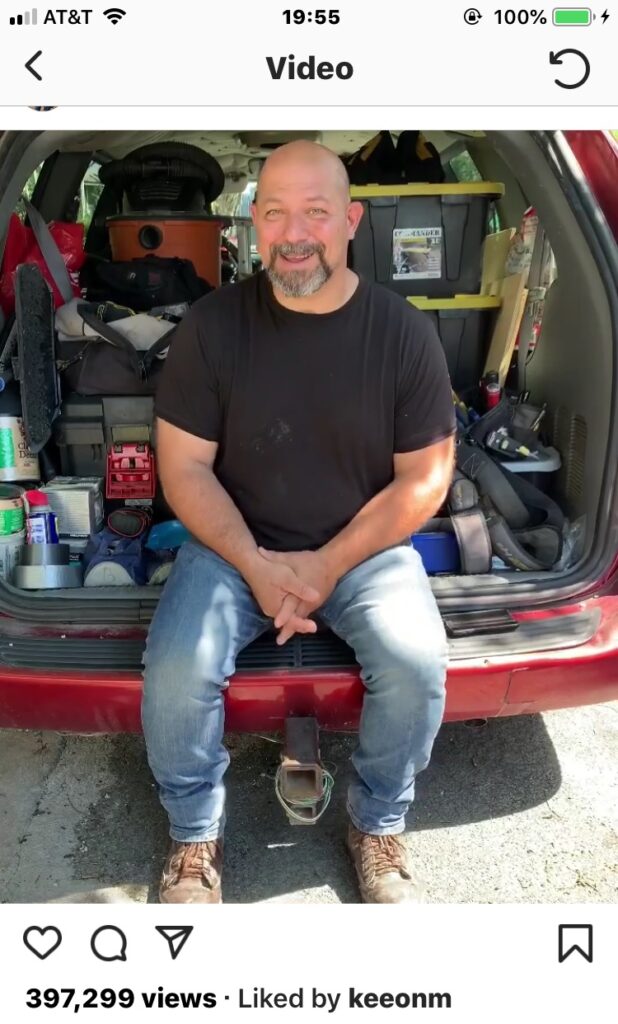 @Justaconstructionguy a.k.a. Omar from Austin, became Instagram-famous for being a relatable middle-aged guy poking fun at the Instagram influencer culture. @justaconstructionguy photographed his coffee, took videos of his ride on a scooter and in a few weeks, amassed 500,000+ followers using only 20 posts.
People found him authentic, an antidote to influencer posts. (You probably see where this is going.) Yes, it was a marketing stunt created by a media agency and a local coffee shop frequented by construction workers.
BuzzFeed News uncovered the truth about Omar, chosen as the face of the anti-influencer marketing effort. What to make of this? Someone tweeted: "This is so very 2019 and I hate it."
Related: Instagram Influencer Reveals How She Faked Being at Coachella Music Festival
Related: True Story – How a Fake Restaurant Became #1 on TripAdvisor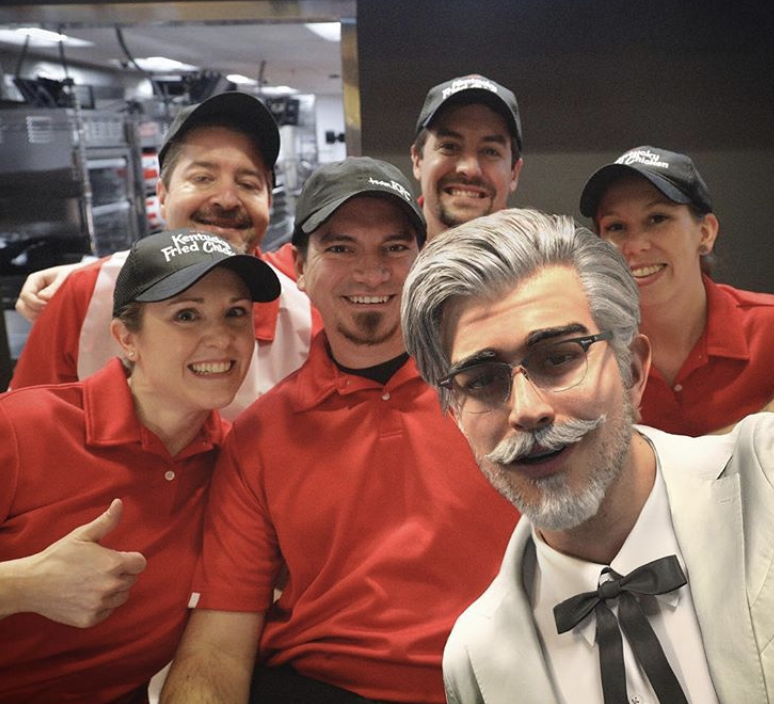 Fake-outs are becoming more common on social media platforms, with or without AI.
Even KFC's Colonel Sanders is faking it. As described by The New York Times, "He has a dusting of stubble on his jaw, tattooed abs, a silver coif worthy of a teen idol and bulging biceps beneath a perpetually unbuttoned white jacket." Not real. Colonel Sanders (who actually lived from 1890 to 1980) now has a living, younger, refreshed social media avatar.
Unlike the KFC's founder, this Colonel Sanders' #SecretRecipeforSuccess ("a unique blend of knowledge, positivity, and mindfulness") is a media kit for blending purposes. KFC has already partnered with Dr. Pepper, TurboTax and Old Spice.
Related video: This Instagram star isn't real, but brands don't seem to care.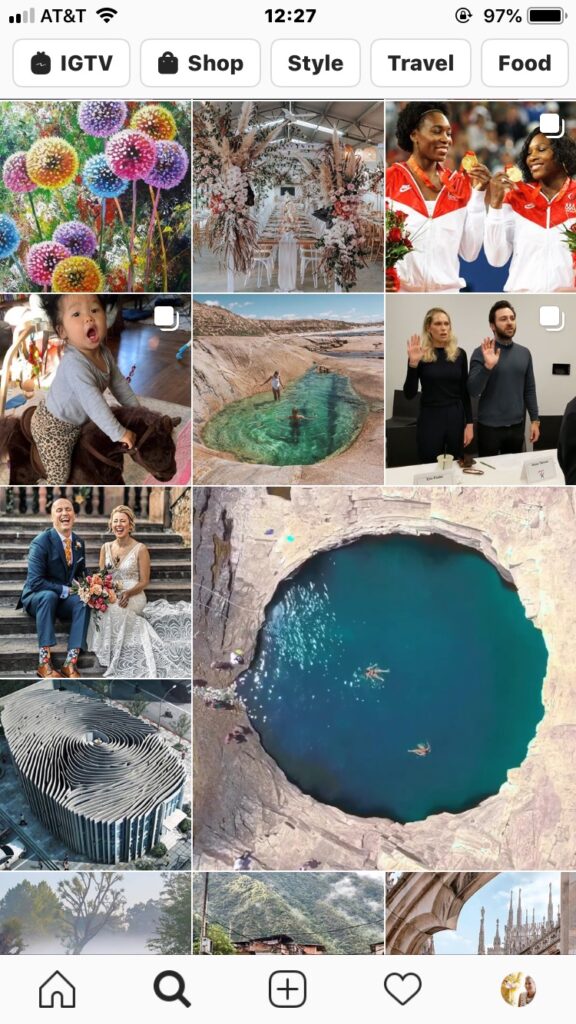 Instagram is opening up sponsored posts in the Explore page (viewed by 50% of the platform's daily users) in an algorithmically generated stream of content. Advertisers can select Explore as an extension of their Instagram campaigns reaching users who don't currently follow a brand. The ads only appear in the Explore gallery when a viewer clicks deeper after choosing a video and then scrolling through the newly generated feed of videos. More from AdAge here.
Also, on June 4, Instagram announced branded content ads, a form of advertising that allows influencers to work with brands to promote posts beyond their own followers. Read more from Digital Trends here.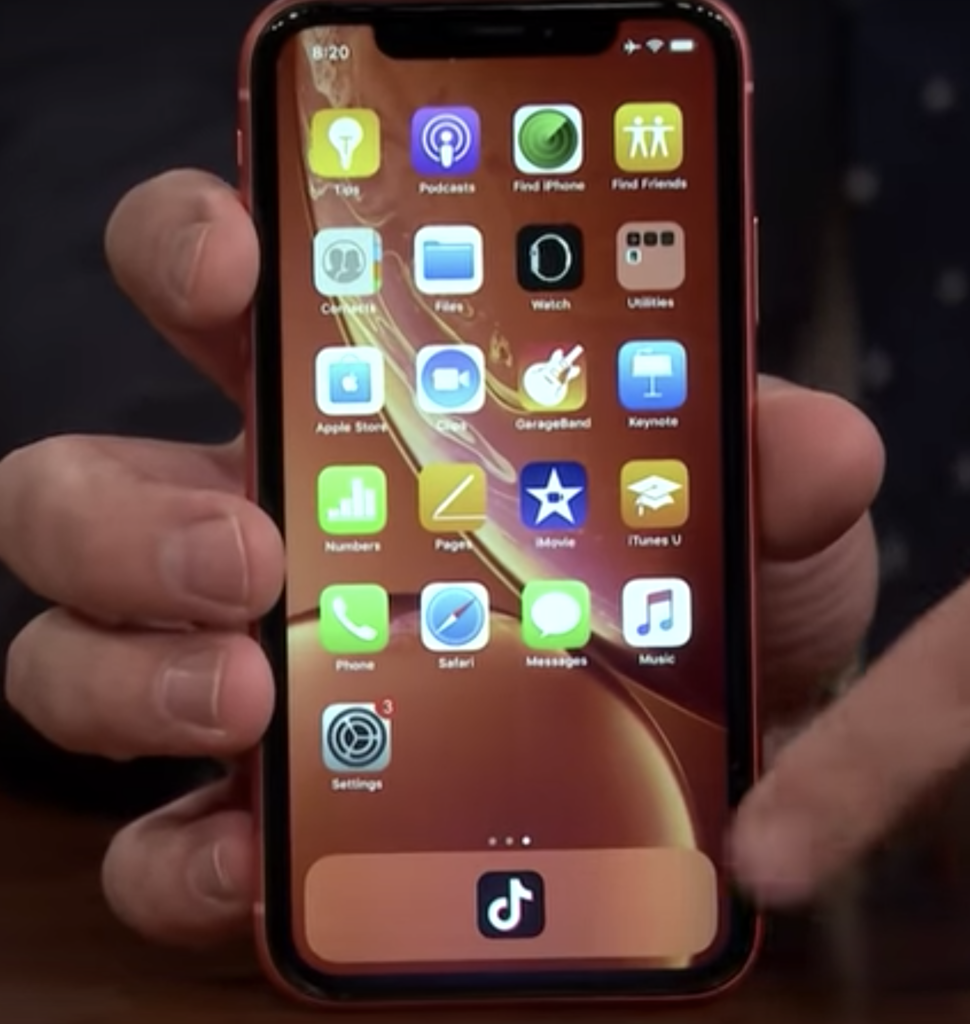 What is TikTok and why should we care? Ann Dubenko, a tech editor at The New York Times says, "I'm also obsessed with TikTok…It's the last joyful place on the internet, and I'm just trying to savor it before it becomes a toxic wasteland."
Users can create short videos up to 15 seconds and short looping videos of up to a minute long (for users with over 1K followers), usually accompanied by lip-synching music. Wildly popular, TikTok has been downloaded more than a billion times in the Apple and Google stores, including 100 million in the U.S., 60% of whom are 16-24 years old.
Dragon Trail Interactive chimes in: How can TikTok by used by travel brands?
The video-sharing app was launched in 2016 in China (where it is called Douyin) and is gaining in the U.S. since it merged with another video-focused app, Musical.ly, in August 2018. The app is owned by ByteDance, a Chinese internet tech company, the world's most highly valued startup, at $75 billion.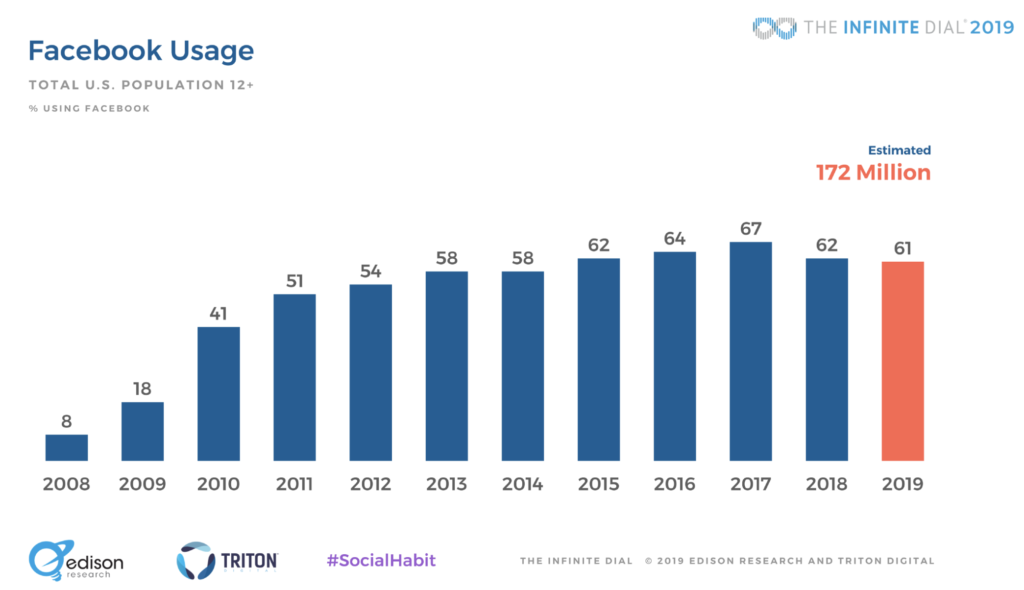 In the U.S., there are an estimated 15 million fewer users on Facebook today than in 2017. The decline among the youngest users is 22%. "Unfriending Facebook: New Research on Why People Like Facebook Less" reveals the demographics and data about those leaving the world's leading social platform. Read more here.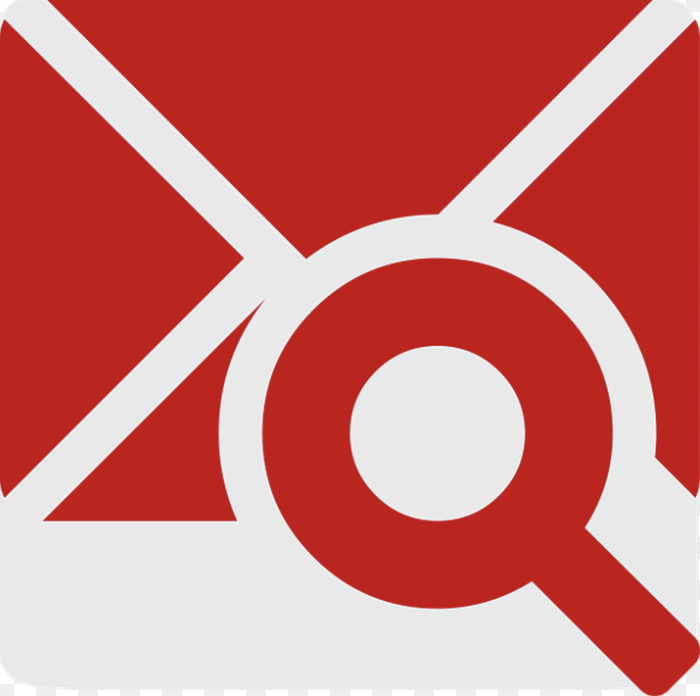 "Google Will Support Dynamic Email Starting July 2 and Why That's a Game Changer for Your Business," reports Inc. magazine. For examples of dynamic use that goes way beyond "Dear Joe" personalization, think about uses by OpenTable in a "How was your meal?" followup email or "Top Job Picks for You" emails sent by LinkedIn. To get the ideation begun, here are additional examples of brands that nail it on email, from HubSpot.
More from Google: They're testing a carousel format for text-based search ads on mobile. It figures…left-to-right scrollable presents more real estate that the current four vertical limit on ad displays. Read more here.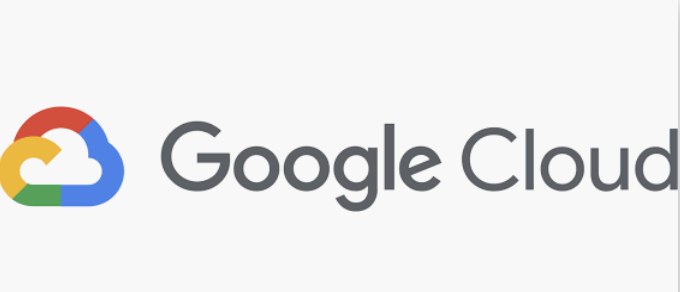 Google just spent $2.6 billion to buy a startup you've never heard of, reports Inc. magazine. Alphabet, Google's parent company, announced that Google Cloud acquired Looker, a data analytics and business intelligence service. This is Google's fourth-largest acquisition to date, so a big deal. Read more here.