Read more about the 2017 version of the table and how it works from Search Engine Land here.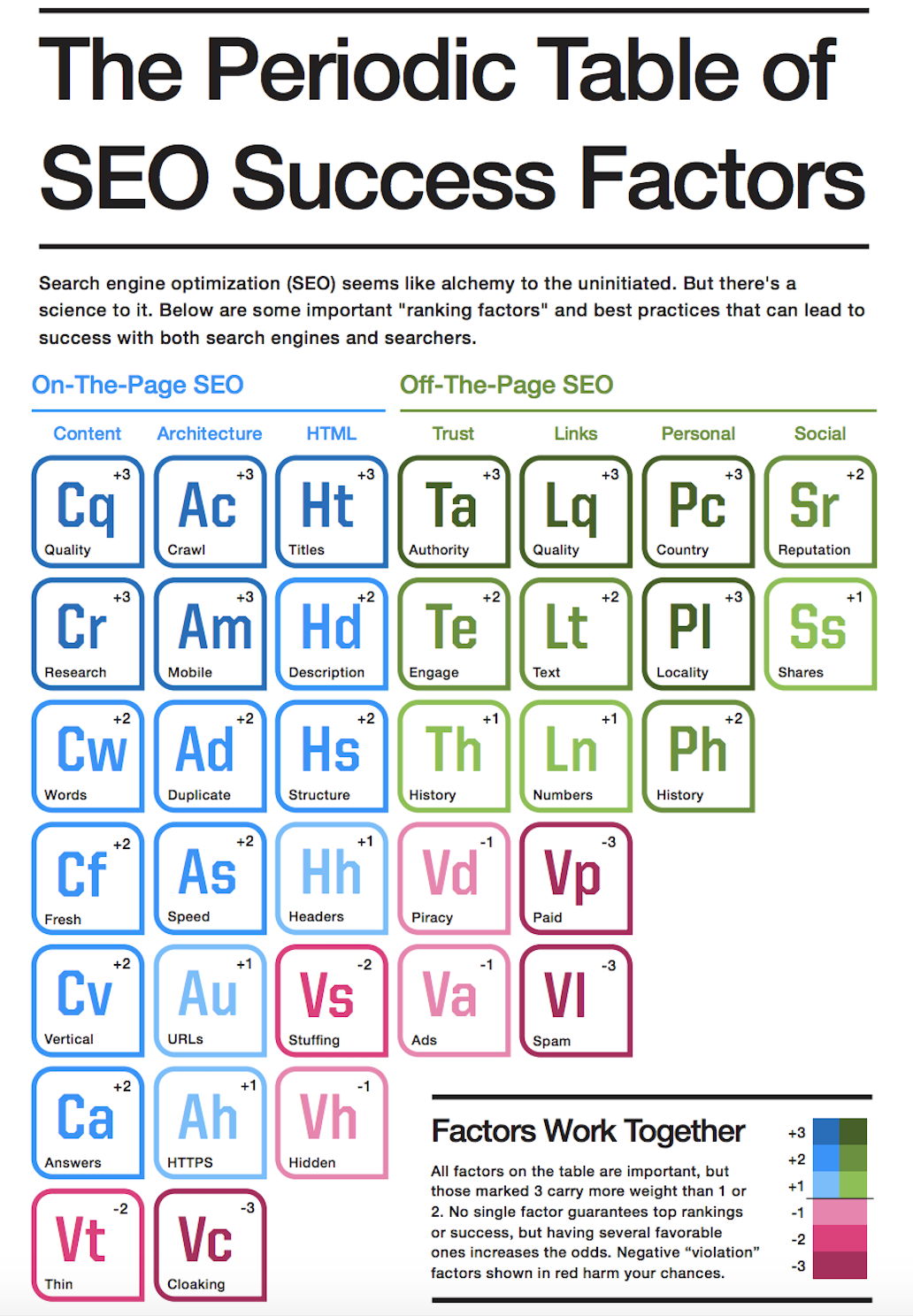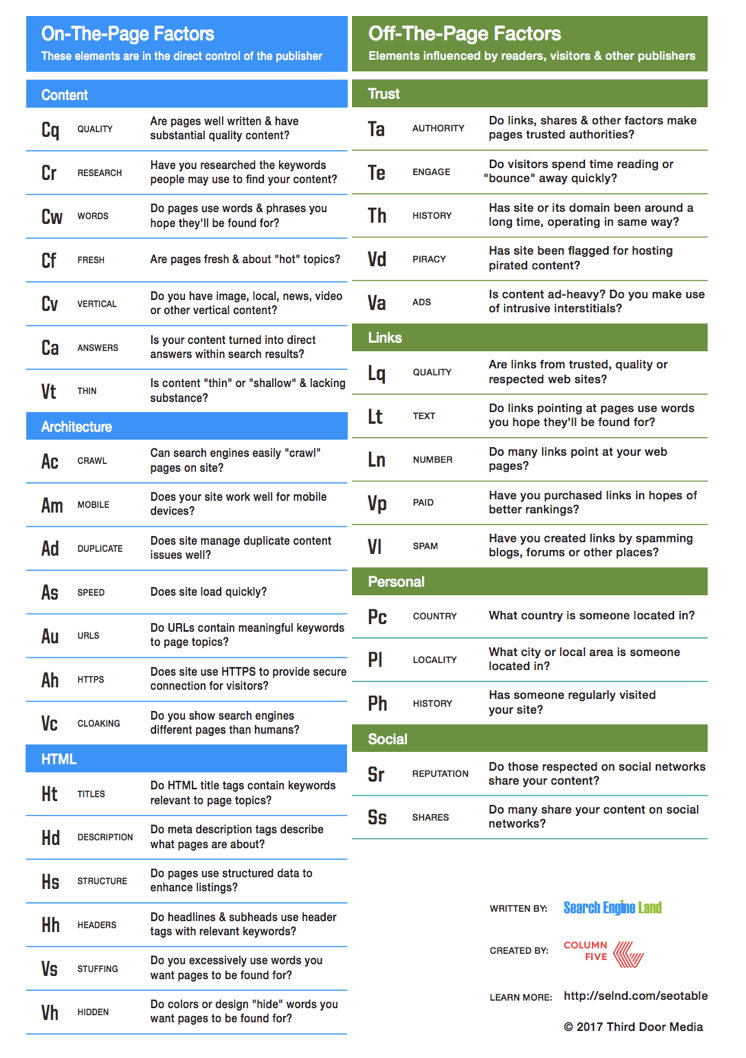 Have you ever wondered how long it takes to get to Page One? ​(You're not alone — this article has had more than 8.2K shares since being published earlier in 2017.)
Ahrefs​, a data-driven marketing toolset powered by a huge index of backlinks, keywords, and content has conducted a study to find out. One nugget among several key takeaways:

Read more here.
In 2016, an analysis of 1 million URLs ranking on page one of Google determined the factors that contribute to higher rankings in the search engines.
In a popular article shared more than 2.3k times since December, the author breaks the findings down into eight key pointers with supporting charts and details. Read more here.