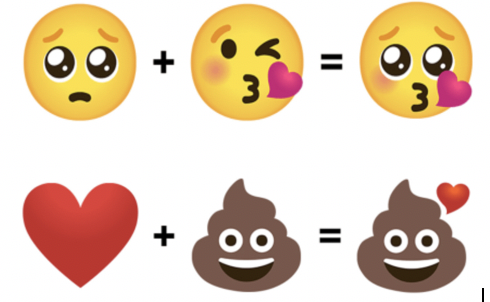 Attention, social media managers. You can now express yourself by combining multiple emoji into one.
And why not? There are 3,000 emoji out there—so naturally, you can never find just the one you want when you want it to express the sentiment you're looking to portray in a post.
Google has launched Emoji Kitchen, baked into the keyboard of Android devices (sorry Apple), allowing users to use pre-determined pairings such as a cowboy monkey or a poop heart.

The keyword is pre-determined; we cannot create our own unique emoji combinations. (Honestly, there are hard-working teams who work for Google getting paid good money to decide which 800 pairings should exist.)