As small, family-run, and local businesses face the brunt of the pandemic against rising online sales, DMOs embrace the special fabric of our communities in ways that go beyond a website listing.
Let's keep it moving in 2021…share your destination stories and community initiatives.

An important, powerful and poignant appeal on behalf of small businesses comes from the owner of T.C. O'Leary's, a little Irish pub in Portland where you could always get a properly pulled pint of Guinness. — shared by Travel Oregon.
---

Visit Austin features small business owners speaking for themselves about "what makes Austin, Austin." (Or did he say, "what makes Austin awesome"?)
---

Hotels matter. VisitLEX suggests paying it forward with an emphasis on visiting friends and family / staycations and asks, "Feel like you've been stuck in 'The Shining' for the past year? This holiday season, show some compassion for your stir crazy friends and family by giving them 'The Gift of Time'— a gift certificate for a night's stay (or two or three nights) in one of Lexington's relaxing hotels.'"
It's a low budget spin on a classic film. Ad agency Team Cornett says, "Is it going to win an Academy Award? Probably not. But it's a scrappy piece of creative that ekes a lot of entertainment out of an executive creative director's actual living room and a $10 Jack Nicholson impersonator from Fiverr.
---
Small local theaters and live production groups need a boost, too. In San Francisco, they're offering gift cards for when the curtain rises again.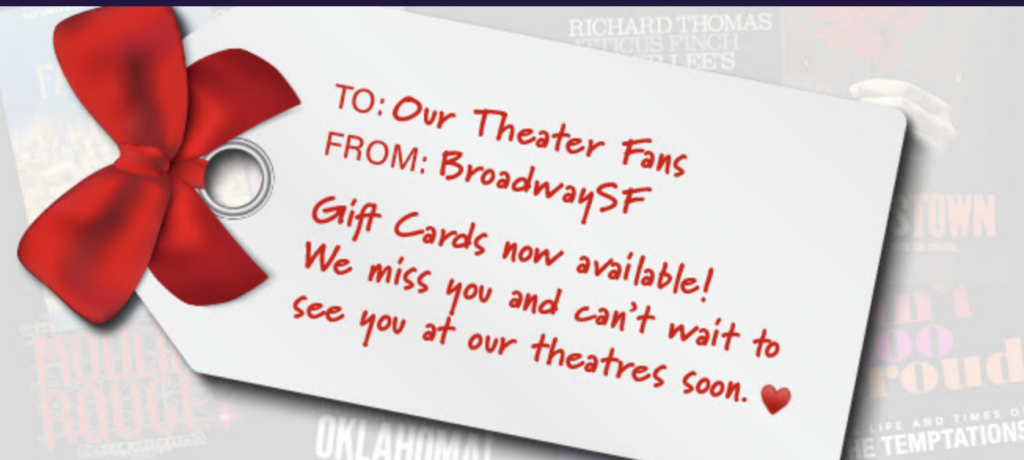 ---
In Downtown SLO (San Luis Obispo, CA), there's a triple incentive to shop local with 350 merchants: Spend $100 to get a $20 gift card, a Santa-styled scavenger hunt for the kids and free parking days.
---
Not just for Christmas

We like this roundup of DMOs doing online shopping guides to support and highlight local small businesses. The content is curated by Simpleview.

---
"Give the Gift of Oregon" is a curated landing page filled with content about handmade items and where to get them in every region of the state.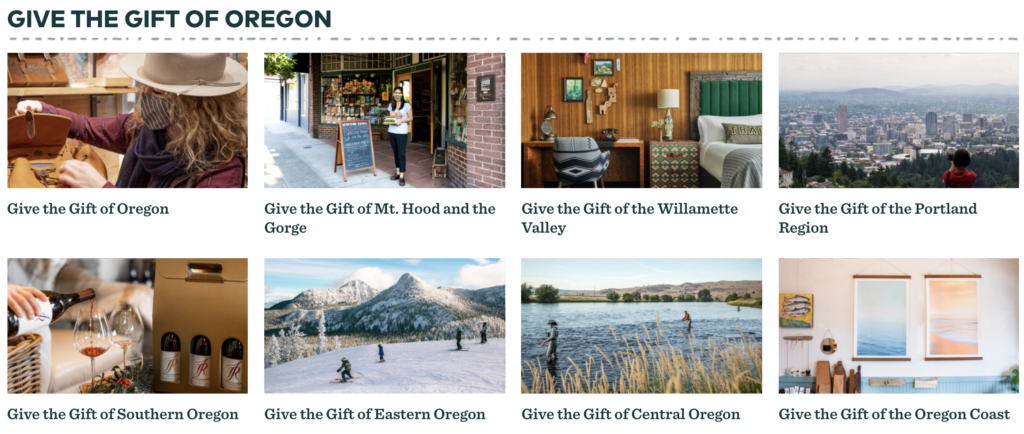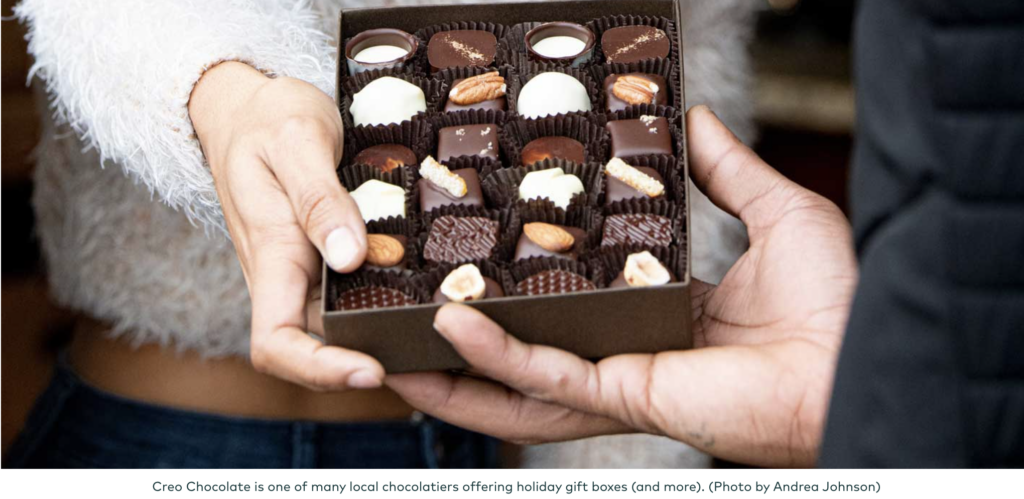 Gifts of food & drink
Gifts for the outdoors
Gifts for arts & culture
Gifts for future travel
Plus, there's a write up on "Oregon's Festive Main Streets."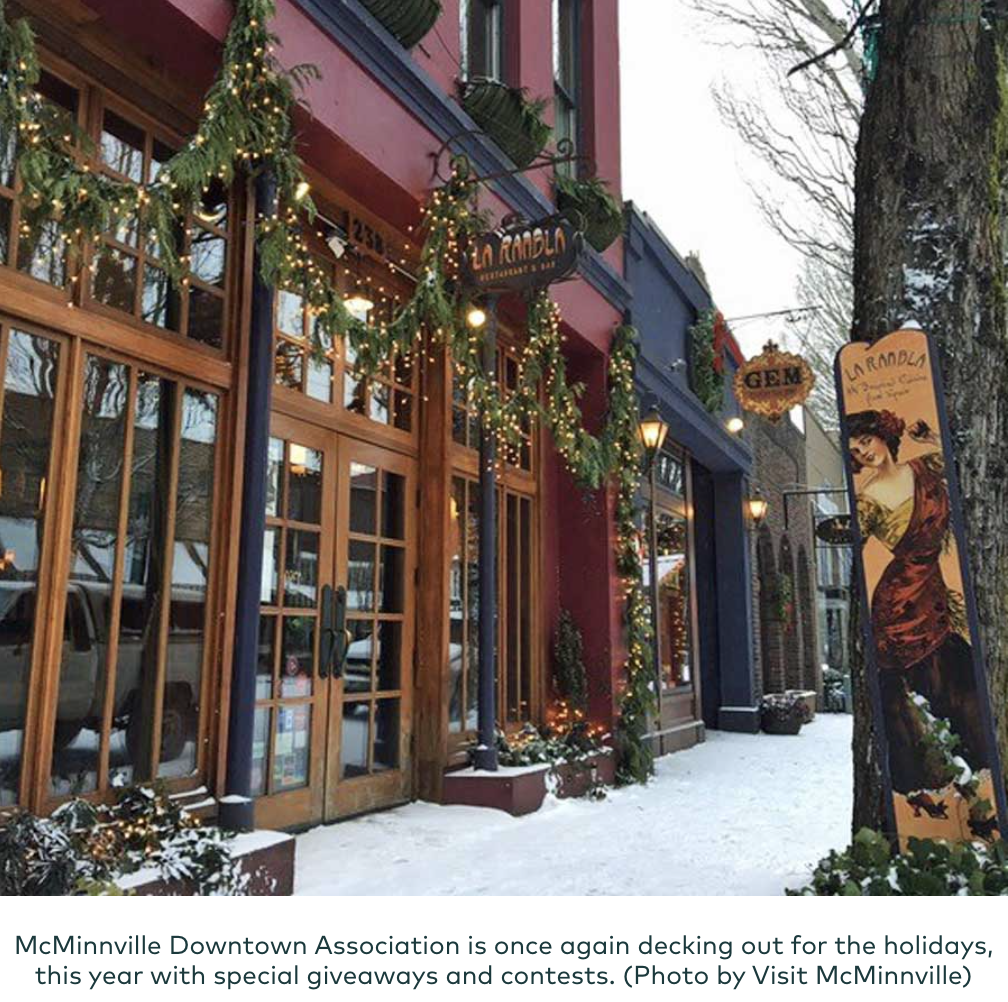 ---

Go Providence puts it this way,"The things that make Rhode Island so special — our renowned restaurants, eclectic shops, stellar arts organizations, fun family attractions — need our support right now more than ever."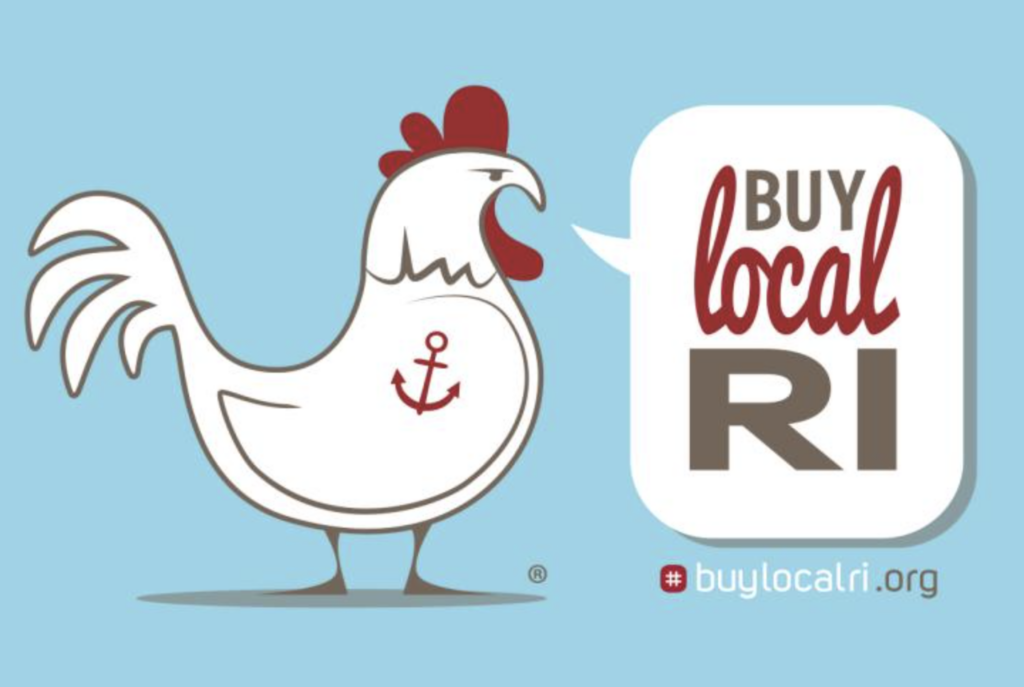 The smallest state has a lot to say about togetherness. This effort is a partnership by the Blackstone Valley Tourism Council, Block Island Tourism Council, South County Tourism Council, City of Warwick, Discover Newport, and Providence Warwick Convention & Visitors Bureau.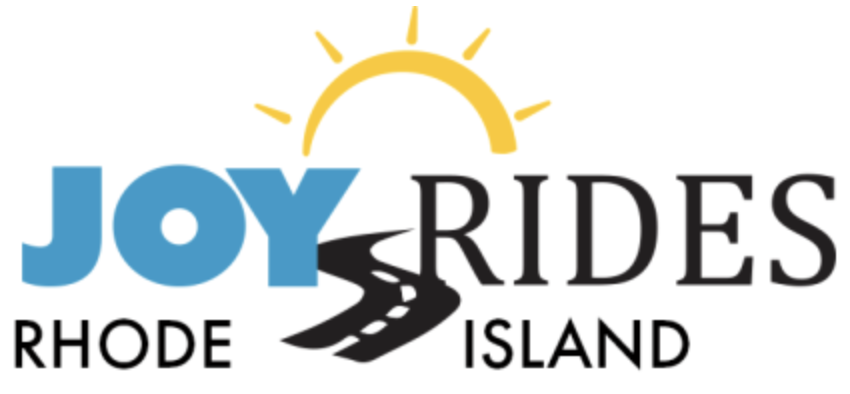 They've enhanced small shopping forays with themed Rhode road trips, too.
---
At NYC & Company, taking the long view on supporting local is everything, a commitment made in the years before "Covid-19" became our shared reality. "Tourism Ready" was created by NYC & Company in 2015 to spread economic prosperity throughout the five boroughs. The goal of this program is to increase visitation to off-the-beaten-path neighborhoods throughout the city and help local businesses reap the monetary benefits of tourism."
In 2020, the DMO doubled down on local with "All In NYC" initiatives. All five boroughs are involved in offering 150 ideas and ways to save, showcasing a lineup of deals at local attractions, cultural institutions, restaurants, hotels, museums, shopping and tours across the city…even experiences as tickets for streaming cultural performances and big band sounds like Jazz at Lincoln Center.

Mastercard supports the new initiative by offering cardholders up to $100 in statement credit when spending at participating businesses.
---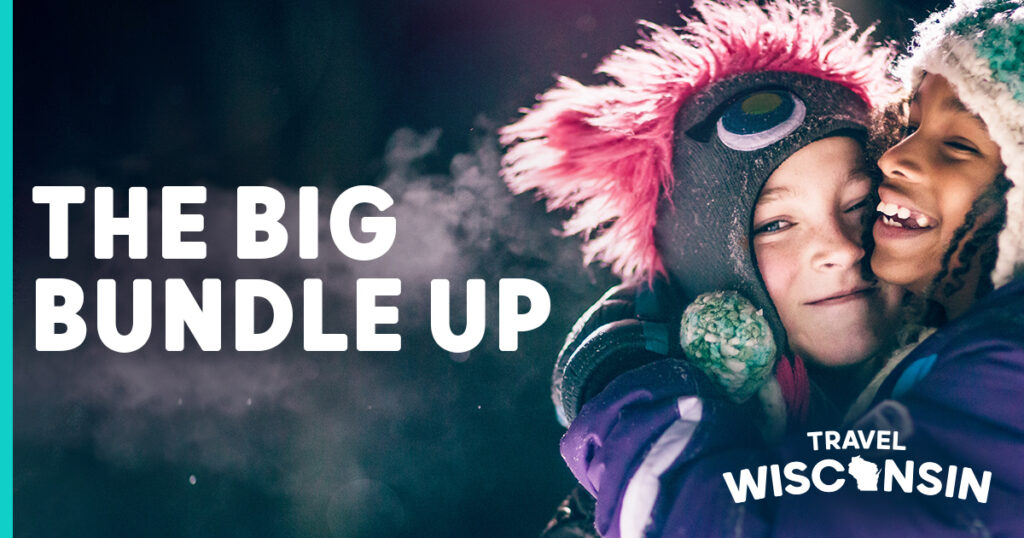 Building charity-driven two-way partnerships: Dozens of DMOs have teamed up with Wisconsin Tourism for the tenth annual "Big Bundle Up." They ask the community to donate new or gently used winter coats, sweaters, snow pants, mittens, gloves, hats, and scarves to be donated to local charities for distribution to families in need.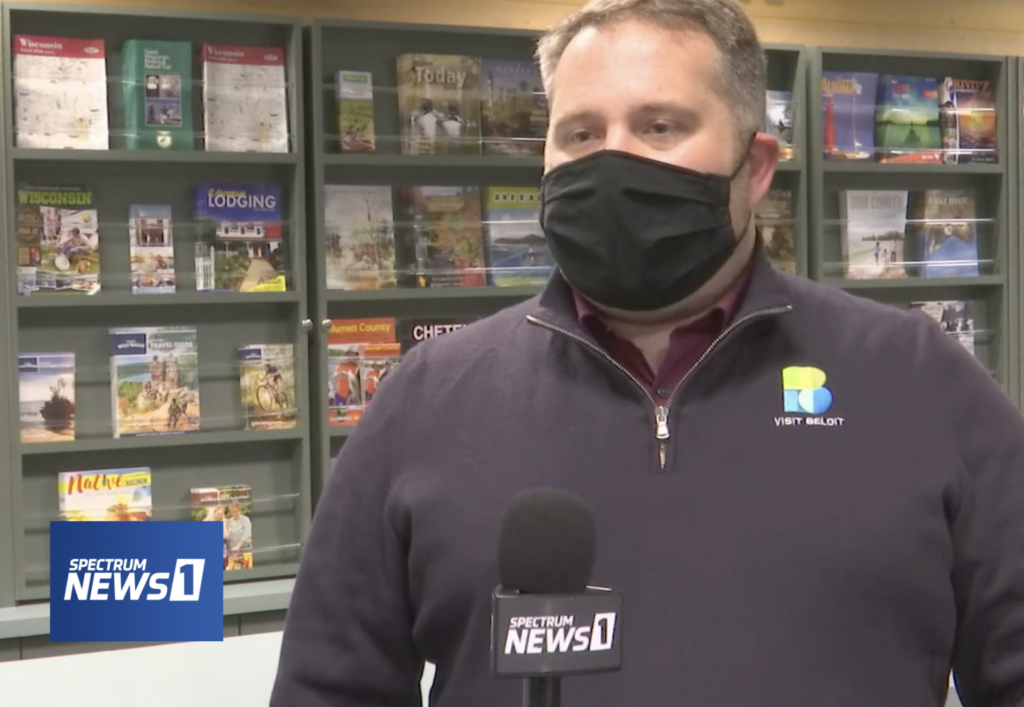 Some visitor centers, like Visit Beloit and Greater Green Bay Convention and Visitors Bureau serve as collection points. In Middleton, staff deliver the winter items to Lake Mills Cleaners & Dyers, which has generously offered to clean them for free before they go to Middleton Outreach Ministry for distribution. More than 185,000 items have been collected statewide over the years.