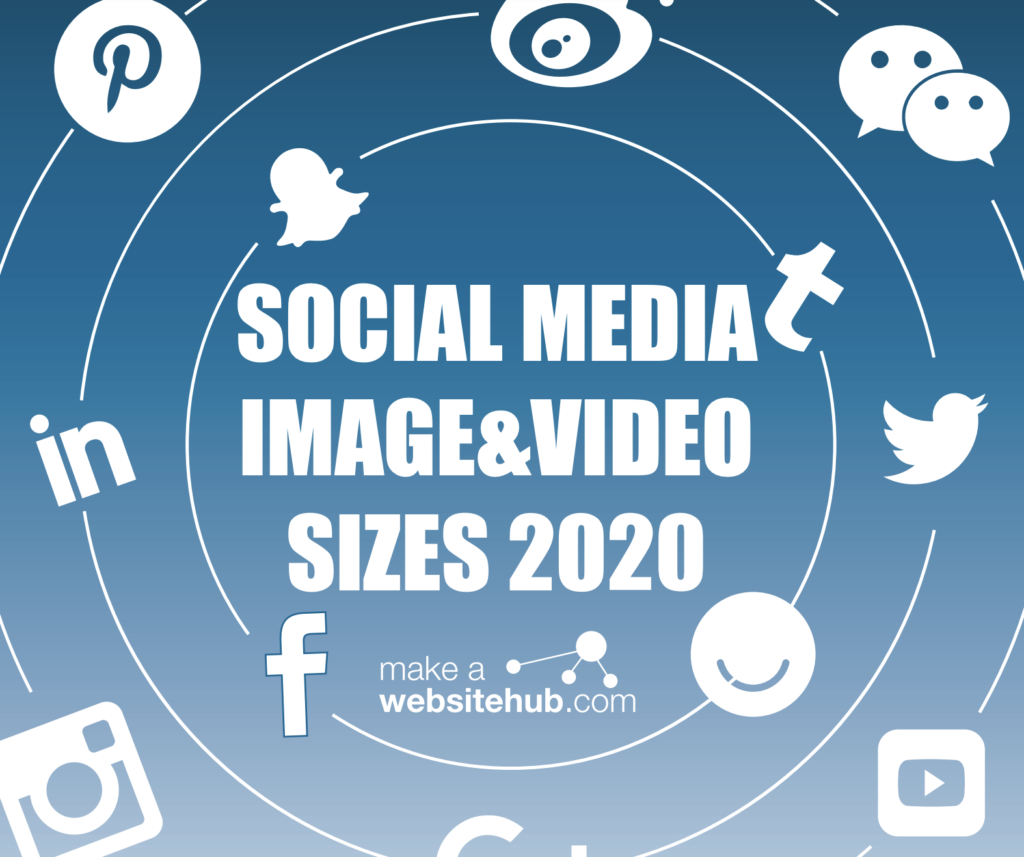 Things change fast on this front, so we like to update this tool every year. Make a websitehub.com makes it easy with their infographic (now including WeChat and Weibo), found here.

In other news and updates from the social media front:
Instagram has removed the IGTV icon from its homepage because only 1% downloaded the standalone app over 18 months. IG has struggled to attract creators and users to IGTV since its launch. It is widely reported that this is the latest sign that Instagram is de-prioritizing IGTV.
Instagram is working on a new map sticker for Instagram Stories that would display your location, reports Social Media Today. Facebook Live originally had a map tool but it was phased out.
Instagram for Business has creative tips for enhancing photos and videos — composition, lighting, rule of thirds, color use, lux setting, hyperlapse, boomerang, etc. Get the guide here.
Facebook is backing away from efforts to sell ads in WhatsApp, retreating from the plan that drove the app creators to resign from Facebook 18 months ago, reports the Wall Street Journal.
Facebook Ads Manager for Excel allows you to download and analyze your ad performance data into a spreadsheet report to include, filter, and customize data from multiple ad accounts.
Twitter confirmed at CES that they'll roll out four settings that allow users to determine who can reply to a tweet: Global – Anyone can reply to the tweet; Group – Only people you follow or mention could reply; Panel – Only people you directly mention within the tweet text itself would be able to reply; and Statement – No tweet replies would be allowed.

A LinkedIn infographic for small businesses from Social Media Today has lots of good ideas pulled from 19 sources to present opportunities. Check it out here.
Can you share any other cool tools to add to this roundup? Drop us a note.