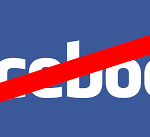 Sometimes you just can't do anything right. "Once trust is gone, it's incredibly hard to win back and every misstep is magnified," says Bloomberg Opinion.
No surprise, they're referring to Facebook, which last week logged 90 million people off their compromised accounts as a safety measure, including CEO Mark Zuckerberg and COO Sheryl Sandberg.
"Facebook" and "compromised data" keep appearing in the same sentence and it's bad news for everybody. "Reality bites," says Bloomberg. This is a true hack, a very large scale breach in which the attackers got access to everything in a user's private profile, log in to their Facebook-linked accounts, and have the ability to post on a user's behalf.
Who did it and why? How do you feel about Facebook gaining back people's trust anytime soon? Watch the Bloomberg video discussion here.