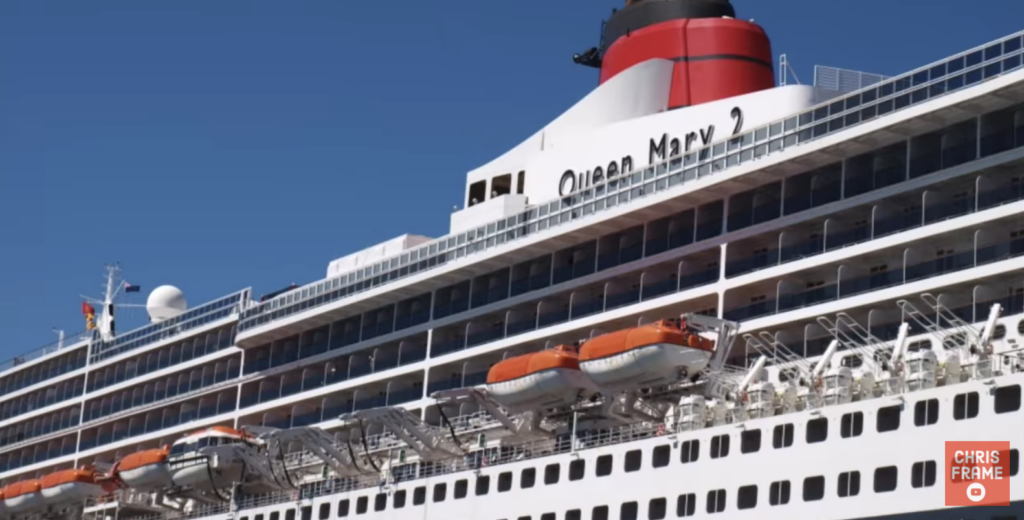 There's a new trend in flights to nowhere and back, and it's really taking off (pun intended). How do we know if there's truly pent-up demand for travel that could mean a burst of bookings when people are able? Looks like proof positive is here.
Flights to Nowhere Sell Out
If you thought the no-fly thing is all about fears related to crowded small spaces and cleanliness, you could be wrong. Does a seven-hour flight—wearing a face mask—to nowhere sound like fun? Well, Qantas said it sold out in 10 minutes. No passport, no luggage, no quarantine, right?
Oct. 10, 2020: Take off from Sydney. Qantas will fly over Australia in a Boeing 787 Dreamliner for sightseeing at high, mid and low altitudes. Yes, there's food from a well known Australian chef and onboard entertainment by a surprise celebrity host. Return to Sydney.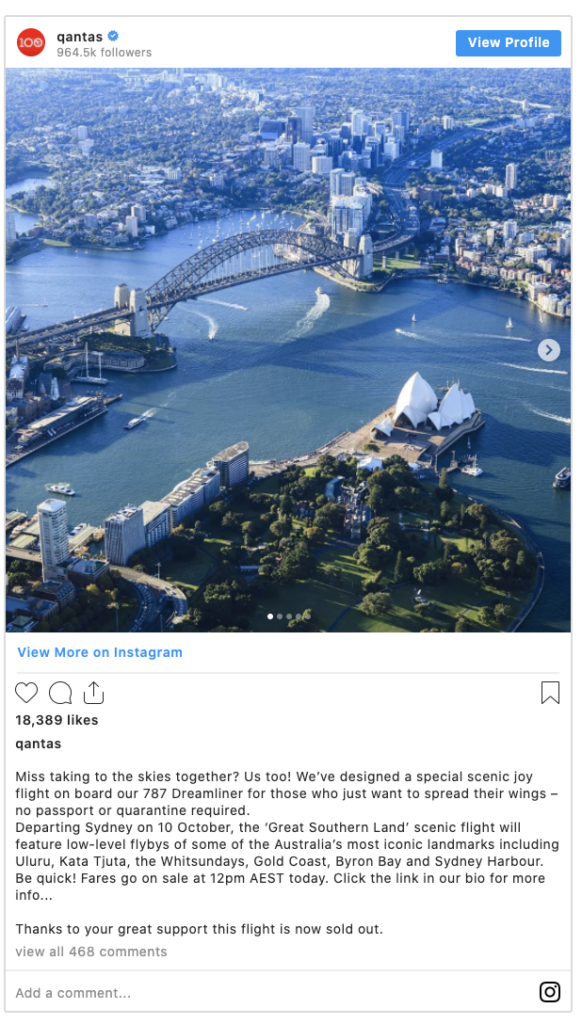 Qantas managed mad rush to sell out via Instagram, where followers are asking for more such flights.
Tickets sold for $787 to $3,787 Australian dollars (cute) or about $575 to $2,765 USD.
"So many of our frequent fliers are used to being on a plane every other week and have been telling us they miss the experience of flying as much as the destinations themselves," said Alan Joyce, Qantas CEO.
Japan's All Nippon Airways had a Hawaiian-resort-themed, 90-minute flight for 300 people. Royal Brunei did a dine & fly. The crew wore masks and gloves, but for passengers, it was optional.
Taiwanese airline EVA Air was 100% full with over 300 passengers on its Hello Kitty-themed A330 Dream jet out-and-back excursion for Father's Day. Taiwanese airline Starlux is exploring trip themes and packaging the flight with a hotel stay. They've run six six flights to nowhere and a dozen are scheduled through October.
Tigerair tickets were $6,888 Taiwan dollars ($236) for a flight from Taipei to circle over South Korea's Jeju Island and come back. It's reported to have sold out in four minutes. Included was a voucher for round-trip tickets from Taiwan to Korea, good for 12 months, to be used when travel bans are lifted.
Singapore Airlines is expected to launch their three-hour flights to nowhere from Changi Airport in October in the wake of 4,300 employee layoffs just announced. Business Insider reports that the airline "…has looked into partnering with Singapore Tourism Board in an effort to let customers pay for this travel with government-based tourism credits," as airlines are seeking ways to endure what the International Air Transport Association calls "the biggest crisis that the industry has ever faced."
The fad is not without its critics. Environmental concerns about less-than-purposeful travel are being voiced.
---
Let's Look at Empty Cruise Ships
Cruise Lines International Association reported that 30 million people sailed on a cruise last year. That could account for plenty of pent-up demand while 350 vessels are idly anchored offshore in small clusters or docked at ports, with no-sail orders extended month after month.
Cruise ship-spotting is now a tourism trend in coastal towns where visitors can gawk at the massive empty ships, some as big as the Empire State Building on its side, lights out and curtains drawn.
Between Portsmouth and Plymouth on the English Channel, Weymouth is one such place. People drive several hours to see the 'ghost ships' of the including all three of the flagships of the Cunard fleet: Queen Mary 2, Queen Victoria, and Queen Elizabeth. You just look at them…that's it.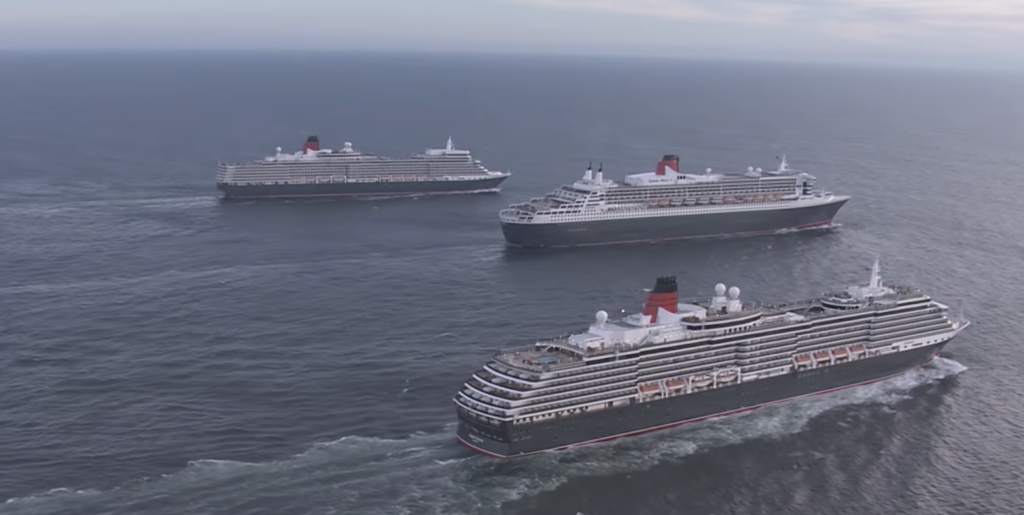 The New York Times reports, "The interest has been so high that Paul Derham, a former deputy captain for P&O cruises, has deployed one of his small passenger ferry boats in Dorset to give people close-up tours of the ships. The idea, first announced on his Facebook page in August, became an instant success, with the tours booking up within hours."
Ship-watcher extraordinaire knows the answers:
---
Digital Nomad Schemes
Some countries with low Covid-19 infection rates are into digital nomad recruitment. The 35-square-mile British overseas territory Caribbean island of Anguilla is granting extended stay visas to digital nomads to come and work remotely. For those who can provide proof of income, Barbados is granting year-long visas for work-from-home outsiders plus the opportunity to have children attend school there.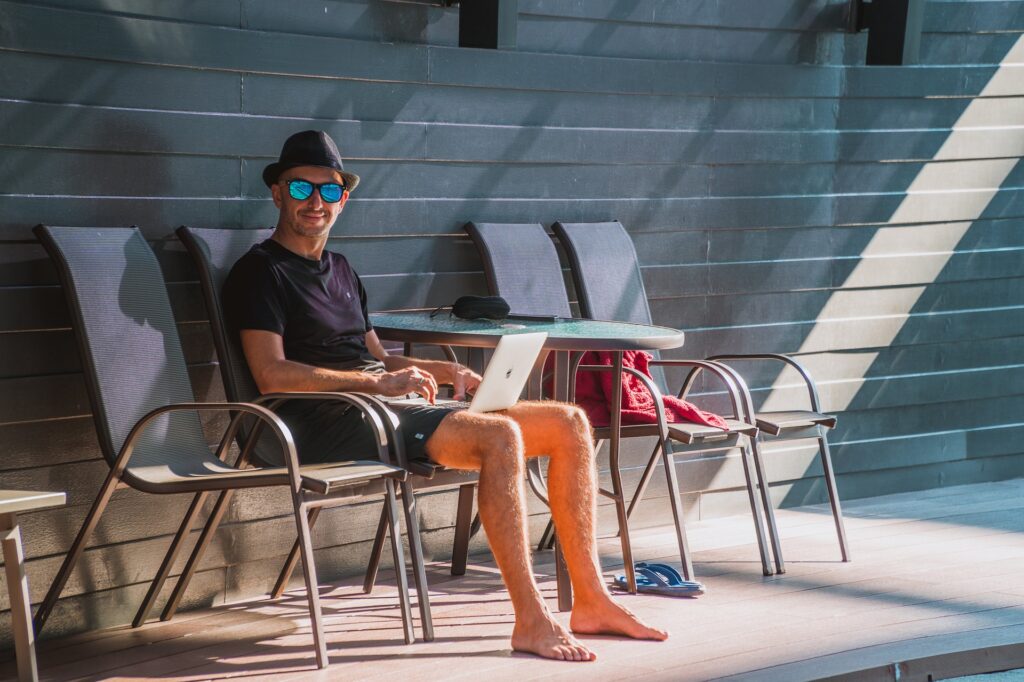 Estonia (nicknamed e-Stonia for their savvy digital tech) offers a 12-month Digital Nomad Visa for applicants showing steady income and "Remotely from Georgia" is open to workers from 95 countries, including the USA.
In the Maldives, they see things differently. That is, they're charging the digital nomads. Nautilus Maldives Resort wants $23,250 for seven nights in a beach house with office space. Justifying the price? It includes Wi-Fi, printer, projector and screen, stationery, a PA and plenty of views.

U.S. hotels are trying to re-invent themselves as well.
Viva Las Office is the Las Vegas answer, a package that allows you to work and stay from either the ARIA or The Bellagio for as little as US $100 per night plus taxes & fees. Work From Hyatt package (with a minimum of seven nights) can be used in various locations for $139 per night plus taxes & fees.