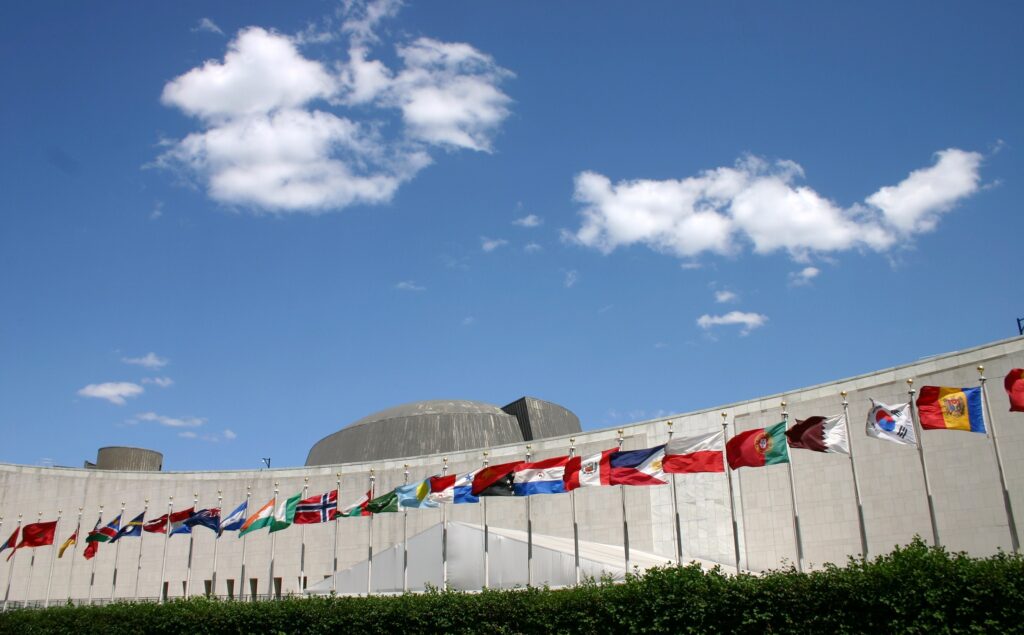 The annual Anholt-Ipsos Nation Brands Index (NBI), collects over 60,000 interviews online in 20 panel countries with adults aged 18 or over. Data are weighted to reflect key demographic characteristics including age and gender.
Germany
Canada
Japan
Germany retains its top position for the fifth year in a row, but there have been some gains and losses among the top 10 rankings.
2021 Anholt-Ipsos Nation Brands Index finds that Canada and Japan have overtaken the U.K. to round out the top three, while the U.S. sees reputational gains from 2020.
Related: Is Washington the Best State in the US?
U.S. Reputation Slowly Recovers

"The United States had one of the most notable declines on overall NBI in 2020, dropping from sixth in 2019 to 10th. Its fall was triggered by sharp decreases on Governance, Tourism, and Immigration and Investment. A year later, despite the pandemic still being very much prevalent in the U.S., a wide political divide in society, and persistent vaccine hesitancy, the United States reputation has begun to rebound and improved on each of these categories." — Ipsos Nation Brands Index 2021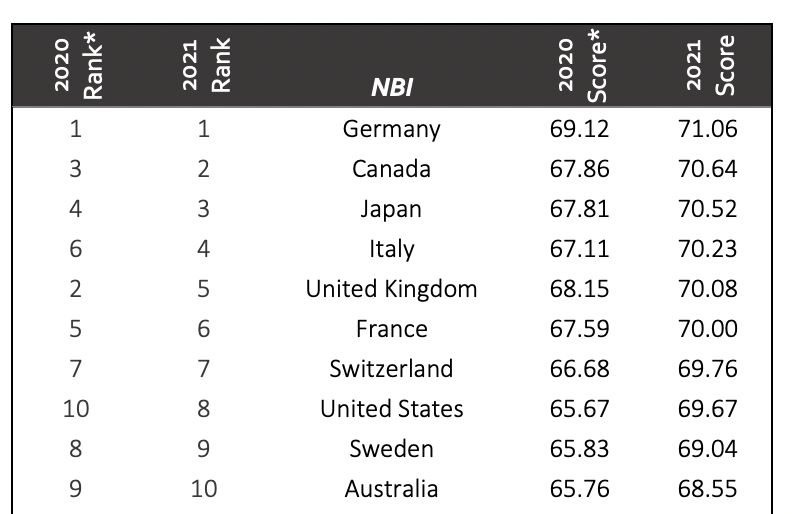 Fieldwork was conducted from July through August 2021. See the press release and report here.