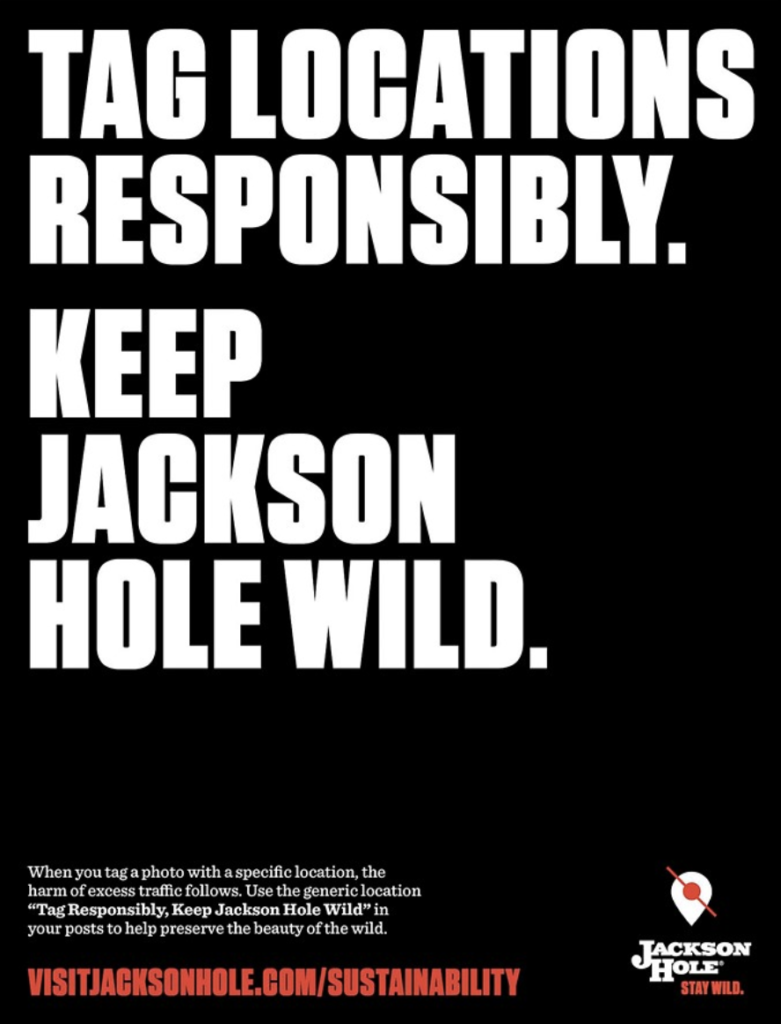 "Conservationists are concerned that photographers who geotag their precise locations are putting fragile ecosystems and wild animals at risk…they are asking tourists to stop," reports The New York Times.
One or two hikers per day trekking the nine miles of unmaintained trail to reach remote Delta Lake has now become a stream of up to 145 hikers daily to shoot engagements photos and hawk health supplements.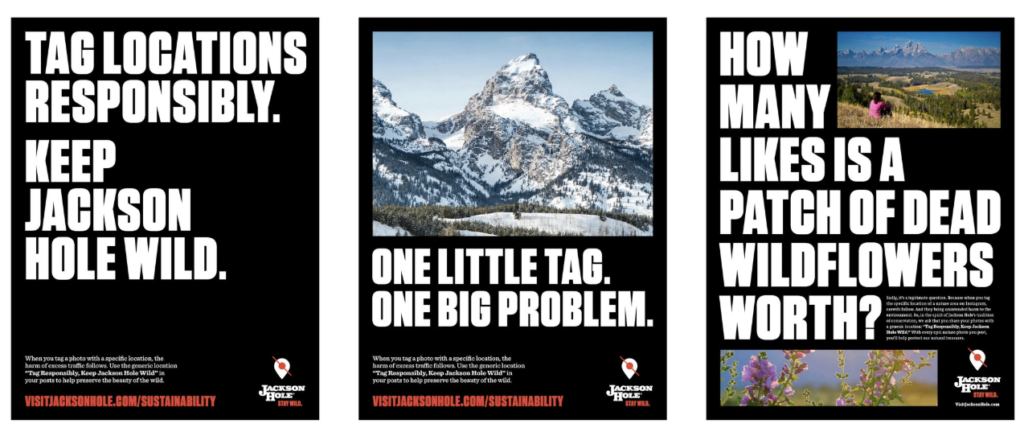 Jackson Hole Travel & Tourism Board's new campaign (creative: Colle McVoy in Minneapolis) asks visitors to refrain from geotagging on social media. 
Instead, the agency created an alternative generic Instagram tag and a #staywild hashtag. In addition to NYT coverage, the campaign received attention from Adweek and more national media. Read more here.