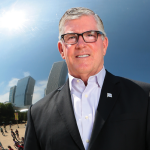 Destination Marketing Association International (DMAI) names Don Welsh of Choose Chicago as the new president & CEO. Welsh is a seasoned tourism executive with more than 35 years of experience in the industry.
Prior to his role in Chicago, Welsh held the CEO positions at both the Seattle Convention & Visitors Bureau and the Indianapolis Convention & Visitors Association. Welsh also brings extensive hotel experience with him having served in various capacities at Westin Hotels, Ritz-Carlton Hotel Company, and the MGM Grand Hotel/Casino in Las Vegas. Read more from DMAI here.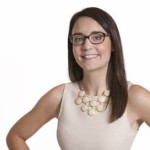 Best wishes to Claire Bishop, leaving MMGY Global to pursue a new role in marketing at the local headquarters of a global nonprofit.

Visit Orlando is seeking a seasoned professional in digital marketing who "will get their hands dirty…consumer goods experience is important and agency experience helpful." Contact Jeff Braswell, VP Digital Strategy and Marketing at Visit Orlando.
Let us know about comings & goings in your circles to keep our eTourism Summit/Dig Me community up-to-date about people on the move.