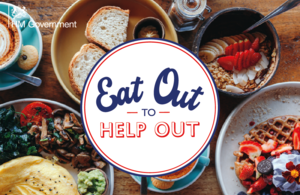 In the U.K., the government subsidized discount dining scheme, "Eat Out to Help Out" offered a 50% discount up to £10 per head for unlimited use at any participating restaurant, café, pub (takeaway and alcohol excluded). The program operated throughout August on Mondays, Tuesdays, and Wednesdays, with 64 million meals served through the program's third week.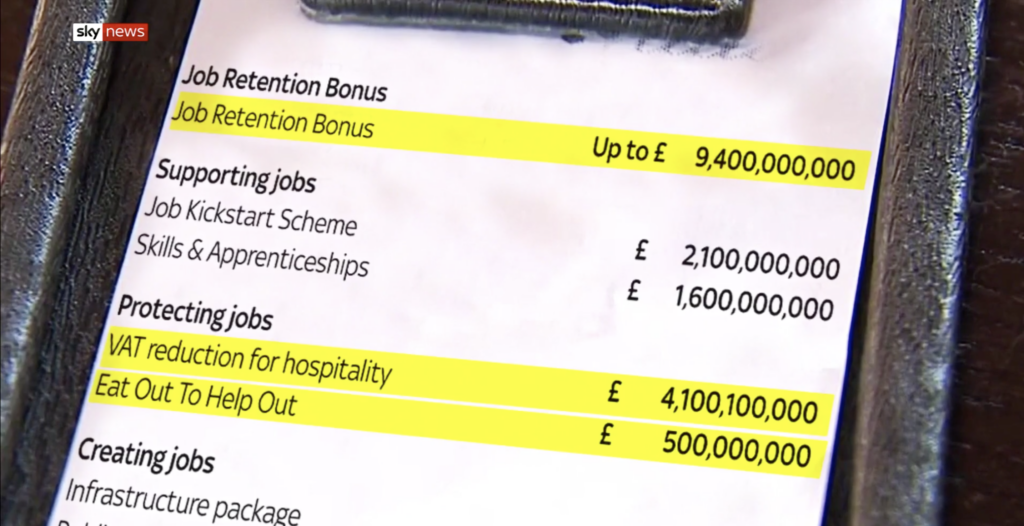 The £500 million scheme was designed to help protect nearly 2 million jobs in the hospitality industry by encouraging people to safely return to eating out where social-distancing rules allowed.

There were over 34 million searches on the Eat Out to Help Out restaurant finder from 13 million unique users. Some 84,000 restaurants took part.
Following a slow July, the chairman of a restaurant chain commented, "It's all gone completely berserk since then." In the scheme's first three days, Franco Manca banked 130% of normal sales while The Real Greek got 148%. The company has now reinstated nearly all of its 700 furloughed staff.
In a related bid to secure jobs in the hospitality sector, Chancellor of the Exchequer Rishi Sinak slashed the rate of VAT (retail tax) applied to both eat in and takeaway food, accommodation, and attractions from 20% to 5% for six months starting July 15, 2020 through January 12, 2021.
Meantime, Eat Out to Help Out (dubbed Rishi's Dishes for the chancellor) has proved so successful that after it ended on September 1, some places are adapting a continuation of the offer without the government subsidy, as the extra business still provides attractive profits.