In late 2015, dark social was a brand new concept to many when Jason Hackett, CEO and Founder at Brier Katama, introduced a case study with an 838% ROI for NYC's Circle Line Sightseeing Cruises. His eTourism Summit presentation captured attention with "How We Increased Sales 250% with a Campaign Using Dark Posts on Facebook."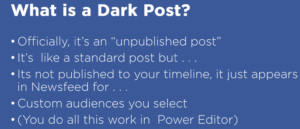 Today, #darksocial is rising. It's trending in the Twittersphere; it's happening on Facebook. It works on Facebook Messenger, WhatsApp, We Chat, Instagram, Snapchat and Pinterest, too. If you don't invest in understanding how to use it and interpret it, you'll be drastically underestimating the value social delivers — leaving you in the dark, say digital marketing experts.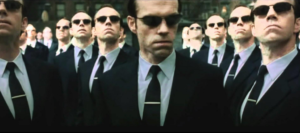 That's why at eTourism LABS, Jason Hackett and other pros will address tourism-centric ROI models, plus case studies using dark social, programmatic displays, native advertising, ad blockers, digital radio, video storytelling, 360º video and more…all essential digital media tools for DMOs.
Read more from Hootsuite about dark social here. Register for eTourism LABS on March 14-15 in Philadelphia here.