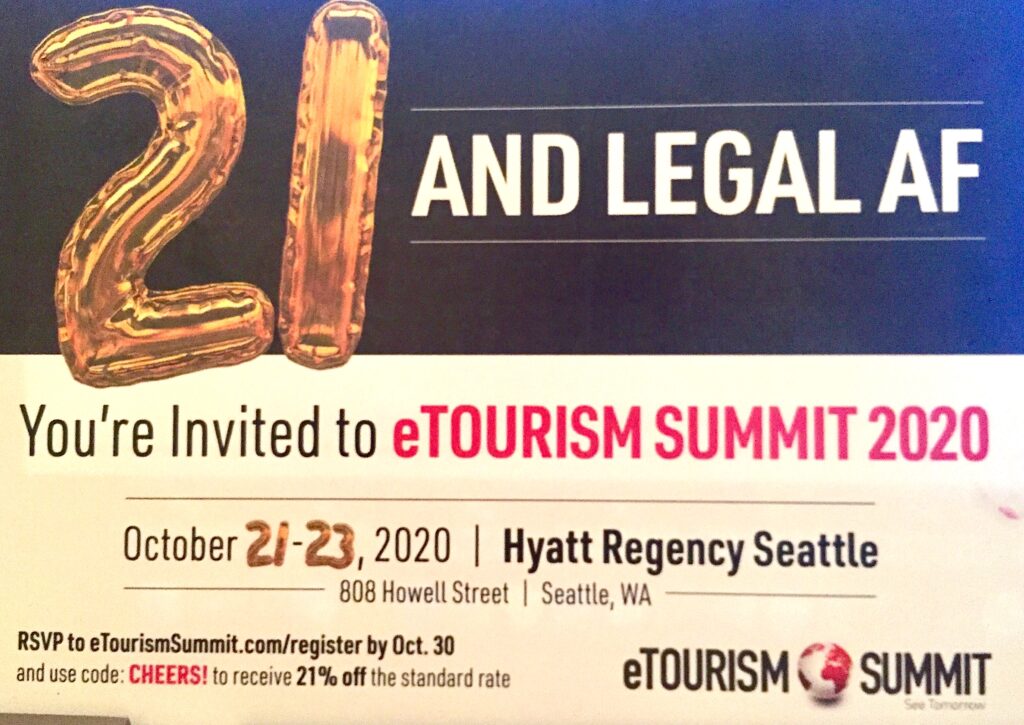 It's guaranteed to be a firehouse of information, fascinating case studies, key takeaways, awards and awesome networking. All it needs is Y-O-U. You're invited to the 21st Annual eTourism Summit, Oct. 21-23, 2020 at the Hyatt Regency in Seattle, Washington. The earliest early birds who register by Oct. 30, 2019 receive a special offer for 21% off the standard rate by using the promo code: CHEERS! Simply use this link before the deadline.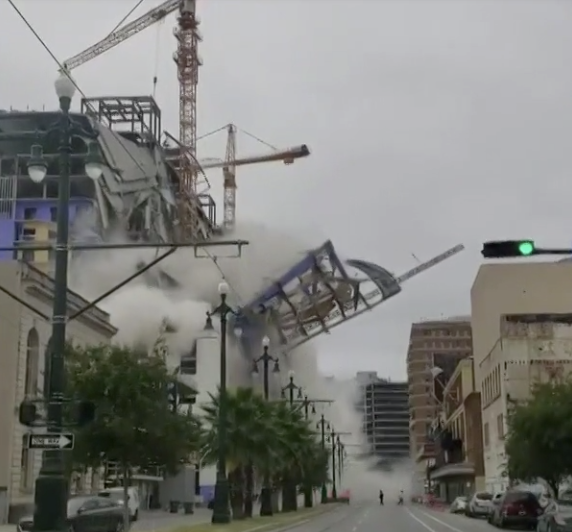 A pre-conference day workshop at #eTS19, "Crisis Management for DMOs," was led by two experts/authors, Doug Levy and Peggy Bendel.
A few days later, this happened at the landmark corner of Rampart & Canal streets at the edge of the French Quarter in the heart of New Orleans, leaving two dead, one still missing, 30 injured and 18 taken to a hospital. Engineers are still trying to stabilize the building and remove a 270-foot-high crane that is in danger of tumbling. The cause of the collapse is under investigation.
What do you think of the statement issued by the hotel's future management, Hard Rock International?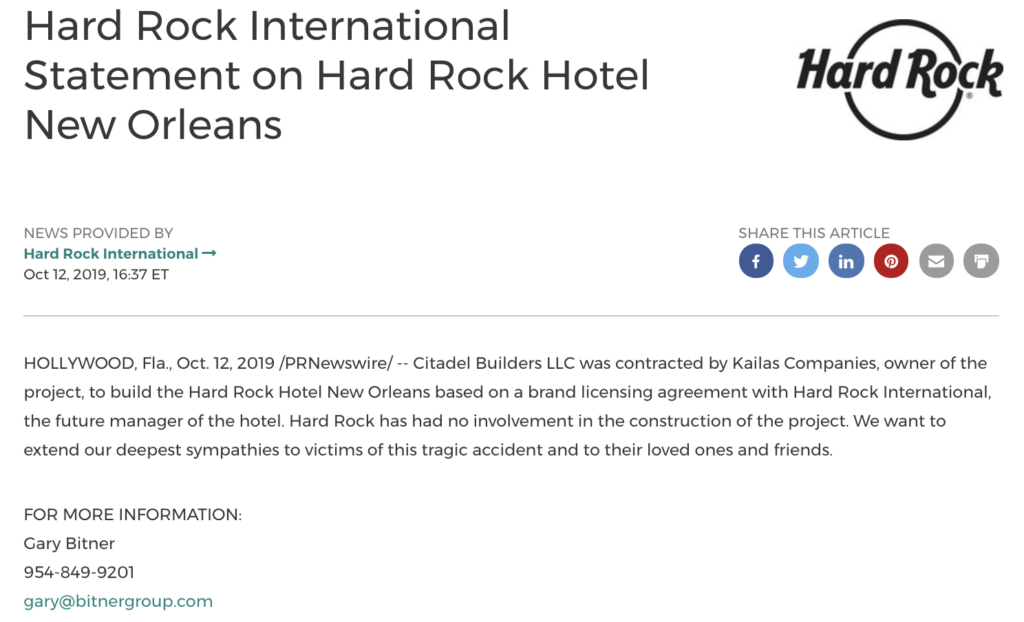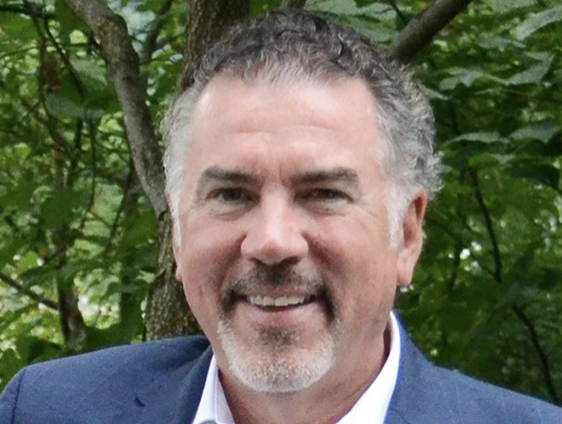 VisitPITTSBURGH is a winner: Gold in the destination marketing campaign category of the Travel Weekly Magellan Awards for their campaign, "Pull Up a Chair. You Are Welcomed Here" and a finalist for 2019 PRNEWS digital WOW awards. Created in-house, "this is a campaign unlike any we had done or had seen in the industry," said Tom Loftus, chief marketing officer for VisitPITTSBURGH. Presenting at #eTS19, the DMO shared more details about the campaign that generated an estimated full year of results in its first five months. See the video here.

NYC & Company has announced its largest-ever global initiative. The DMO refreshed its Statue of Liberty creative and paired it with a "Famous Original New York City" plus the tag line "Welcomes You. Always." to reach 22 global markets including new ones in Ireland and Singapore. The campaign has airline partnerships, a toolkit for local partners and a $20 million budget for paid promotion as well as a new personalized online user experience. Read the full release here.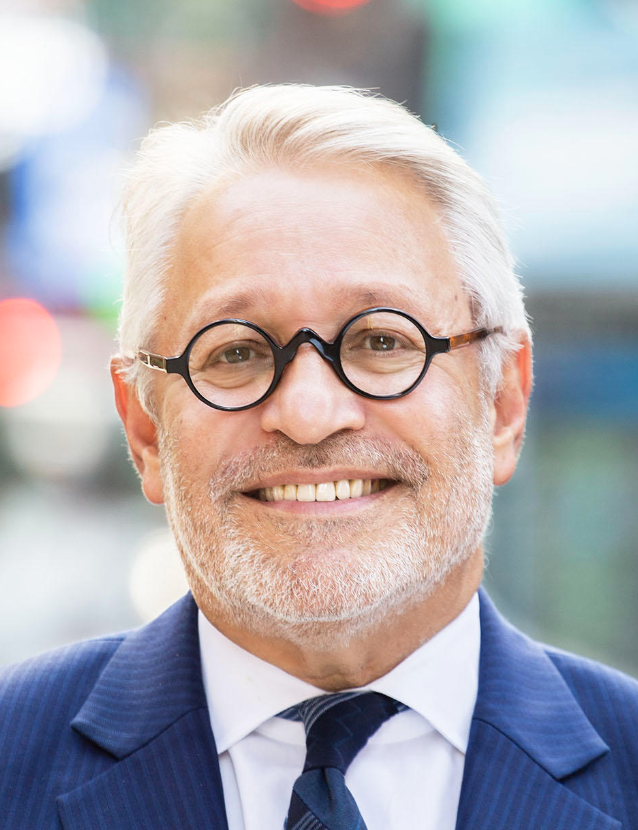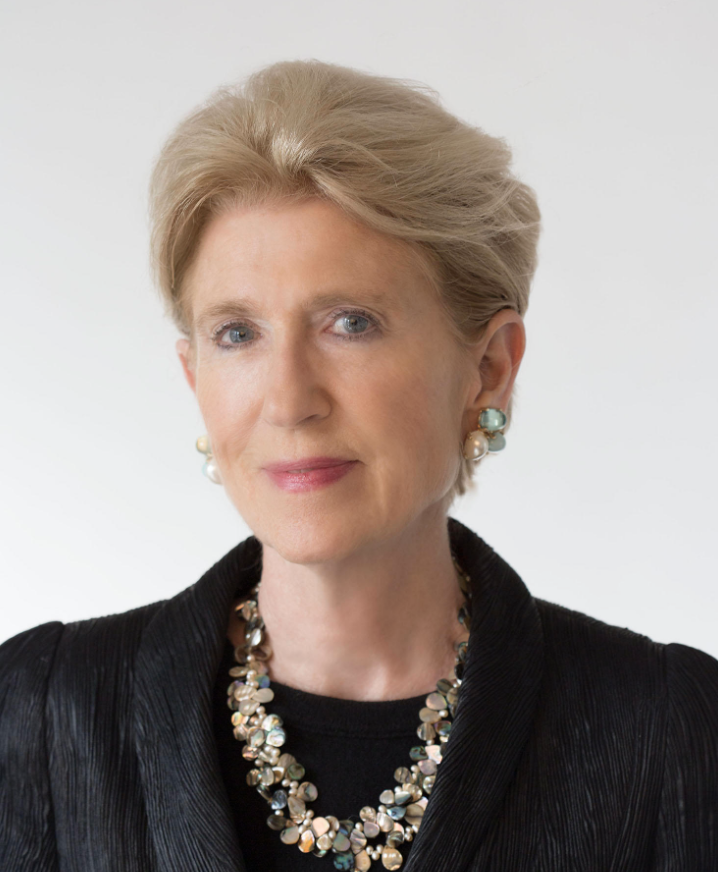 After 12 years of service, NYC & Company chair of the board of directors, Emily K. Rafferty, (president emerita of The Metropolitan Museum of Art) has decided to step down in February 2020. The remaining tenure will be filled by the board's vice chair, Charles Flateman, who is executive vice president of the Shubert Organization through February 2021.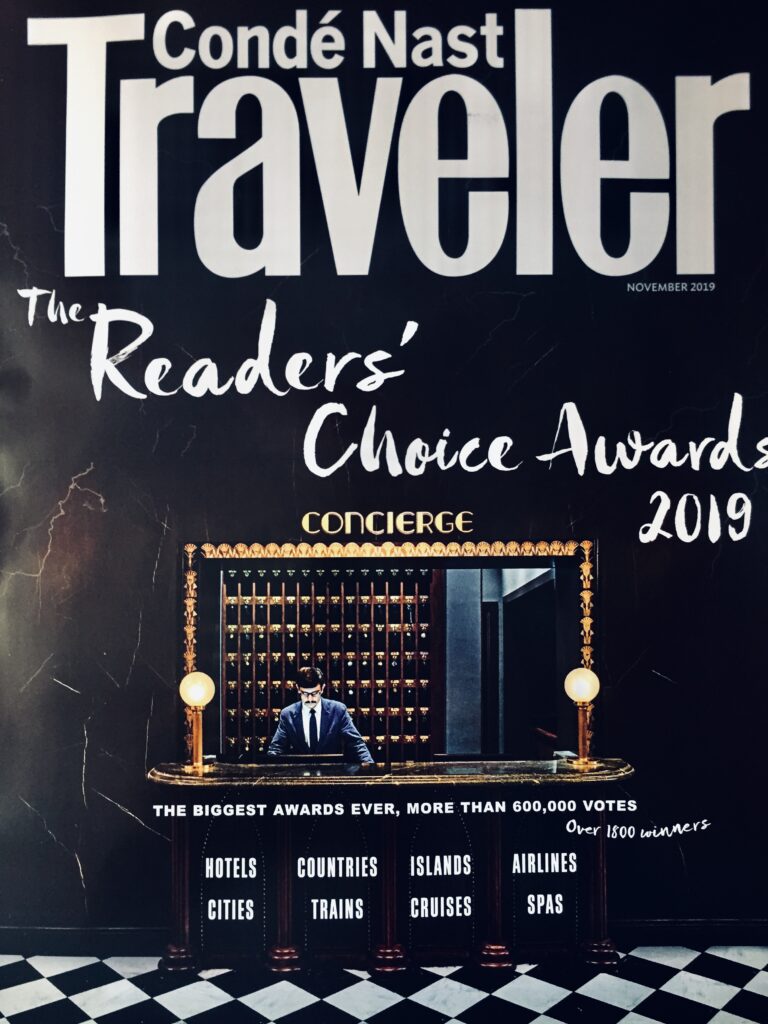 Kudos to Charleston and Chicago, which ranked tops in the newly released Condé Nast Traveler Readers' Choice Awards for best U.S. cities.
Now in its 32nd year, a record 600,000 people participated in the survey—so many that the publisher divided the results by population size.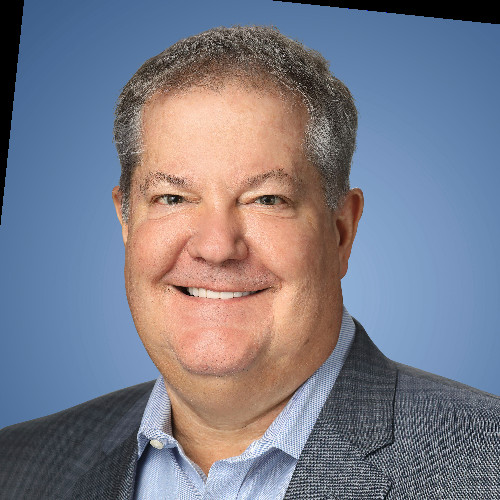 Experience Kissimmee is partnering with TicketSoft Inc. in conjunction with Kissimmee Guest Services to offer direct-to-consumer attractions tickets. This new partnership allows Experience Kissimmee guests to purchase straight-to-the-gate theme park tickets, tickets to attractions, sporting events, special events and more. DT Minich, Experience Kissimmee president & CEO, said, "Not only does it allow us to share Central Florida's world-famous theme parks, thrilling ecotourism adventures, and exciting events with our more than 8 million overnight visitors, but convenient ticketing will hopefully entice guests to return to the Kissimmee area often."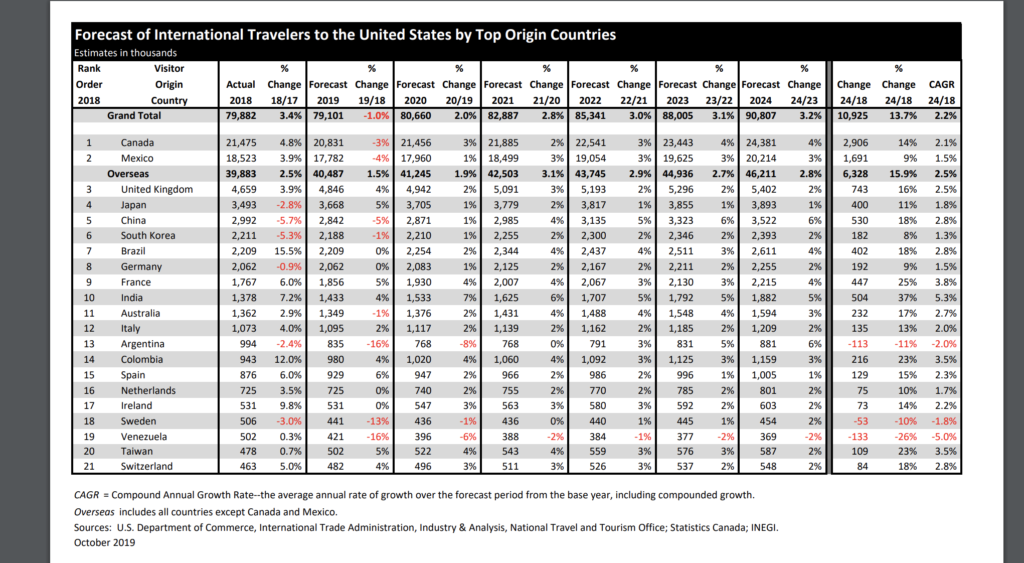 The latest "Forecast of International Travelers to the U.S. by Top Origin Countries" released by the U.S. Department of Commerce indicates that India will be the #1 international growth market for US arrivals through 2024. India is projected at 37% growth in absolute terms (comparing 2019 to 2024). Among the top 10 markets, France and China are closest behind India at 25% and 18% projected growth over the next five years. Click here for a closer look at the table above.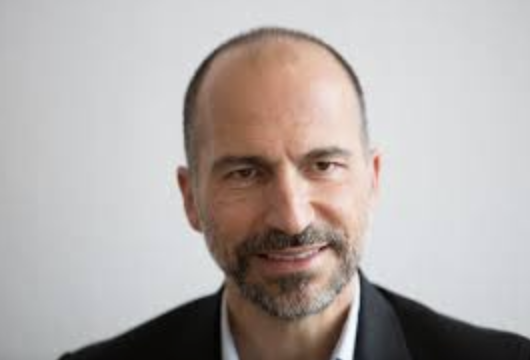 Uber has laid off another 350 employees this week. New layoffs in self-driving, Uber Eats and other divisions come on top of 800-plus layoffs over the past three months. CEO Dara Khosrowshahi said in a company email memo that he expected these to be the last round of cuts, according to CNBC.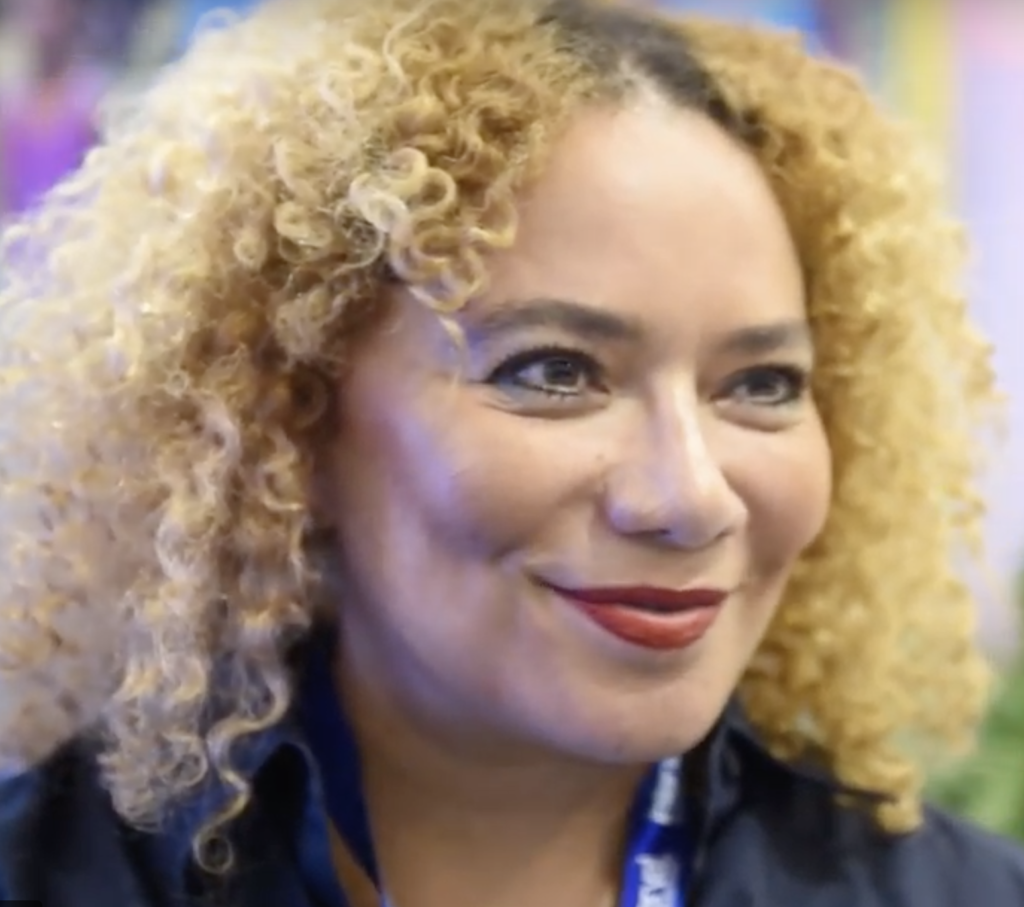 Barbados Tourism Marketing Inc. has announced the promotion of Petra Roach to the newly-created post of Head, Global Markets. She had most recently served as BTMI's director for the US market. BTMI also named Marsha Alleyne its new Chief Product Development Officer. Both will report directly to Barbados Tourism Marketing Inc's Chief Executive Officer, William Griffith.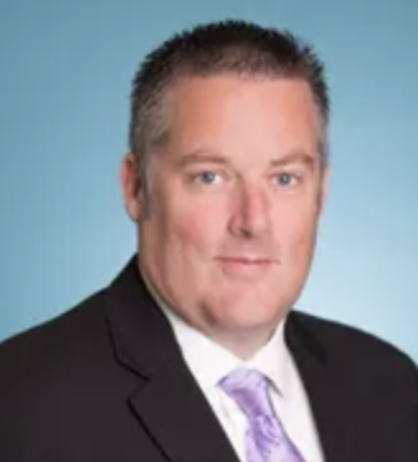 In Florida, Space Coast Office of Tourism has appointed Brian Blanchard as deputy director. He was formerly director of recreation and guest experience at Port Canaveral, as well as senior director of operations. Blanchard succeeds Bonnie King, who retired on June 30 after 32 years' service.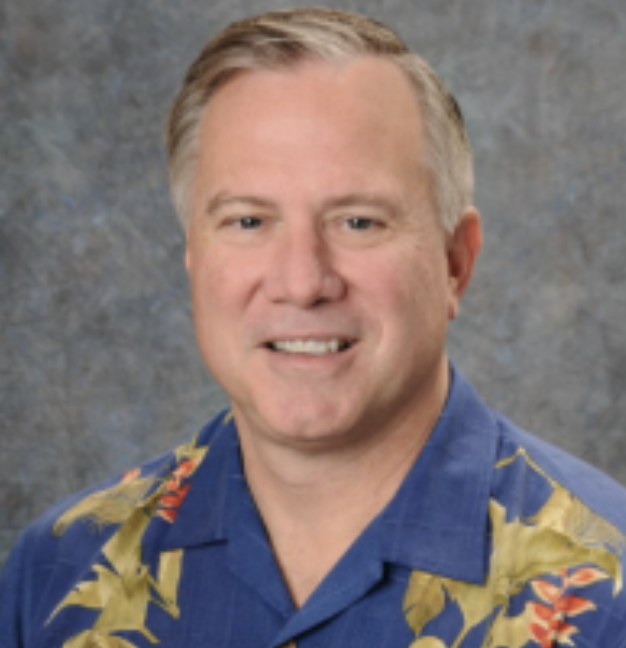 Following an RFP issued in mid-June, Hawai'i Tourism Authority has awarded four contracts for inbound destination marketing management services for major overseas markets. The winning contractor for China was ITRAVLOCAL LIMITED; for Korea, AVIAREPS Korea; for Southeast Asia, VIAREPS Malaysia; and for Taiwan, BrandStory Asia.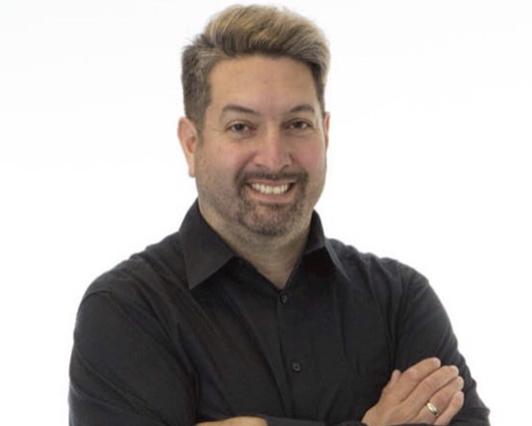 Simpleview co-presented "Fix it Now" with Visit Oakland and Audioeye at #eTS19 to explain how easy it is for DMOs to make their websites digitally accessible to all. And there's more to come: Simpleview is planning a beta application by year-end to enable voice search for destination information via Amazon Alexa and Google Home. More here.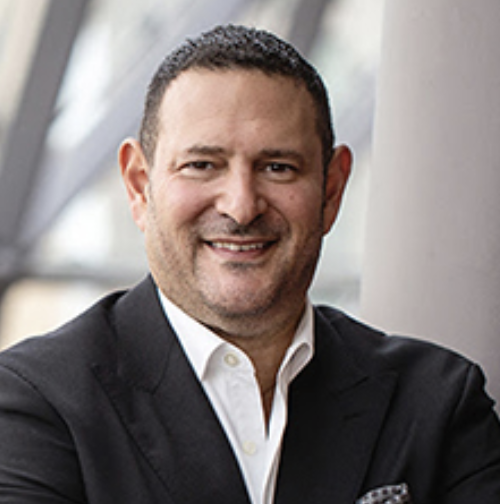 David Goldstein is appointed COO of Ottawa-based Gusto Worldwide Media, the culinary-focused producer/distributor. Prior to taking on the newly created role, he had spent five years as president and CEO of Destination Canada, spearheading the organization's transition from a traditional tourism marketing board into a producer and distributor of digital programmatic content. Goldstein was president & CEO of the Tourism Industry Association of Canada from 2010 to 2014.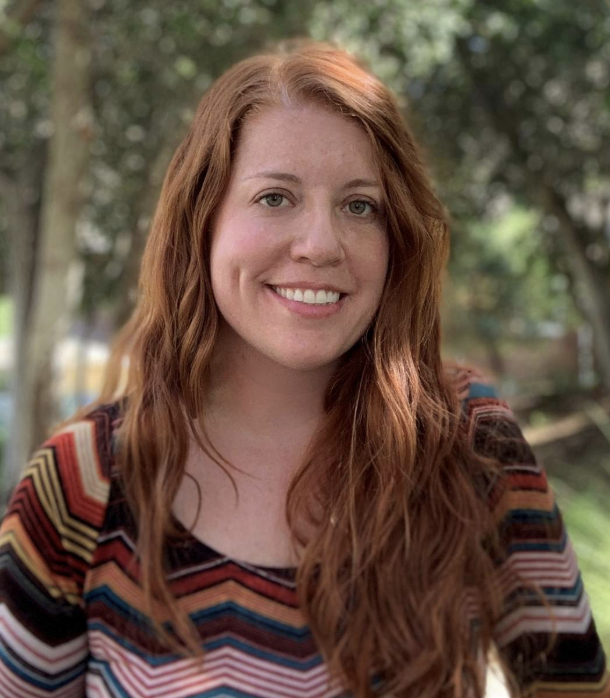 In Colorado, Rachel Brown is the new executive director of the Durango Area Tourism Office. She joins from her role as marketing and communications director for Fisherman's Wharf Community Benefits District in San Francisco. Interim Executive Director Barbara Bowman will transition into a consultant role.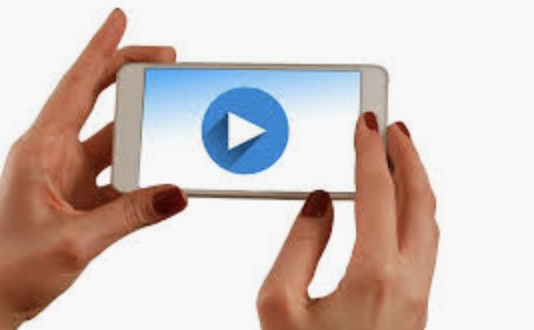 Facebook will pay $40 million (that's small change) under a proposed settlement to resolve a class action by several advertising agencies over video metrics. The plaintiffs alleged that Facebook inflated the average time users spent watching videos by '150 to 900 percent' the complaint indicated. "Even after agreeing to pay $40 million for settlement, Facebook maintains the suit is 'without merit,'" writes The Hollywood Reporter.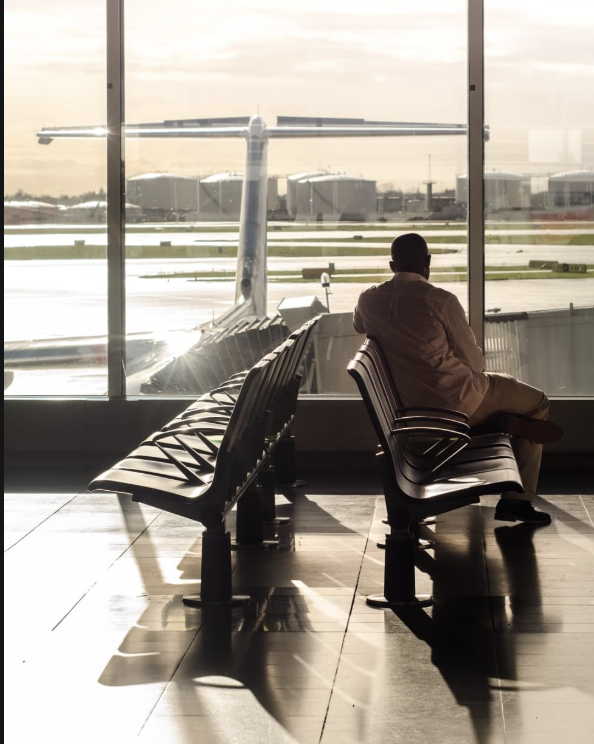 Boingo Wireless, the Wi-Fi provider, has launched Destination Targeting. The new advertising feature allows brands to reach audiences at major airports with customized campaigns based on travelers' flight destinations throughout the U.S. and overseas. The first-of-its-kind targeting option combines proprietary mapping technology with flight tracker API tools. Get more info in this news release.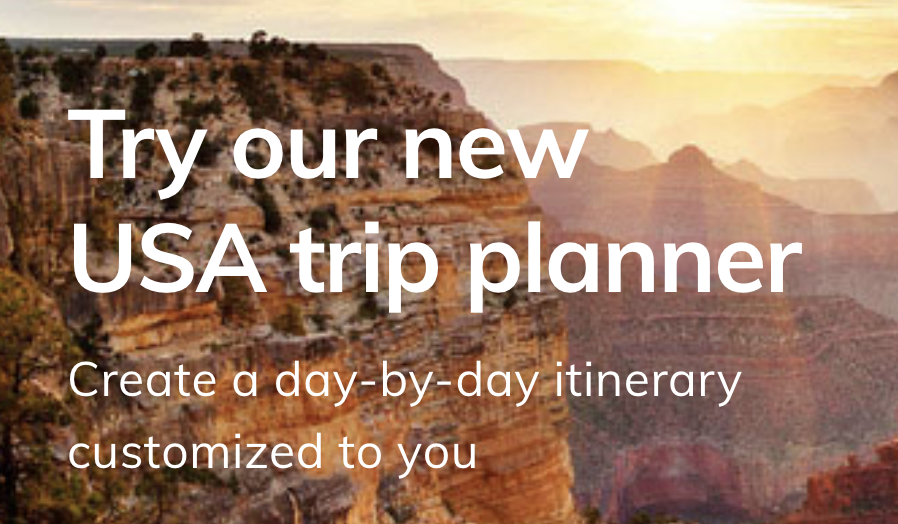 Blue Toad, the Orlando-based content delivery solution, has passed the 60,000 mark for published titles on its platform. The company provides publishers a platform for creating responsive digital editions and web content that works on all phones, tablets, and desktops. The 60,000th title was Visit The USA published by Brand USA with Miles Partnership.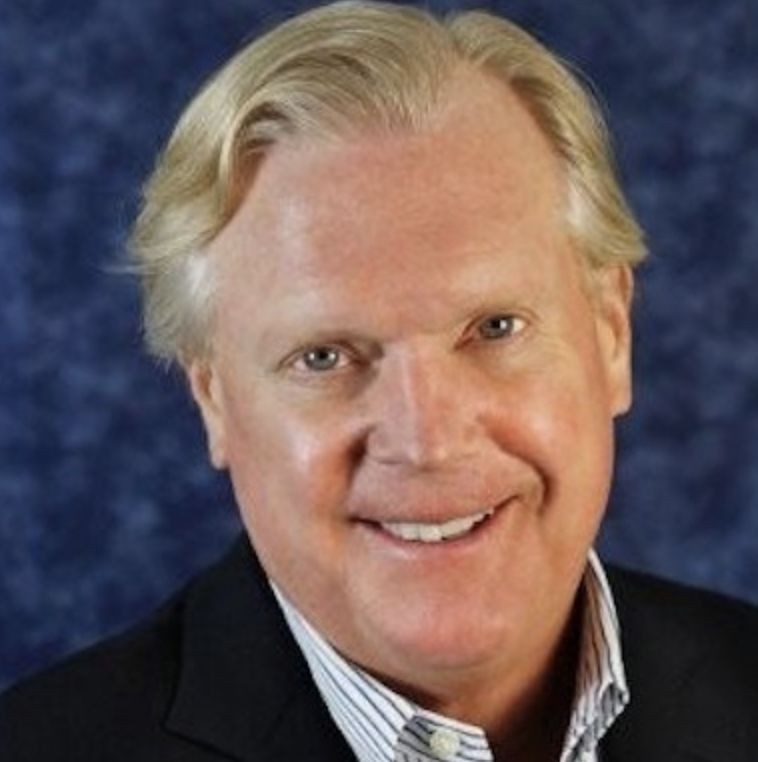 Northstar Travel Group has acquired travAlliancemedia, a leading marketing services, digital media, event and information company serving the North American retail travel community. travAlliancemedia is the owner of well-known brands including TravelPulse.com and a portfolio of custom content solutions, marketing services, and software and marketing tools for the retail travel community. Northstar is the owner of well-known brands including Phocuswright, Travel Weekly, TravelAge West, Business Travel News, Successful Meetings, Meetings & Conventions and more.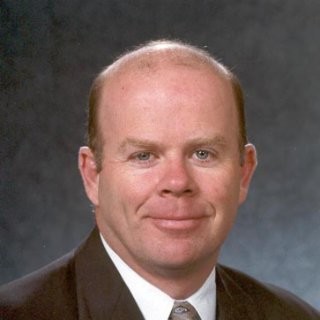 Jim Wood, CEO and president of public-private partnership Meet AC, is resigning at year-end. Wood is the former president & CEO of the Louisville Convention & Visitors Bureau who joined Meet AC in 2014 when the Casino Reinvestment Development Authority created it to market Atlantic City to meetings and conventions. Previously, Wood had the same leadership role at Providence Warwick Convention & Visitors Bureau. In 2015, Wood created the Atlantic City Sports Commission as part of the organization. During his tenure, organizations have booked more than 1.8 million room nights, bringing in nearly $1.9 billion worth of economic impact. A national search is planned.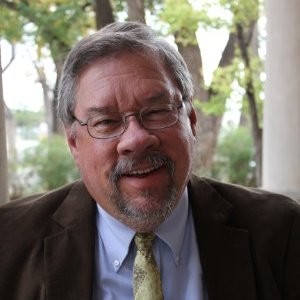 Dan Quandt, senior vice president of the Amarillo Convention & Visitors Bureau, has announced his retirement. His previous positions include leadership roles with CVBs in South Padre Island, Texas; Lincoln, Nebraska; and Grand Forks, North Dakota.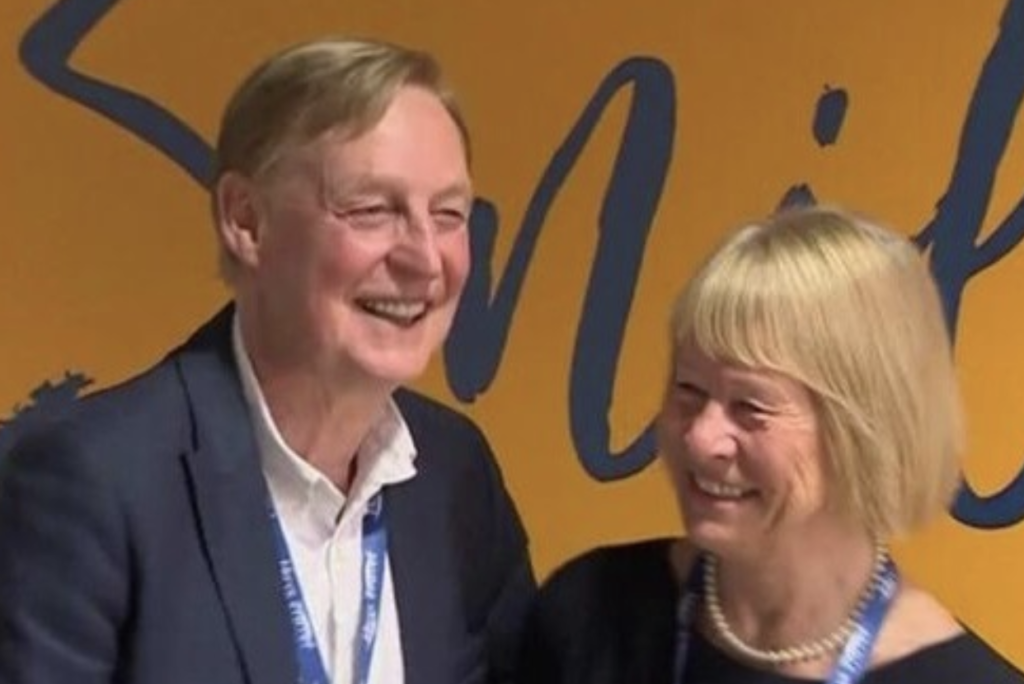 Hays Travel, an independent retail travel agency that grew over 30 years from its roots in the north of England, has already saved 1,761 ex-Thomas Cook jobs by re-opening 123 of its 555 locations. The family has been dubbed "Heroes of the High Street" by purchasing all of Thomas Cook's retail shops in the U.K. and Northern Ireland within days of the brand's shutdown, re-opening them at the speed of lightning, doubling the size of their workforce.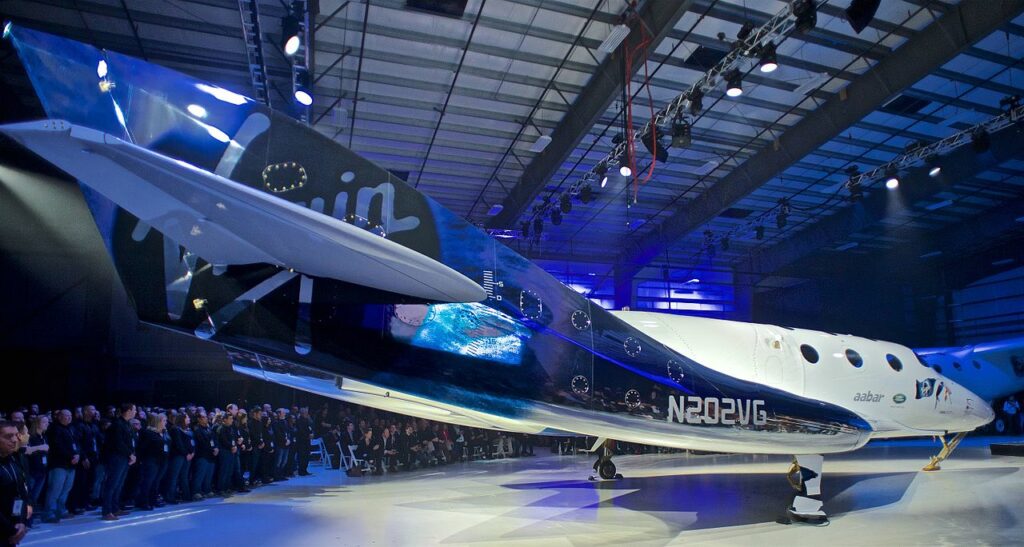 Boeing plans to invest $20 million in Virgin Galactic. The space tourism company has conducted successful test flights of its winged rocket ship at Mojave, Calif. and is preparing to begin operations at Spaceport America in New Mexico by mid-2020. In other Boeing news, eTurbo News reports that Aeroflot canceled an order for 22 Boeing 787 Dreamliner aircraft worth about $5.5 billion. The coverage indicates that cancellation was not announced by either side but was buried in Boeing's monthly order release. More here.