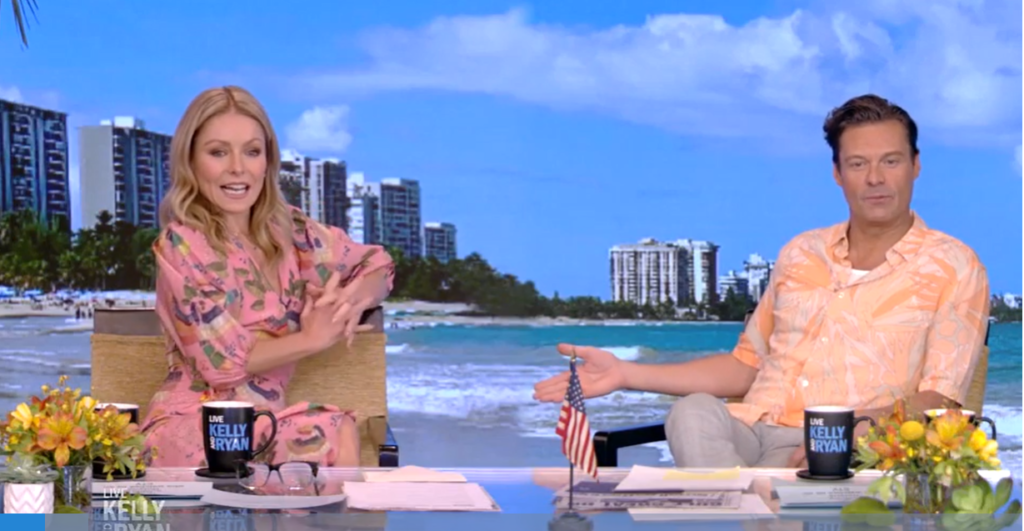 Live with Kelly and Ryan, a nationally syndicated TV program co-hosted by Kelly Ripa and Ryan Seacrest, has a viewership of 3.5 million. The Discover Puerto Rico team, their partner agency Ketchum, and the show's production team worked on a "Virtual Road Trip" episode, one of five to sunny locales in the spotlight during a week-long special.
In addition to the large nationwide viewing audience, Discover Puerto Rico benefited from additional coverage from Entertainment Tonight, HELLO Magazine, ABC News, and more MSM, plus social media.
The episode featured hosts Kelly and Ryan constantly talking about the Island, their desire to visit and their memories of past trips. They shared fun facts, drank virgin piña coladas and danced reggaeton with famous choreographer, Danny Lugo, known for his choreography of hit music video, "Despacito." They checked-in with Puerto Rican TV host Jaime Mayol, live from Old San Juan, and the segment wrapped with the hosts sharing at-home viewers' photos and memories from past trips to Puerto Rico.
---
Hello, scenic road trips. On Feb. 16, 2021, more routes were added to this list of all National Scenic Byways and All-American Roads. These 34 National Scenic Byways and 15 All-American Roads, were the first additions to the program since 2009.

The Illinois Great River Road, which includes the 33-mile Meeting of the Great Rives National Scenic Byway, has been designated an "All-American Road," honored for its historic and cultural qualities.
Special roads must meet one or more "intrinsic qualities": archeological, cultural, historic, natural, recreational, and scenic to become a National Scenic Byway. The best of these must have features not found elsewhere in the nation, be considered a tourist destination in itself, and meet two of the six to be dedicated as an All-American Road.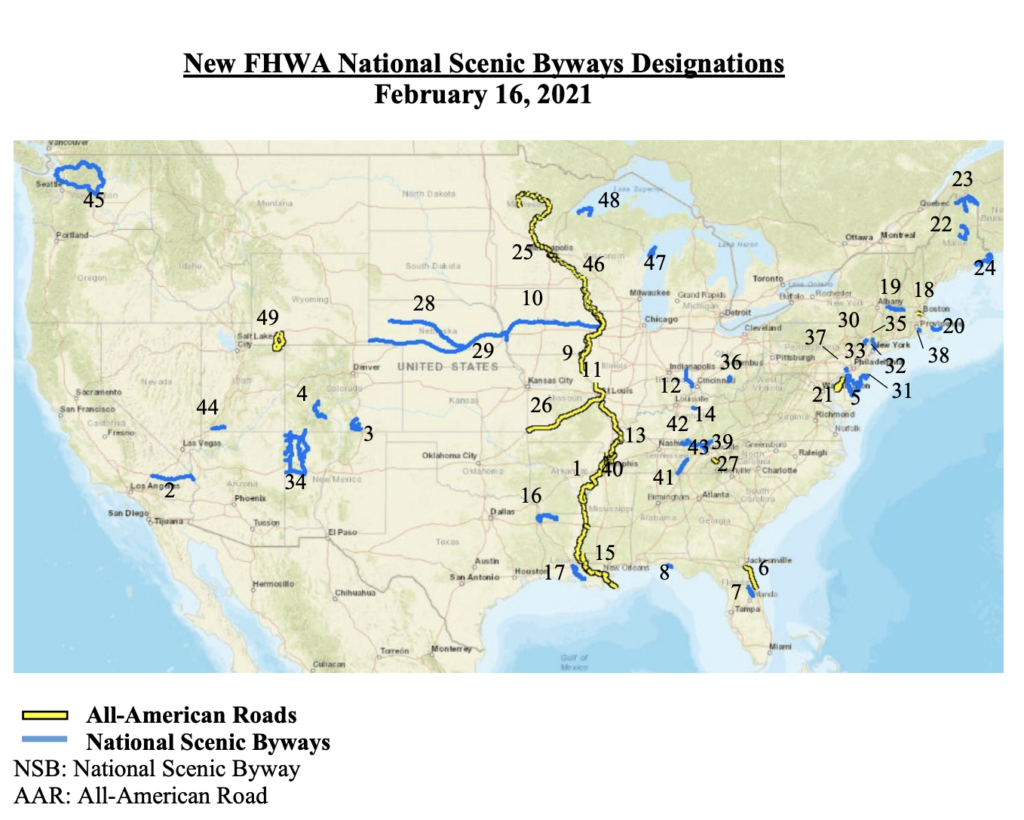 Since 1991, the program is recognized by the United States Department of Transportation and administered by the Federal Highway Administration. Newly added in 28 states, bringing the total to 184 in 48 states are: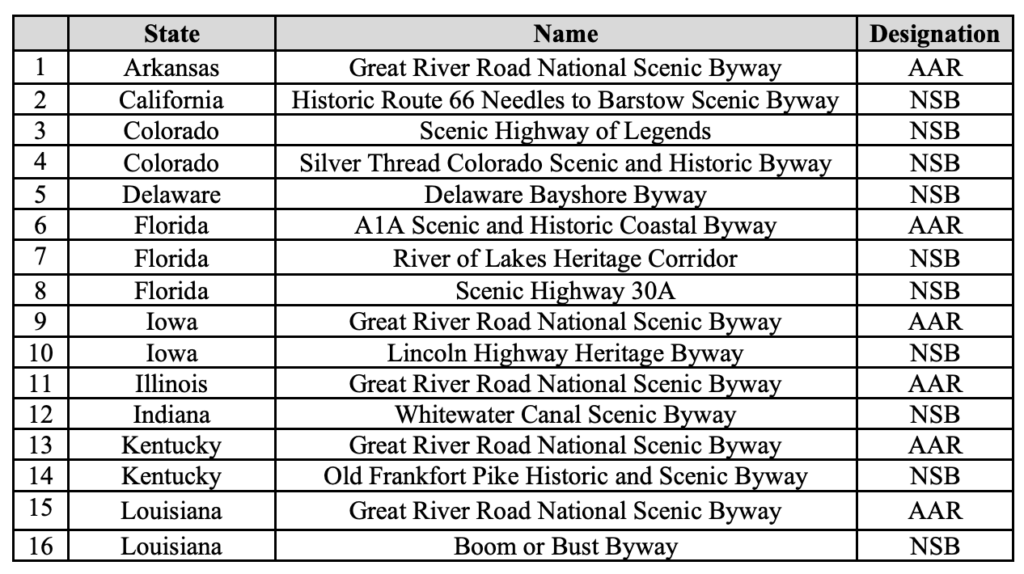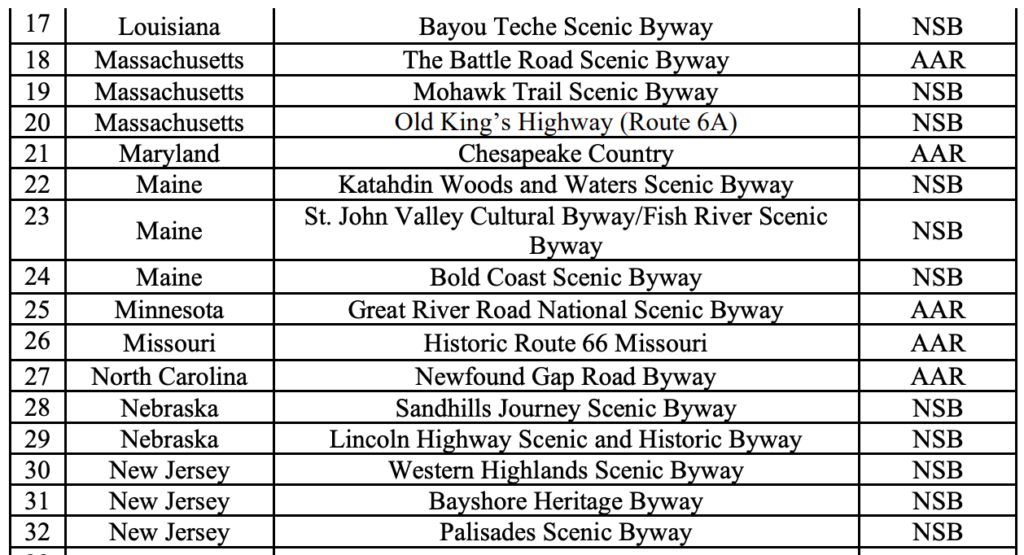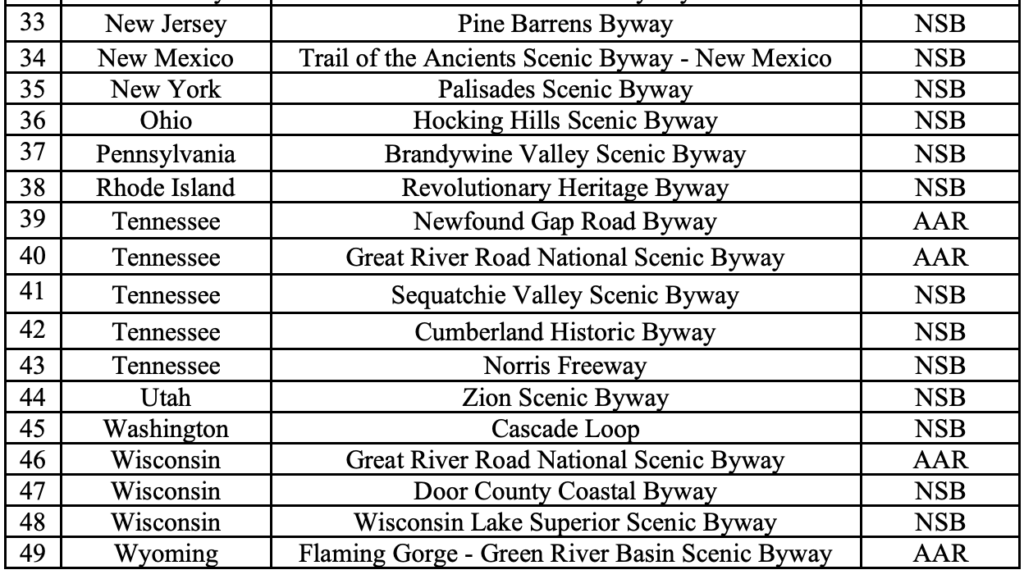 ---
Reminder: Arrivalist's Daily Travel Index measures consumer road trips of 50 miles or more in all 50 U.S. states. The free, publically accessible data is drawn from a panel of GPS signals representing road trips taken by car. The insights have been prepared to help travel marketers and other industry professionals gauge fluctuations in drive market trips in any of the 50 U.S. states.