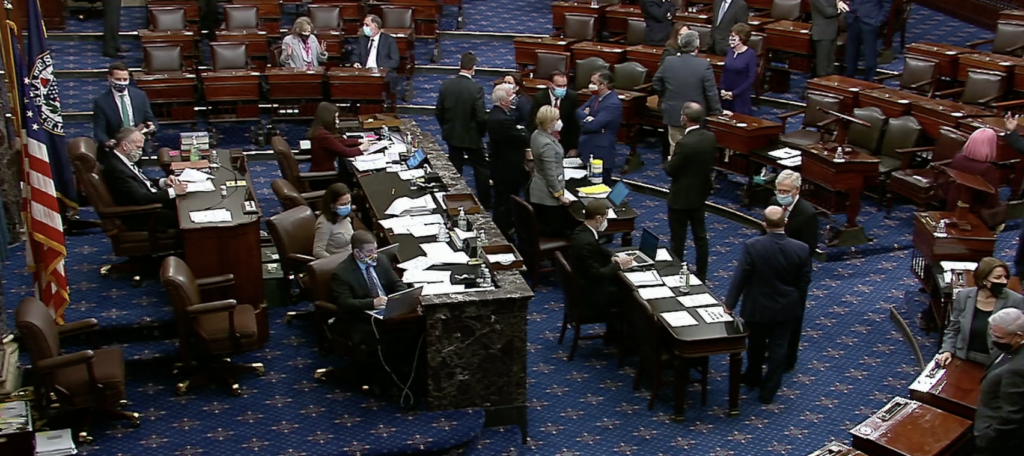 A top priority: The $900B Covid relief package expands the PPP to allow for destination marketing organizations to qualify for loans.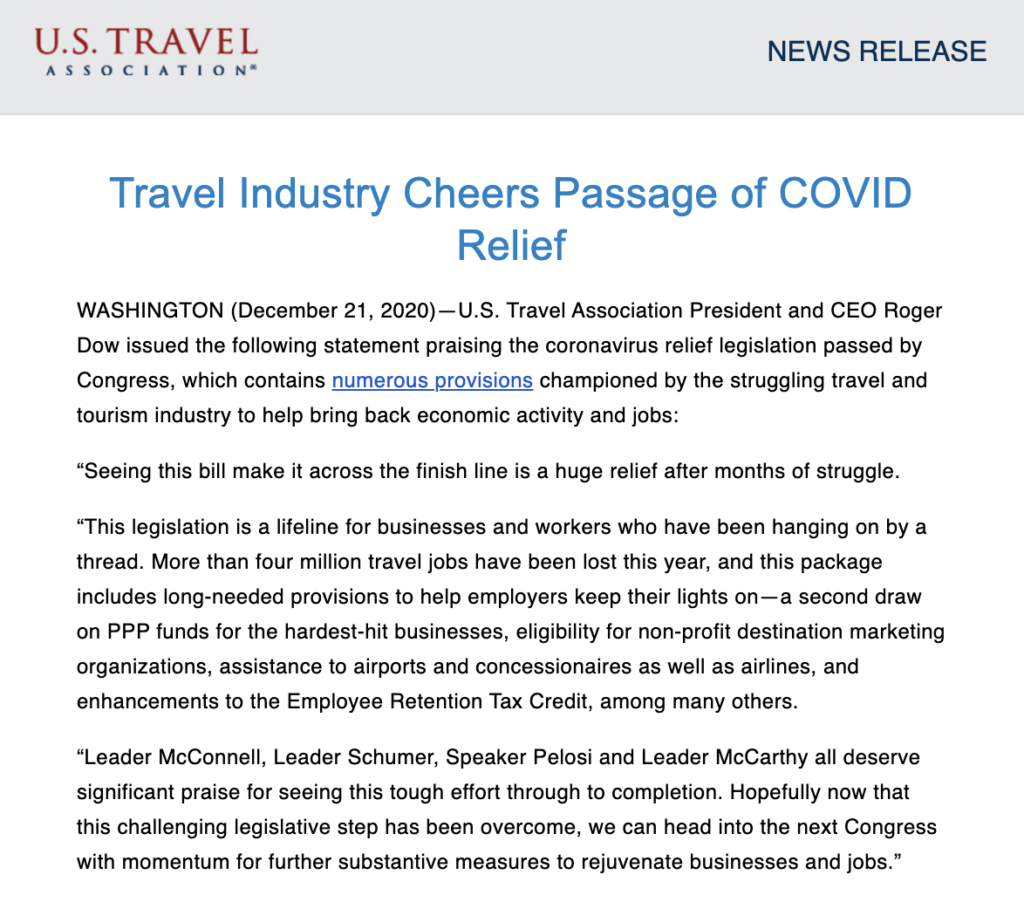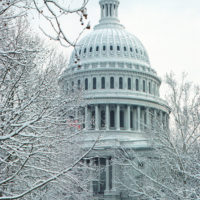 For the first time, the COVID-19 relief package expands PPP eligibility to destination marketing organizations including 501(c)6 and quasi-governmental entities with fewer than 300 full-time and part-time (combined) employees. $35B is set aside for first-time PPP loan recipients.
Save the Date:
U.S. Travel Association will have a webinar at 12 p.m. ET on Jan. 7, 2021: "Understanding and Assessing Covid-19 Relief for the Travel Industry." Register here.
Airlines get $15 billion in payroll support. They are expected to re-hire (with benefits and retroactive to Dec. 1) some 32,000 employees furloughed when the previous aid package expired in October. They'll be guaranteed work through March 31, but airline bosses point out that traffic levels are still projected to be 50-60% normal through Q1.
Also, $14 billion for transit systems, $10 billion for state highways, $2 billion each for airports and intercity buses, and $1 billion for Amtrak.
The PPP provides a business with a forgivable loan based on 2.5 times its monthly payroll costs. Restaurants and hotels, however, can seek forgivable loans based on 3.5 times monthly payroll costs.


The package does not provide direct funds to restaurants, bars, casinos.


Companies that employ a total of 300 or more employees at all locations (combined) are deemed ineligible for the PPP.
Shuttered live venues, independent movie theaters, small music and cultural institutions are set to receive $15 billion.

Full deductibility of business meal expenses incurred in 2021 and 2022.
A four-page summary is found here.