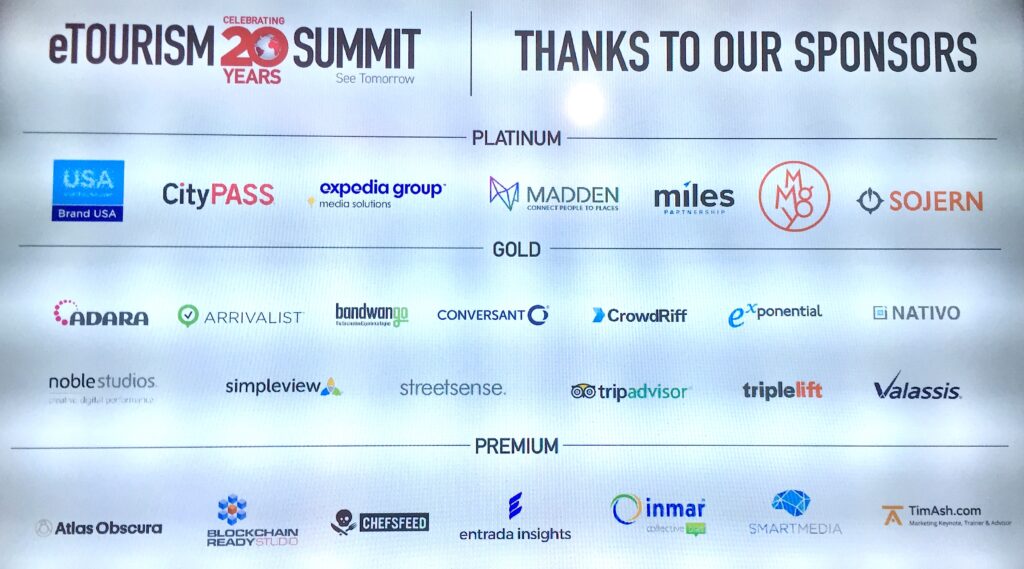 Congratulations, all! Best digital campaign of the 20th century (so far), "See Tomorrow" visionary, most innovative, best small budget video and lots more awards announced at #eTS19. Get the full list here.
Hurray! We're turning 21 next year when #eTS20 will be held in Seattle. Save the dates and do the extra early bird thing when you register by Oct. 30, 2019 for a special offer of 21% off. Click here.
Zeek Coleman, Interactive Marketing Manager at Visit Savannah, co-presented three sessions at $eTS19 to share his insights on innovative campaigns and cool tools like ADARA Market Monitor. Read more here.
There was a firehose of information, data, and fun facts washing over us this week at #eTS19. A quick, easy and readily shareable one came from Facebook's Travel Lead. Read more here.
Visit St. Pete Clearwater announced their new CEO after an eight-month nationwide search and these 56 jobs caught our attention. More here.