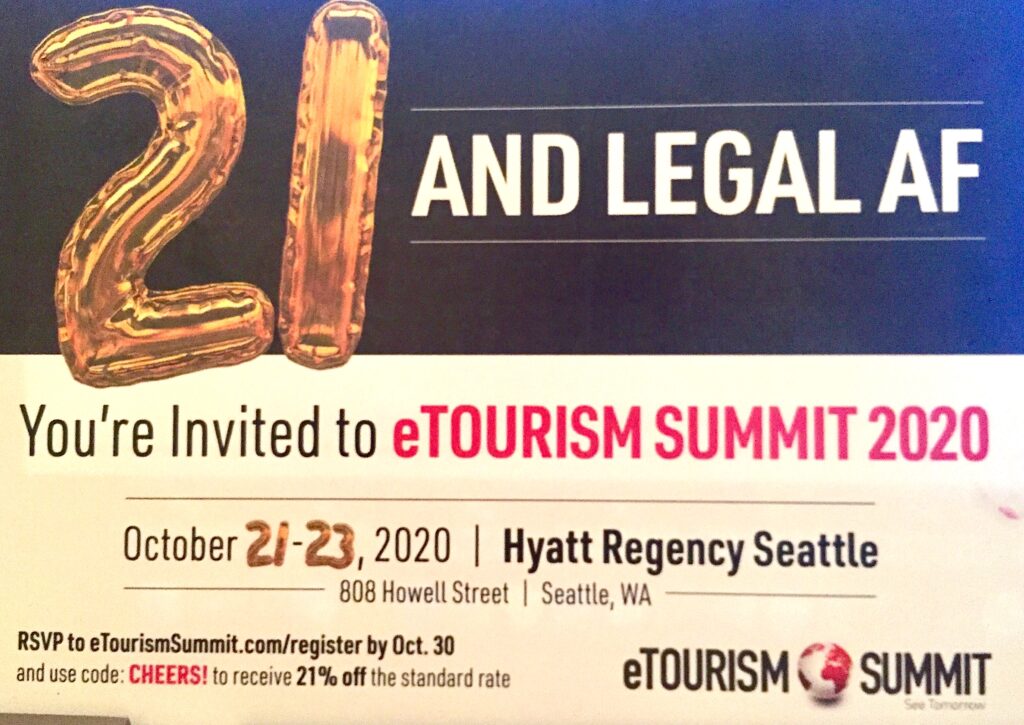 Update: Use this link for discount registration – https://www.connectmeetings.events/register/3188
It's guaranteed to be a firehouse of information, fascinating case studies, key takeaways, awards and awesome networking. All it needs is Y-O-U.
You're invited to the 21st Annual eTourism Summit, Oct. 21-23, 2020 at the Hyatt Regency in Seattle, Washington.
The earliest early birds who register by Oct. 30, 2019 receive a special offer for 21% off the standard rate by using the promo code: CHEERS! Simply RSVP to eTourism Summit.com/register before the deadline.