"What are the 15 best U.S. cities to be in right now, if you're looking for across-the-board career opportunities?
Each year, LinkedIn's Economic Graph team runs the numbers for a wide range of metros. This data-driven analysis identifies the places where job postings are bountiful and lots of people are getting hired." — George Anders, Senior editor-at-large, LinkedIn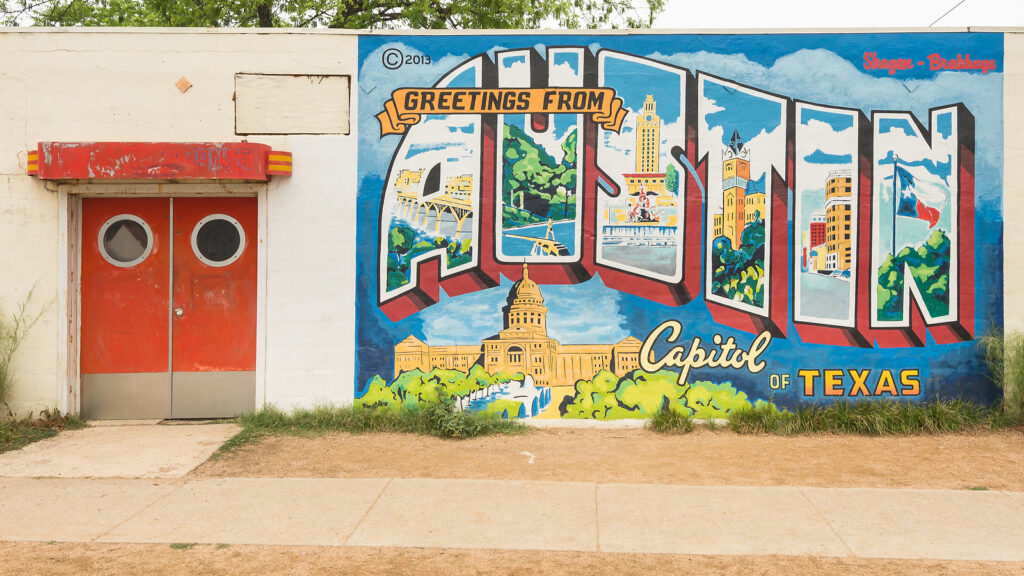 Austin ranks No. 1 on a new list of the top cities for opportunity in 2022, based on new LinkedIn data looking at hires and open jobs last year. Rounding out the top five are:
Seattle
Raleigh-Durham-Chapel Hill
Boston
San Francisco Bay Area

The newest research, known as 'Metro Opportunity Magnets' 2021 analysis, examines job opportunities in 69 leading U.S. metropolitan areas and ranked each MSA based on the average number of open jobs and the rate of hires.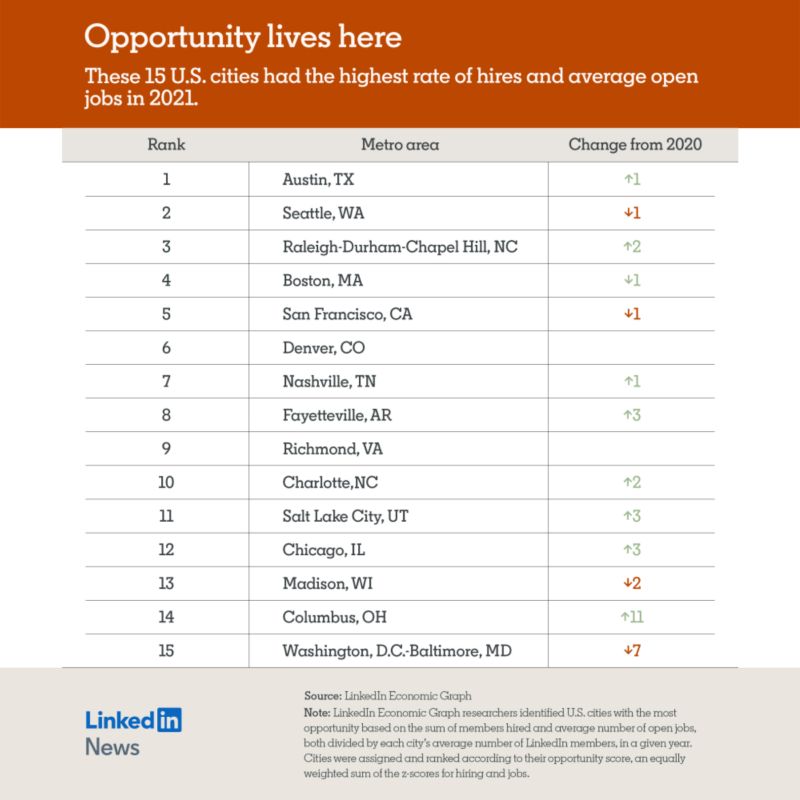 Wondering where New York City is? Wondering where your metro ranks? Read more here.