From our quasi-post-ish Omicron Covid era, a roundup of what's creative, trending, and newsy in travel and tourism, plus some silver linings in the latest American traveler sentiment findings:

SAN JUAN, P.R. — This warm color is officially cool.
Discover Puerto Rico announced a partnership with the Pantone Color Institute to create a first of its kind color inspired by the hue of Puerto Rican sunlight. The new hue,"Puerto Rico Sunshine," was developed based on the findings of Puerto Rican physicist and professor at the University of Puerto Rico Hector J. Jimenez, PhD, who calculated the color of sunbeams using various existing models of the solar radiation and the atmosphere at different moments throughout the day in several locations around the Island.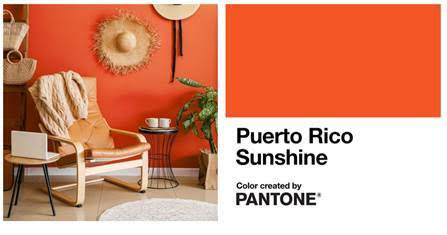 Puerto Rico Sunshine, created by Pantone, celebrates the spirited, open-hearted and passionate character of the Island in an exuberant and exotic vibrant red orange hue, infused with energizing warmth and a gregarious presence.
"Puerto Rico has so much sunshine to spare," said Leah Chandler, CMO of Discover Puerto Rico. "As the gloomy winter is upon much of the United States, we're sharing the color of our sunshine to energize and revitalize people, especially during these coldest and darkest months. We want to encourage travelers to keep Puerto Rico in their plans for 2022 as the Island's tropical charm is just a short plane ride away. While not everyone may be ready to travel at this moment, they can incorporate the Island's sunshine in their home as inspiration."
"We were very excited to create a color that brings to life the distinctive sunshine of Puerto Rico," said Laurie Pressman, Vice-President Pantone Color Institute. "Animated in style with an enticing allure, glowing sun kissed Puerto Rico Sunshine is a vivid orange hue that celebrates the warm and welcoming spirit and the joyful disposition of this splendorous natural paradise."
Bring the sunshine in. Through a partnership with ECOS Paints, the manufacturer has made odorless, non-toxic, VOC-free paint Puerto Rico Sunshine wall paint available for purchase.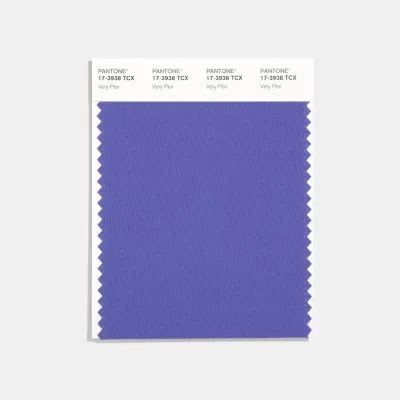 Pantone Color Institute is known for its annual selection of a color of the year; for 2022, it's the newly created PANTONE 17-3938 Very Peri.
---
SUPER BOWL LVI— Is the Super Bowl lineup of advertisers on February 13 a harbinger for kicking off a huge year in travel?
"After skipping the game last year, several travel brands are coming back to the Super Bowl as the industry continues to rebound from pandemic lows. As travel continues to rebound, some brands are using the Super Bowl to capture their piece of what is expected to be a growing pie in 2022," reports Ad Age.
Last week, Booking.com and Expedia announced plans to air 30-second spots in the Feb. 13 game and Vrbo is taking a spot in the pre-game. Turkish Airlines is the latest travel brand to commit to a Super Bowl commercial.
Clayton Reid
MMGY president of Expedia Brands told the Wall Street Journal that the Expedia commercial will suggest that experiences are superior to material goods. "The entry of travel brands into the Super Bowl is notable because the sector has recently avoided shelling out big money for in-game ads," reports Ad Age.
"'This is a sign that's travel is recovering,' said Clayton Reid, CEO of travel marketing firm MMGY Global, in a recent interview with Ad Age about travel brands betting big on the Super Bowl. He notes that the travel resurgence started in the summer of last year and that as leisure has grown, so will corporate travel this year. 'Despite omicron, 2022 is going to be huge year,' he said."
---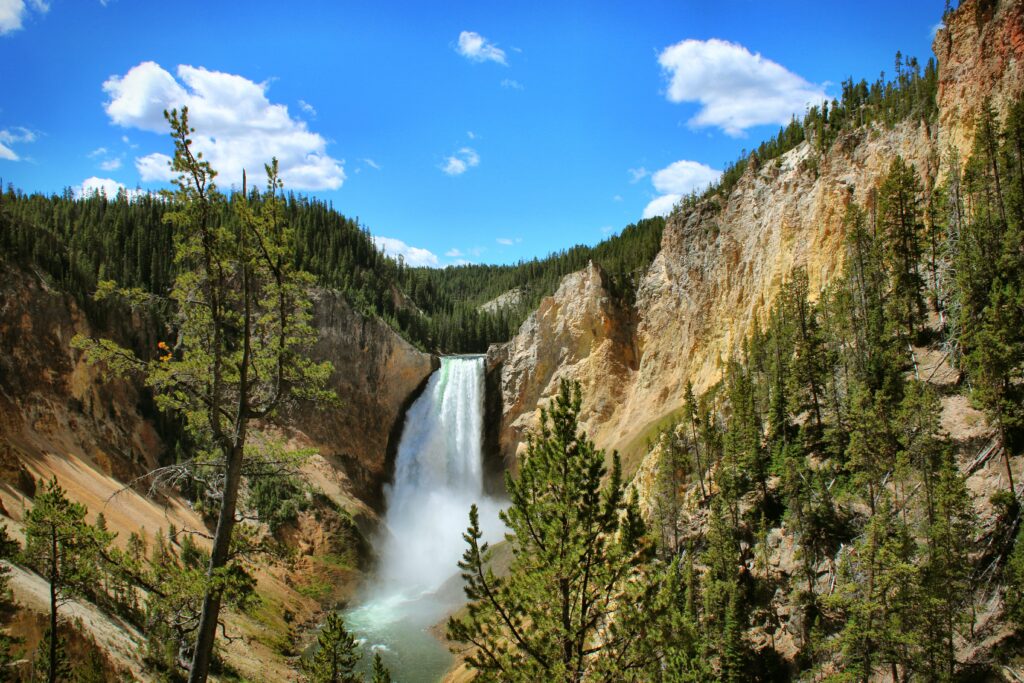 BOZEMAN, MT — Yellowstone National Park is about to turn 150 years old. President Ulysses S. Grant signed the Yellowstone National Park Protection Act on March 1, 1872, setting aside one of the world's largest nearly intact natural ecosystems for the "benefit and enjoyment of present and future generations," according to the NPS.
An array of activities are planned to honor the occasion. Due to the pandemic, park staff haven't scheduled large-scale events commemorating Yellowstone's sesquicentennial. That could change as the year progresses, the Bozeman Daily Chronicle reported.
---
NEWS:

The latest American traveler sentiment survey findings from Longwoods International display some silver linings.

Despite the Omicron surge, 25% of American Travelers still say the pandemic no longer impacts their travel decisions. American Travelers seem to be making a deliberate effort to support local businesses via their dining and shopping activities. Timely health and safety information (25%) and timely information on business operations (20%) top the list of what American Travelers find most helpful to them in shopping local.

And we are still seeing record pent up demand for travel with 91% of travelers planning to go in the next six months.
NEWS:

New & Improved Data. You wanted Overnight Stay data updated daily? Well, now you have it…for all 50 states, reports Cree Lawson, Founder & CEO, at Arrivalist. Log into the Daily Travel Index, click "Trip Type: Overnights" and see Saturday's activity today on Monday.

Since Arrivalist's data is based on location data, or the movement of computing devices (not booking or occupancy data), the company can measure all overnight stays, not just those in hotels or vacation rentals but also those staying with friends and relatives.


NEWS: A bill to extend the life of VISIT FLORIDA has breezed through the state's House Tourism, Infrastructure & Energy Subcommittee. HB 489 would give the annually renewed marketing and tourism arm five more years of runway through Oct. 1, 2028 rather than a sunset on Oct. 1, 2023 per current law.

According to data from by Florida's Office of Economic & Demographic Research, for every $1 of taxpayer money spent, $3.27 was returned.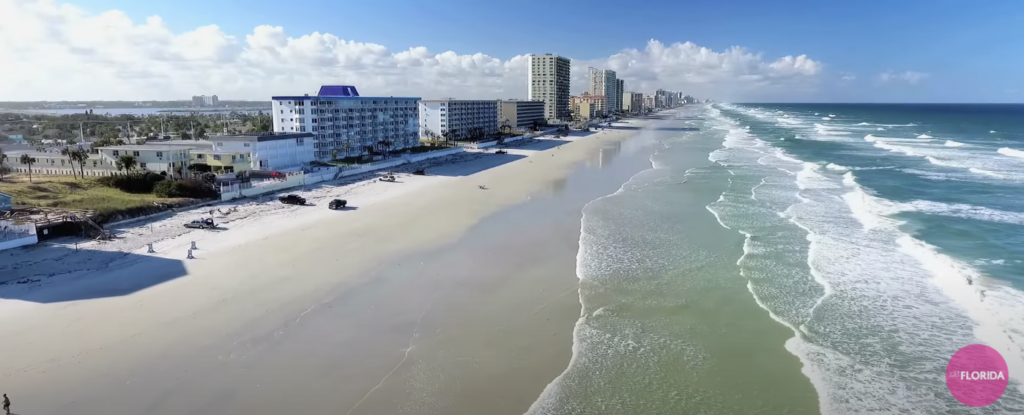 DAYTONA BEACH SHORES, FL — Daytona Beach tourism officials find themselves with $1 million in unexpected additional tourism bed-tax revenue as a result of a year of fiscal belt-tightening combined with a record-setting tourism rebound from the pandemic-plagued 2020 downturn, reports the Daytona Beach News Journal.
Halifax Area Advertising Authority board of directors, charged with implementing marketing initiatives, approved allocation of $790,000 for a marketing campaign that would be aimed at higher-income visitors with annual salaries of $150,000 and above.
In a proposal presented by The Brandon Agency, the Myrtle Beach-based firm that handles the destination's marketing, variations of that theme were offered as the foundation for the pitch to higher-income visitors as part of a $790,000 advertising campaign.
A desire was voiced to move beyond the pandemic-era "Start Your Engines" tag line. Proposed new catchphrases included "Fuel Your Soul," "Feel Your Heart Race," "Rev Up and Slow Down" and "Vacation At Any Speed."
"In addition, the board also approved allocation of $180,000 from the revenue surplus to fill four open positions at the CVB that resulted from staff cuts at the height of the pandemic. The jobs are group sales coordinator, communications specialist, marketing business development specialist and an administrative assistant," the newspaper reported.
---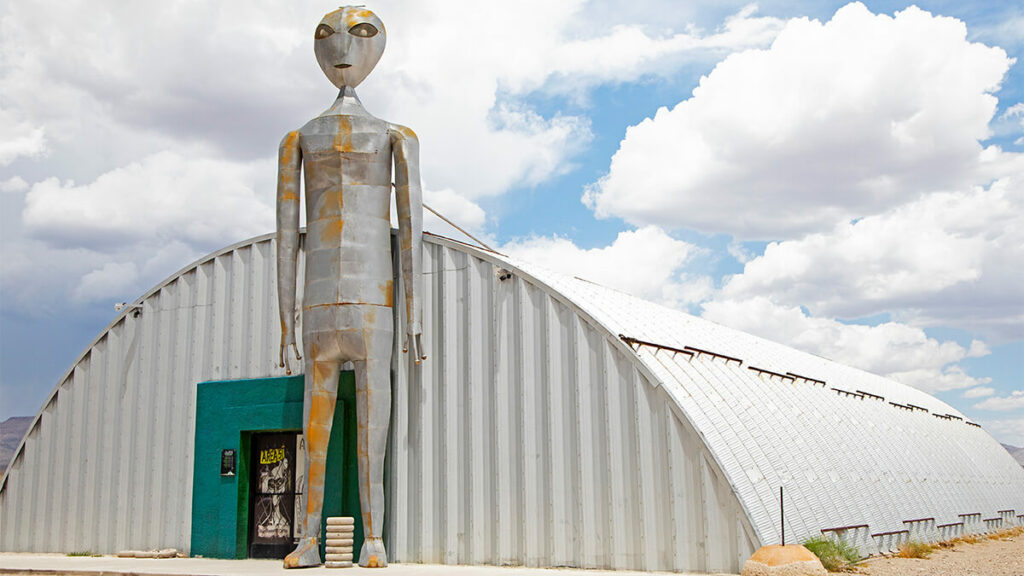 CARSON CITY, NV — Travel Nevada has released its inaugural list of the state's Seven Weirdest Wonders. Just as the Seven Wonders of the Ancient World are proof of humanity's ingenuity, and Nevada's new list proves that the Silver State is filled with abundant wacky stuff.
However, these locations aren't just fun to see and talk about – experiences like these can transform vacationers by opening their eyes to things they never imagined.
Here's one: As the gateway to the world-famous Extraterrestrial Highway, the Alien Research Center is the perfect way to start your own alien hunt. Travel Nevada says, "Extraterrestrial enthusiasts and skeptics alike won't want to miss stopping at the gift shop to stock up on various alien-related knick-knacks at this one-of-a-kind Nevada experience."
---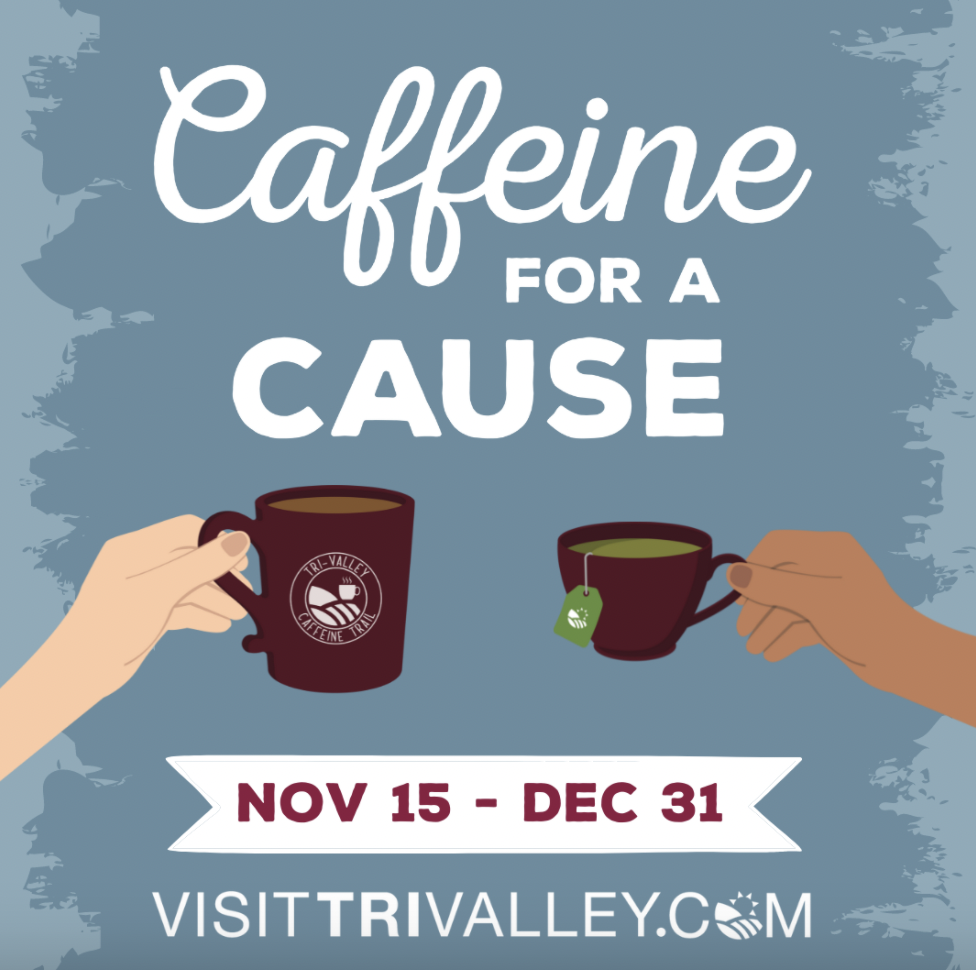 PLEASANTON, CA — Caffeine for a Cause: San Francisco Bay Area's Visit Tri-Valley created a fun adventure challenge along their Caffeine Trail to raise money and support the non-profit Culinary Angels in supplying nutritious meals to those in the region facing a serious health challenge.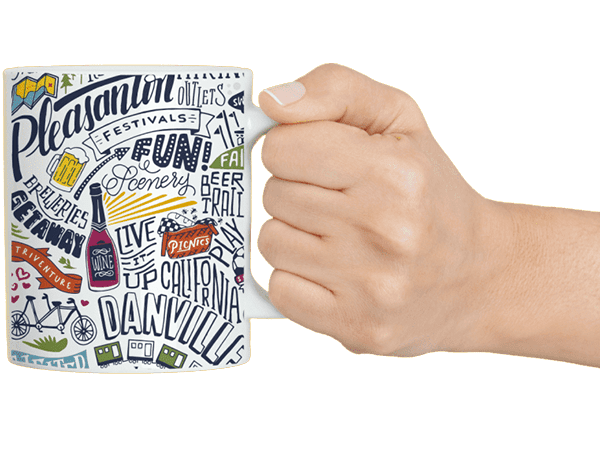 Individuals who visited five stops along the trail of local cafés, coffee houses, and tea rooms could get a limited-edition mug by snapping a pic of their craft beverage, sweet boba, steamy artisanal tea or what-have-you.
Visit Tri-Valley is donating to Culinary Angels in respect to each person successfully completing the challenge.