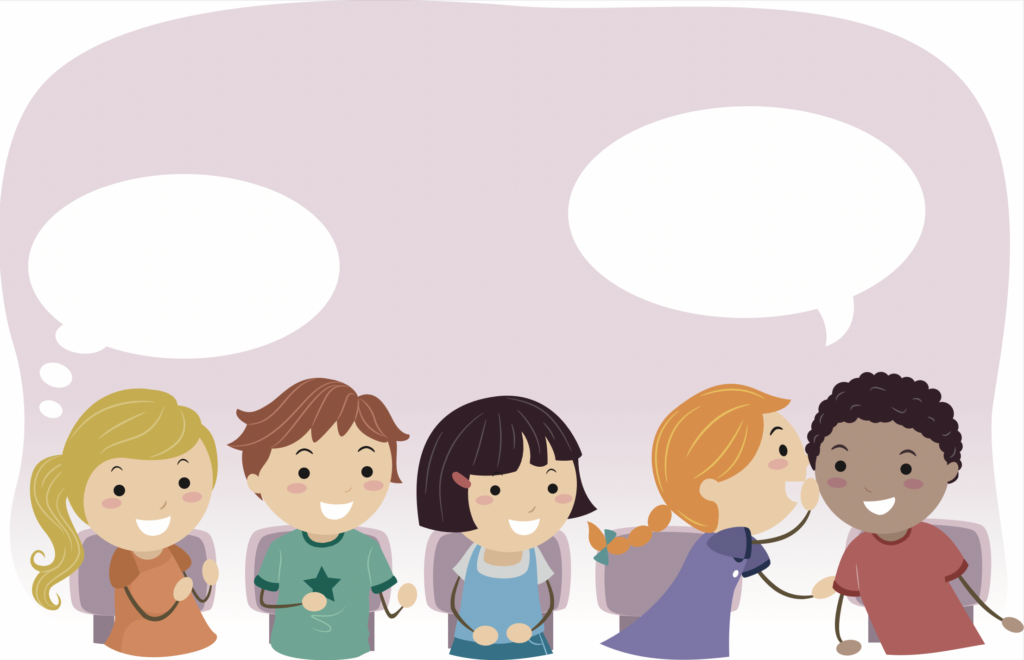 Have we got news for you! Roundup: Places; industry news; search, social media, traditional media updates; Europe happenings; plus recovery and jobs. Does your news belong here? Drop a note to [email protected].
PLACES
1. New York City — One climate change idea is to build a wall of oyster shells to fend off floods. So far, the nonprofit Billon Oyster Project has collected 1.8 million pounds of discarded oyster shells from restaurants around New York City. The goal is to establish a wall in New York Harbor to aid in rebuilding massive undersea reefs that protected the city's coastline before the region's oyster population was decimated at the turn of the 20th century.
2. Verde Valley, Ariz. — After six years of study, The US Treasury Department has named Arizona's Verde Valley an American Viticultural Area (AVA), elevating the Valley's $56 million wine industry into the official status that's granted to geographical areas within Napa Valley, Sonoma Valley and other well-known wine-producing regions.
3. Monterey Bay — Western Monarch butterflies have returned to their winter home in the eucalyptus grove at Natural Bridges State Park near Santa Cruz. And in Pacific Grove near Monterey, known as "Butterfly Town USA" because the fluttering population used to reach one million-plus, the Monarch count reached 50,000 this month following a count of zero last year.
4. Tampa — Hillsborough County, Florida closed its fiscal year by collecting $36.9 million in tourist taxes, beating the pre-pandemic 2019 record year of $35.4 million. Santiago C. Corrada, president & CEO of Visit Tampa, noted nearly 2,500 additional hotel rooms have opened in the county since 2019.
5. Nashville — Dealing with noise issues related to party buses, local news indicates that Nashville may be next on a brand refresh. "The stage appears to be set for the city's tourism leaders to embark on a long-term strategic plan," reports Axios. President & CEO of Nashville Convention & Visitors Corporation Butch Spyridon told the media outlet that music should remain the foundation of Nashville's tourism strategy from a marketing perspective, as well as the growing culinary, fashion, and arts scene.
6. Kissimmee — Peppa Pig theme park, inspired by the children's TV show, opens Feb 24, 2022, located roughly one hour from Disney World. The park will be registered as a Certified Autism Center and feature wheelchair accessible attractions.
7. Orlando — Alexa, launch Visit Orlando! Tripadvisor and Visit Orlando have partnered to create a fully immersive audio tourism experience using Amazon's Alexa voice technology.
8. Los Angeles — So long, Staples Center. Welcome, Crypto.com Arena. It's a naming rights deal for the downtown LA venue that's said to be worth more than $700 million over 20 years. The deal follows the rebranding of American Airlines Arena to FTX Arena, named after another cryptocurrency exchange.
9. Silicon Valley — At their giant spaceship-inspired Cupertino, California headquarters, Apple has pushed back their return-to-office date to February 1, 2022. Some medical experts say the decision around a mid-winter date is baffling, and suggest a spring return would be safer.

INDUSTRY NEWS
10. Victoria, BC — Destination Greater Victoria is moving the office to realize a savings of $1.2 million in overhead for the lease term and rightsizing into a leaner, carbon efficient, purpose-built for hybrid work environment.
11. Mississippi —Lou Hammond Group has been selected by the State of Mississippi as public relations agency of record for tourism. Founded in 1984, LHG represents premium travel and hospitality brands, headquartered in New York with offices in Charleston, Denver, Houston, Atlanta, Los Angeles, Miami and Tampa.
12. Las Vegas — The Wedding Capital of the World has a new wedding campaign, "Forever Happens Here." The city will mark the five-millionth wedding license next year, to include giveaways and activations. The campaign is a partnership between the Clark County Clerk, Las Vegas Convention & Visitors Authority and the Las Vegas Wedding Chamber of Commerce. VisitLasVegas.com/weddings.
13. Carlsbad — The Southern California destination has chosen 62ABOVE, a creative digital branding agency out of San Diego, as their new agency for the Visit Carlsbad spring campaign.
14. American Airlines + JetBlue — The two carriers have a partnership called Northeast Alliance to better compete against Delta and United, two of the dominant airlines in this hotly contested region. Passengers get reciprocal elite perks: check-in, boarding, and baggage benefits plus an inter-terminal bus service at JFK. Note: In September, the Department of Justice filed an anti-trust challenge.
15. Marriott International — In response to a Pennsylvania Consumer Protection law suit, the world's largest hotel group has moved to include resort fees in the room rate, providing transparency by displaying all additional fees on the first page of its booking site. Marriott has nine months to implement the agreed-upon changes, which will be effective nationwide.
16. MGM Resorts — If these walls could talk…With an assist from auctioneers at Sotheby's, the hotel group raised $109 million by selling off 11 works of art by Pablo Picasso in 45 minutes. The paintings had been on display at Bellagio's Picasso restaurant where they were acquired in 2000 as part of the Mirage purchase from Steve Wynn.

EUROPE
As a new Coronavirus wave sweeps across Europe, rises in infections are prompting governments to cut off tourism and tighten restrictions.
17. Austria — On Nov. 22, 2021, Austria re-entered a full 20-day lockdown closing closing hotels, restaurants, sights, and attractions for all visitors and residents regardless of vaccination status. Around 65% of the country's population is vaccinated; from Feb. 1, 2022, vaccines become mandatory. Slovakia has just followed in lockdown.
18. Germany, the Netherlands and Belgium — These countries have enacted partial lockdowns and other safety measures in response to rapidly rising Covid infections. Germany has indicated it may follow Austria's lead.
19. Portugal — As more people work from home, an emphasis on work-life balance bans bosses from texting staff after hours, facing fines for doing so in companies of more than 10 employees. Also, parents will be allowed to work at home indefinitely without seeking prior approval from their employers up until their child turns eight.

MEDIA, SOCIAL MEDIA, SEARCH
20. Meredith — Dotdash, a New York media company, is buying Meredith, the publisher that owns magazine titles including People, Martha Stewart, Southern Living, Better Homes & Gardens, for $2.7 billion. The new company will be known as Dotdash Meredith.
21. "Industry Insider" — A newly revamped weekly newsletter from U.S. Travel Association will cover legislative matters, forecasts, relief resources, Coronavirus updates.
22. Instagram — Adam Mosseri, Head of Instagram, explains that you can 'rage shake' your phone to report an Instagram problem. a new feature (copied from Snapchat) that lets users shake their phones while the app is open to prompt a pop-up screen that asks, "Did something go wrong?"  
More Instagram — The platform is shutting down Threads, its standalone DM service, at year-end. The move is aimed at consolidating Meta's messaging platforms, including Messenger and WhatsApp. Instagram is launching a new subscription to support creators. "Exclusive Stories," will be available only to those who pay for them.
23. Twitter — This year, Twitter announced a similar feature called Super Follow, which lets creators offer exclusive content to subscribers. Other platforms like TikTok, Snapchat, Pinterest, and YouTube have been working on subscriptions.
24. Snapchat — New products: Layers allows Snapchat users to add data to their maps. Explore lets them see public photos and videos at locations, submitted by other Snapchat users. Snap Map shows people where their connections are located. With Memories, users can view their past Snapchats posted from particular locations.
25. Google — John Mueller, Senior Webmaster Trends Analyst, has confirmed that using bold fonts for important pieces of text in a paragraph can add value to content by improving the SEO and make the webpage content easier for Google to understand. Tip: It's worthless to bold the whole page.
26. YouTube — The platform is removing thumbs down "dislike" counts from public view which it says will diminish the button's negative impact on content creators. The number of "dislikes" on a video will only be visible to its creator, in this move that's drawing mixed reactions.
27. Facebook — Oops, Meta. Anyway, this is their first ad. Anyone who gets it should please, please explain.
RECOVERY & JOBS
28. Survey — The 50th wave of Longwood International's pandemic-era surveys indicates a new travel consideration for families. "The battle between the coronavirus and vaccinations is constantly evolving, with the latest wrinkle being the vaccination status of children," said Amir Eylon, president & CEO. Visit longwoods-intl.com/covid-19.
29. Restaurants — "Eating out" has taken on a new meaning. The National Restaurant Association is urging The U.S. Conference of Mayors to support outdoor dining and to speed up the permit process for restaurant owners. Recent studies show that indoor dining has dropped 78% due to the Delta variant.
30. Canada — The Canadian government moves to no longer require proof of a negative COVID-19 test for its residents before crossing back into Canada after short stays of 72 hours or less. Although the U.S. opened its border to Canadian travelers on Nov. 8, the requirement of a negative test to return was a roadblock to fully open borders.
31. Forecasts — U.S. Travel Association and Tourism Economics released a biannual forecast showing uneven recovery. It projects that domestic leisure travel will drive recovery in the near term, surpassing pre-pandemic levels in 2022. Domestic business travel spending is expected to reach 76% of 2019 levels in 2022 with full recovery not before 2024. International inbound travel spending is forecast to reach 72% of 2019 levels in 2022 with full recovery by 2025. For the press release, click here and to view U.S. Travel's forecast table, click here.
32. Jobs — While the leisure & hospitality industry has added 2.4 million jobs through the first 10 months of 2021, this continues to be the worst performing major sector since the onset of the pandemic.
###
Sharing is Caring — See The Travel Vertical every week for people updates and curated job openings. Please share widely and send us your updates and opportunities so we can all get this industry on the road to recovery ASAP.