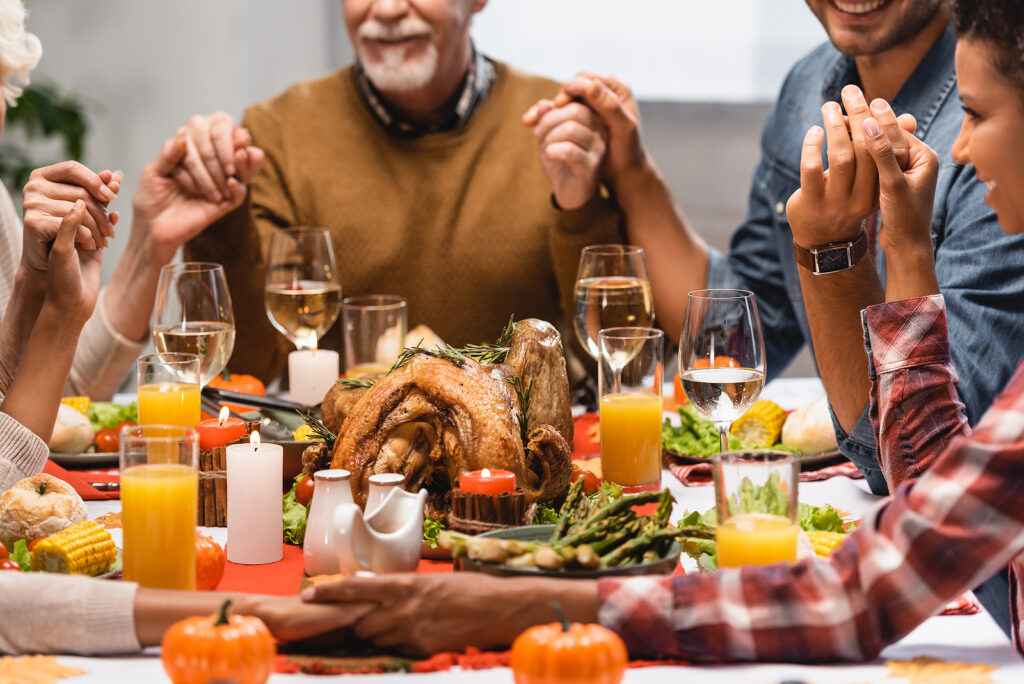 Encouraging and improving news for the upcoming holiday season as 70% of respondents in the latest survey say they will be visiting friends and family. Also, almost one in three American travelers now say that Covid-19 is not influencing their travel plans. — Longwoods International
About 84% of American travelers currently have trip plans, with 53.0% traveling at least once in the next three months. Business and convention/group meetings travel is rebounding, with 15.5% reporting upcoming overnight business travel this quarter. — Destination Analysts
Sooo, in a word…jobs. Let's get this great industry going again!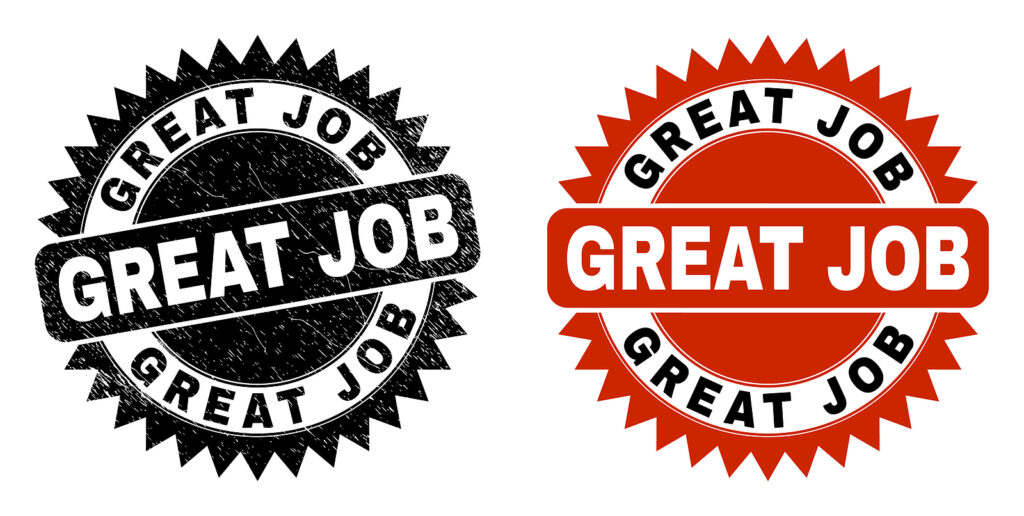 Executive Director AND Director of Communications & Engagement AND Director of Sales — Coastal Mississippi, Biloxi
CEO / Executive Vice President — Visit Santa Cruz, CA
President & CEO — Visit Fort Wayne, IN
Executive Vice President & General Manager — Allen County War Memorial Coliseum, Fort Wayne, IN
President & CEO — Evansville Convention and Visitors Bureau, Inc., (Visit Evansville), IN
CEO — North Lake Tahoe Resort Association, CA
Executive Director — Visit Dana Point, CA
Executive Director — Petoskey Area Visitors Bureau, MI
Executive Director — Sabine Parish Tourist & Recreation Commission (Toledo Bend Lake Country), Many, LA
Chief Diversity Officer — Destinations International, Wash. D.C.
Chief Marketing Officer — Santa Monica Tourism, CA
Senior Vice President Convention Sales — Greater Miami Convention & Visitors Bureau
Vice President, Communications & Marketing — Visit Savannah, GA
Vice President Marketing Communications — Destination Greater Victoria, B.C.
Vice President of Marketing & Communications — Visit Milwaukee, WI
Vice President of Engagement & Inclusion — Experience Grand Rapids, MI
Vice President Tourism — Visit Denver, CO
Vice President of Destination Sales — Washington County Visitors Association, Beaverton, OR
Vice President of Sales — Destination Niagara USA, NY
Vice President of Information Technology AND Senior Director of Marketing Analytics AND Director of Public Relations AND Senior Graphic & Motion Designer — Las Vegas Convention and Visitors Authority
Manager-Digital Campaigns AND Specialist, Marketing AND Content Creator AND Manager Human Resources — Discover The Palm Beaches, FL
Director of Marketing Strategy and Research — State of Vermont Department of Tourism & Marketing
Director of Marketing & Communications AND International Promotions Manager AND Marketing Manager Programs & Promotions AND Digital Marketing Manager — Colorado Office of Economic Development & International Trade
Director of Marketing — Little Rock Convention & Visitors Bureau, AR
Director of Marketing AND Marketing Coordinator — Visit Seattle
Director of Tourism Marketing — Visit North Carolina
Director of Community Engagement & Advocacy AND HR Manager AND Office Manager — Visit SLO CAL, San Luis Obispo, CA
Director of Sustainable Tourism — Park City Chamber/CVB, UT
Director of Research & Market Intelligence — Visit Albuquerque, NM
Director of Convention Sales AND Digital Marketing Manager AND Media Relations Manager AND Convention Sales Assistant — Destination DC
Director of National Association Sales — Visit Buffalo Niagara, USA, NY
Director of Convention Sales — Travel Portland, OR
Director of Convention Sales — Visit Fayetteville, NC
Convention Sales Director — Visit Knoxville, TN
Director of Sales — Visit Oakland, CA
Director Convention Development — Visit El Paso, TX
Director of Sports & Tourism Development AND Event Services & Administrative Coordinator — Visit Stockton, CA

Director of Sales AND Convention Sales Manager — Silicon Valley / San Mateo County CVB, CA
Director of Marketing & Communications — Visit Annapolis & Anne Arundel County, MD
Director of Marketing & Sales — Lake Erie Shores & Islands, Sandusky, OH
Manager-Destination Services AND Manager-Payroll AND Coordinator-Global Communications — Los Angeles Tourism & Convention Board
Marketing Manager — Visit Tucson, AZ
Digital Strategy Manager — Visit Mesa, AZ
Content & Social Media Manager — Sonoma County Tourism, CA
Content Marketing Manager — Greater Raleigh Convention and Visitors Bureau (Visit Raleigh), NC
Content Manager AND Public Relations Manager — Washington Tourism Alliance, Seattle
Business Analyst — Visit Grand Junction, CO

Associate Director of Events — Visit San Jose, CA
Director Tacoma Venues & Events — City of Tacoma, WA
Catering & Sales Director — Valdosta-Lowndes Co. Conference Center & Tourism Authority, GA
Social Media Specialist — Wisconsin Department of Tourism
Senior Convention Service Manager — Visit Austin, TX
National Accounts Executive — Visit Houston, TX
National Accounts Manager-Sports Tourism — Visit Jacksonville, FL
Website Manager AND Convention Sales Coordinator — Visit Wichita, KS
Marketing Communications Coordinator — Seattle Southside Regional Tourism Authority, WA
Festivals & Events Manager — Visit Jefferson Parish, LA
Sports Marketing Manager — Fox Cities Convention & Visitors Bureau, Appleton, WI
Guest Experience Specialist — Visit Napa Valley, CA

Regional Marketing Manager Americas AND Digital Campaign Manager — Tourism New Zealand, Santa Monica, CA
Account Executive-Tourism & Travel — MMGY Global, Greater Los Angeles
Senior Account Executive-Travel PR — MMGY NJF, NYC
Digital Media Specialist AND Digital Media Analyst — Madden Media
Product Designer — Bandwango, remote
Data Advisor — Zartico, Florida
Destination Manager — Expedia Group, NYC
Director, Client Services — Longwoods International, Columbus, OH or remote
Director of Digital Marketing — Arival, CO
Creative Director, LATAM — Kayak, Miami
Digital Media Strategist — Amadeus, IL
National Assistant Director of Tourism — City Experiences (Hornblower Group), Chicago
Marketing Manager — Solitude Mountain Resort, UT
Director of Marketing & Communications — American Repertory Theater at Harvard, Cambridge, MA
Senior Manager-Tourism, Partner & Brand Marketing — Whitney Museum of American Art, NYC
Vie President Marketing-North America — Ticketmaster, Los Angeles
Influencer & Partnerships Marketing Manager — LinkedIn, NYC
Paradise Advertising & Marketing Inc, St. Pete, Jacksonville, Naples, or remote U.S.
– Digital Project Manager
– Director, Social Media
– Account Director, Client Services
– Director, Public Relations
– Social Media Specialist
– Project Manager, Account Services
– Media Planner
– Paid Social Media Campaign Manager
– Copywriter (FTE or full-time freelancer)
– Senior Art Director/Designer (FTE or full-time freelancer)