Calling all #tourism #marketing #rockstars!
eTourism Summit's 2022 Emerging Tourism Stars nominations are now open.
The 2nd Annual Emerging Tourism Stars in partnership with MMGY Global recognizes astute individuals in the eTourism Community of digital travel and tourism professionals.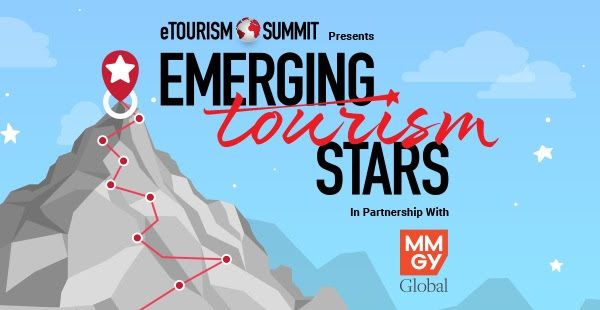 ABOUT EMERGING TOURISM STARS

Are you impressed by an up-and-coming colleague? Do you know someone who is new to the industry and deserves a shout-out for their enthusiasm and creativity? Perhaps there's a social media manager who kills it day-in and day-out. Or maybe it's a tourism partner who always has a fresh, new idea…Or, maybe it's you!   
Click here to nominate your star so they can be recognized! 
BENEFITS FOR EMERGING TOURISM STARS

– Winners will be directly connected with a travel and tourism leader as a mentor
– Winners receive a scholarship to attend eTourism Summit on June 6-8, 2022 in Orlando, FL ($1495 value)
– Winners are recognized at eTourism Summit 2022 where they share personal stories during a panel conversation moderated by presenting sponsor MMGY Global
– Each winner is featured in a personal profile article in The Travel Vertical and the eTourism Summit magazine/directory
– Opportunity to fill the eTS Emerging Tourism Star Advisory Board Seat (annual appointment)
REQUIREMENTS / QUALIFICATIONS

– Must be up-and-coming or new to the role (no age limits)
– Must be employed by a DMO, CVB, or attraction.
– Nominate yourself? Absolutely. Nominate more than one person? Sure!
– Submission form must be completed by March 1.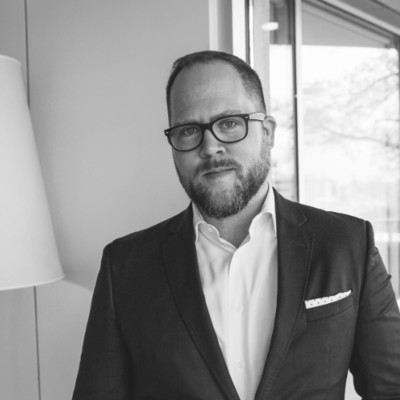 We talked to Justin Farmer, Senior Vice President Business Strategy at MMGY Global, about what makes certain applications stand out in the judging process.
"I can tell you that when we decided to partner on the inaugural program in 2021, it was all about recognizing the next wave of leadership. We are looking for individuals with a strong commitment to their organization, community, and the tourism industry on a wider scale.
We all see lots of award shows and recognition programs. However, we aim to ensure this one is not the run-of-the-mill by representing a broader swathe of fresh-thinking tourism folks of all ages and in all positions from destinations of different sizes and diverse locations across the country.
At MMGY Global, we have five core values that guide us and the programs we support.
Inclusive
Empowering
Curious
Creative
Transformative
We are looking for up-and-coming individuals through the Emerging Tourism Stars that represent and celebrate each of these values."
On December 15, Justin Farmer will interview six Emerging Tourism Stars 2021 in a webinar. You're invited to hear more about what these winners are thinking, where they see themselves in the next five years, what the award means to their personal career development, plus more insights. Registration details to follow.