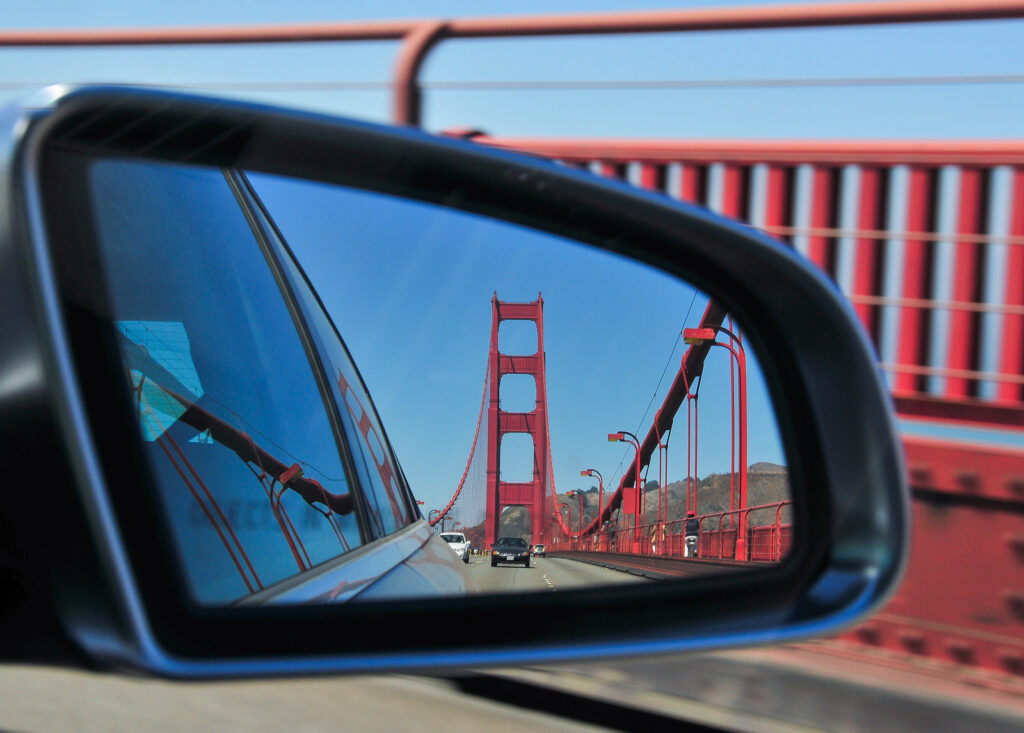 Are we getting closer to the time when the tourism industry can put Covid in the rear view mirror?
Road trip activity is surging ahead in October, reaching 5.7% above 2019 levels and a big jump of 21% over the same period last year, the Arrivalist Daily Travel Index shows. What's more, the back-to-school period before the holidays is traditionally slower.
Cree Lawson, Founder & CEO, says this begs two questions: "Is travel caught up? Or surging ahead?"
---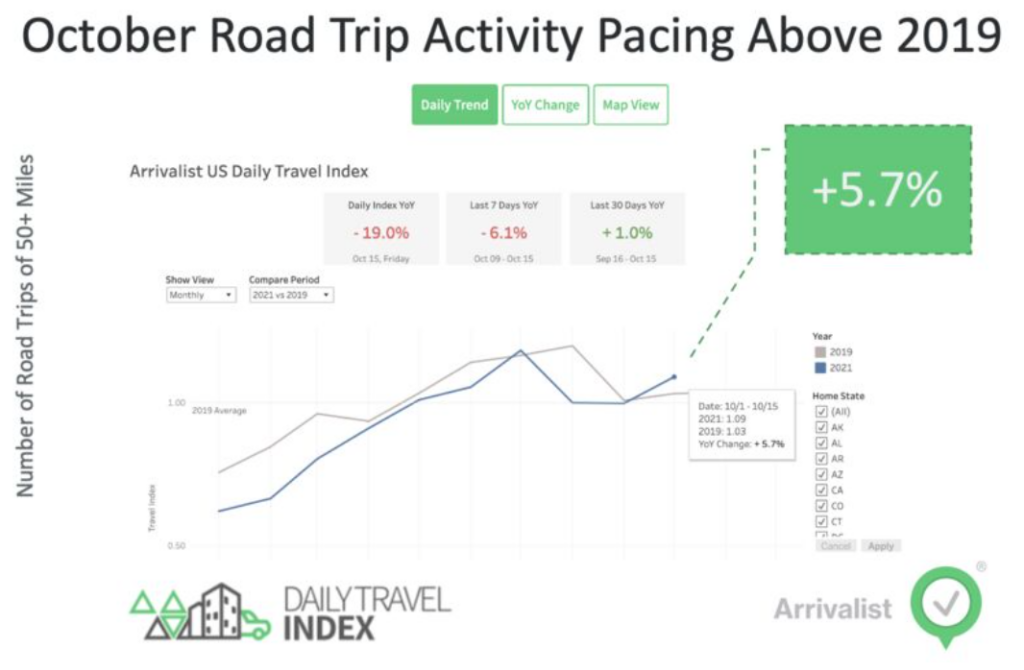 Did you know? Arrivalist's Daily Travel Index measures consumer road trips of 50 miles or more in all 50 U.S. states. The data is drawn from a panel of GPS signals representing road trips taken by car.
---
---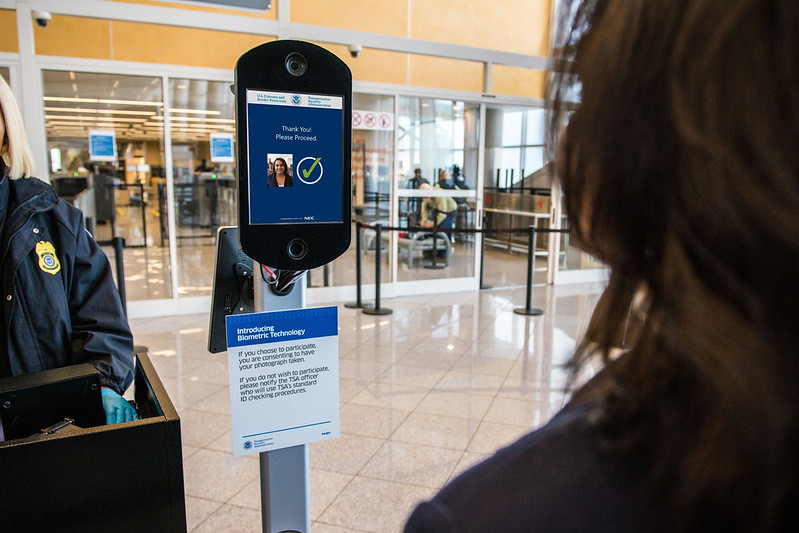 In the first 15 days of October 2021, when there was one Monday holiday, TSA traveler throughput at all U.S. checkpoints (primarily airports) surpassed 2 million passengers on eight separate days. In the first 15 days of September 2021, when there was one Monday holiday, there were just two days that passenger traffic reached 2 million.
---
What are American travelers thinking, saying, feeling?
The experts report on very recent key findings via surveys:
"As the delta variant recedes, traveler confidence is improving." — Longwoods International
58% now support welcoming visitors back into their communities, a gain of ten points in just two weeks
67% now feel safe travelling outside their communities, also up ten points in two weeks
70% now feel safe shopping and dining locally, up 12 points in two weeks

"This welcome rebound is just in time, making the outlook for the holiday travel season a pretty bright one." — Destination Analysts
28% feel that the U.S. has a significant degree of normalcy, up from 24.7% the week of October 4
75.7% have strong feelings of excitement about travel, up from 64.4% the week of October
44.9% have at least tentative plans to hit the road this season, up 17 percentage points from 2020