CRANT Conversation Research: Top DMO Leaders
What are DMO leaders talking about? Who is talking and are we listening? With help from CRANT, a creative machine learning company, we decided to "listen in" using artificial intelligence to identify the most relevant topics in their online conversations.
The objective? Reveal the most engaging people, topics (known as "territories"), key words and phrases and to possibly discover some surprising misses as well.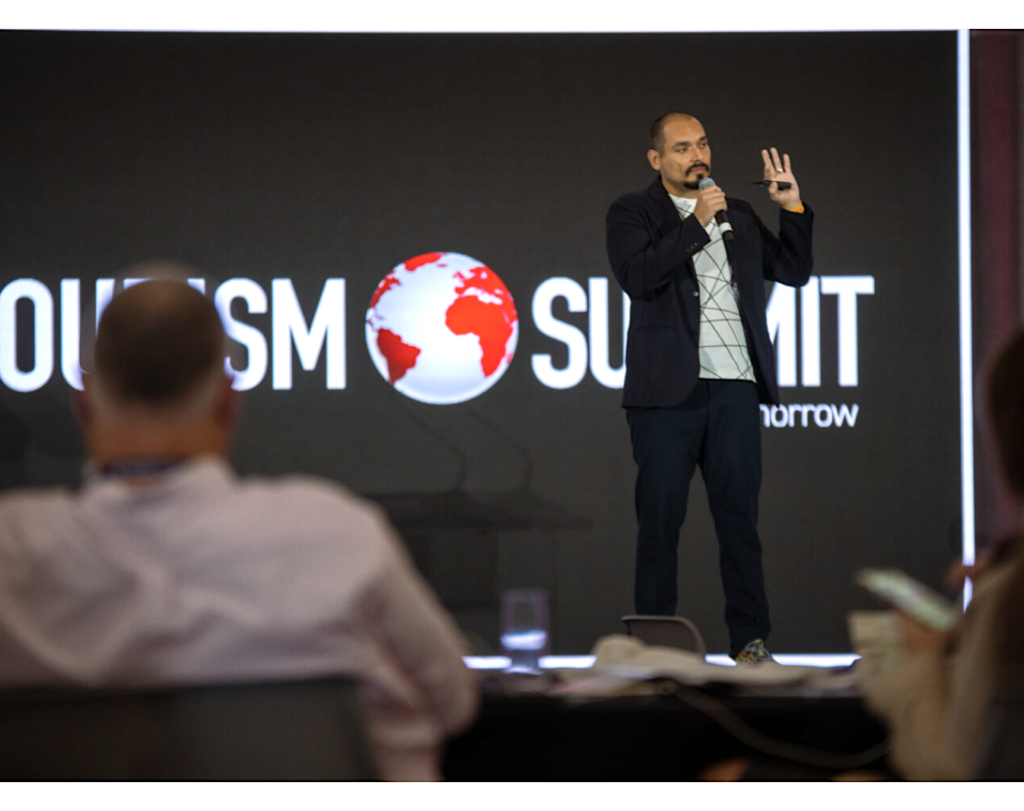 On Day Two at eTourism Summit, delegates were treated to a live presentation by Alvaro Melendez, CRANT Co-founder & CEO, who shared the results in the first wave of this research using AI. As word spread about the top 10 most engaging DMO tourism leaders, LinkedIn lit up.
About the Study:
Alvaro says, "We embarked on an exciting journey to explore and identify what the top leaders in DMOs were discussing and which themes were driving the highest engagement with their audiences. Why now? Well, it has been a very atypical year especially in tourism, I think you all know why."
---
Here's a screen shot from the initial top 10 leaderboard, May 2020 through April 2021 only. Keep reading to see how the leaderboard changes in the engagement update of 1,692 posts analyzed through September 2021. You can see trends and filter topics by leader, click through individually ranked posts to toggle on people, topics, and months as well.
CRANT explains how it's done and has now updated the findings through September 2021 to share with our readers.
About the Methodology:
CRANT explains, "We analyzed every post and comment from May 2020 and until September 2021 from a predefined set of 50 leaders in tourism, on that big body of text we ran an LDA (Latent Dirichlet Allocation) model to identify the most relevant territories.
Having defined the territories, we analyzed the data for engagement in each territory and visualized it all in an easy-to-read Dashboard. This allows us to know which leaders are driving the conversation in each territory, how each territory grows or declines month by month, and well…lots of interesting additional stuff, but please go and explore for yourself."
The Dashboard FREE:
Here is the link to the CRANT Tourism Top Leaders Dashboard.

About CRANT:
CRANT is a creative machine learning company, since its founding in 2020 it has quickly become one of the most innovative and versatile companies in data-driven marketing today. It has helped Fortune 500 companies like CVS Health, Burger King, AB Inbev, and many more to improve their brand performance by using machine learning to make branding trackable and actionable. CRANT specializes in three lines of service, digital transformation programs, products for brand intelligence, and tailored data science solutions.