Fifty percent of all hospitality workers won't return to their old jobs, and one-third won't return to the industry under any circumstances, according to Bloomberg's reporting on a Joblist poll of 13,000 former hospitality workers.
"If this plays out," writes Tom Foley, SVP Business Process and Analytics at Inntopia, "the industry will need to find ways to overcome these objections to make sure they have the resources to meet sharply increasing demand. Failure to do so may require either compromising volume to maintain a quality product, or quality to sustain volume. Tricky…"
Has the pandemic changed hotel guest service standards forever? At the very least, we're experiencing sea changes in the hotel world.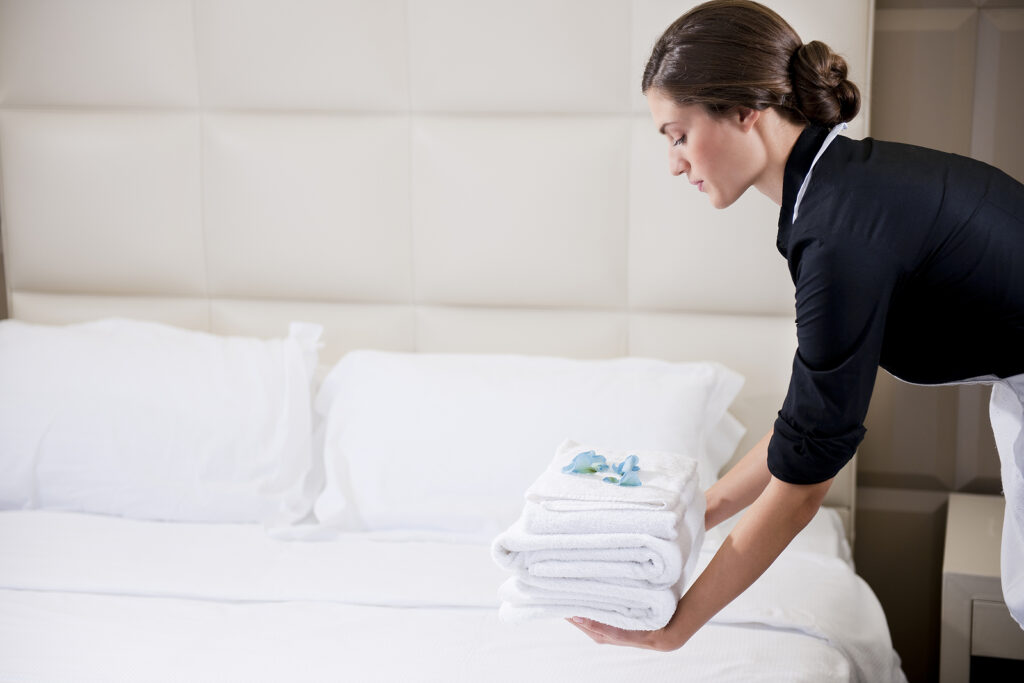 Hilton's newest policy at its non-luxury U.S. properties went into effect last week. That is, daily housekeeping in guest rooms is now available upon request. Many hotel brands outside of the luxury, five-star market are shifting toward flexible housekeeping standards. The opt-in model is driven by guests preferences during the pandemic as well as the lack of workers. More than 118,000 hotel job openings were listed on Indeed.com recently.
Compiled by USA Today, housekeeping policies at some of the top U.S. hotel brands:
Hilton
Daily housekeeping at U.S. properties is available upon request.
Guest rooms will automatically receive a full cleaning on the fifth day of an extended stay.
Guests at Waldorf Astoria, Conrad and LXR properties will automatically receive daily housekeeping.
Marriott International Inc.
Guests can choose their preferred housekeeping service frequency.
Guests at luxury hotels will receive daily housekeeping unless otherwise directed by the guest.
Wyndham Hotels & Resorts Inc.
Housekeeping services in guest rooms are "kept to a minimum unless otherwise requested," according to the company's website.
Extended Stay America
Housekeeping services are scheduled based on the number of nights booked, according to the company's website. For stays under one week, fresh towels and linens are available upon request. One full-service housekeeping is provided each week for those staying eight nights or longer.