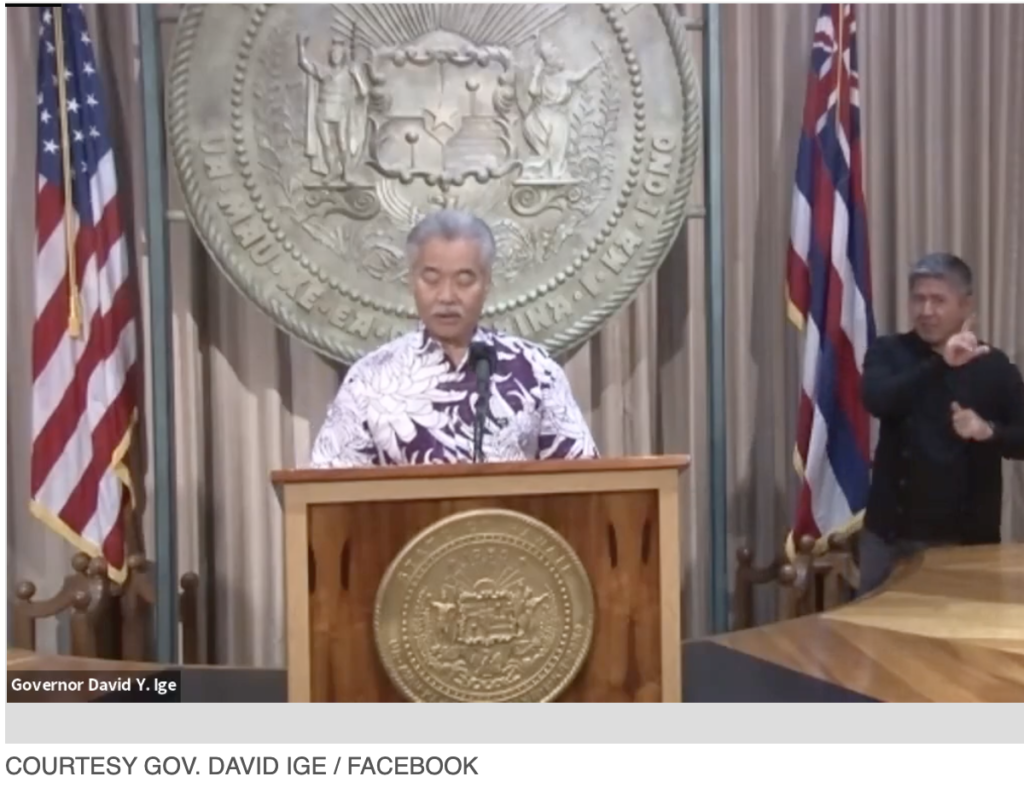 Hawaii Gov. David Ige has made his long-awaited announcement, signaling that he intends to veto House Bill 862, which would make significant changes to the Hawaii Tourism Authority.
The governor said he was concerned that the "funding and functional changes" in House Bill 862 would "severely damage HTA's shift to destination management."
The changes outlined in HB 862 removed the dedicated transient accommodations tax funding that HTA has had since its founding, replacing the DMO's $79 million annual TAT distribution with $60 million in funding from this year's American Rescue Plan Act. The bill eliminates HTA's procurement exemption, a move that would have required HTA to get state approval for all future contracts and purchases. If Ige does veto the measure, counties would continue to receive their portions of the $103 million TAT.
"We do need to find a way to mitigate the impact of visitors on our islands," said Ige. "(But) this bill will make it impossible for HTA to strike a balance." The governor has until July 6 to make the veto final. (Source: Star-Advertiser)
---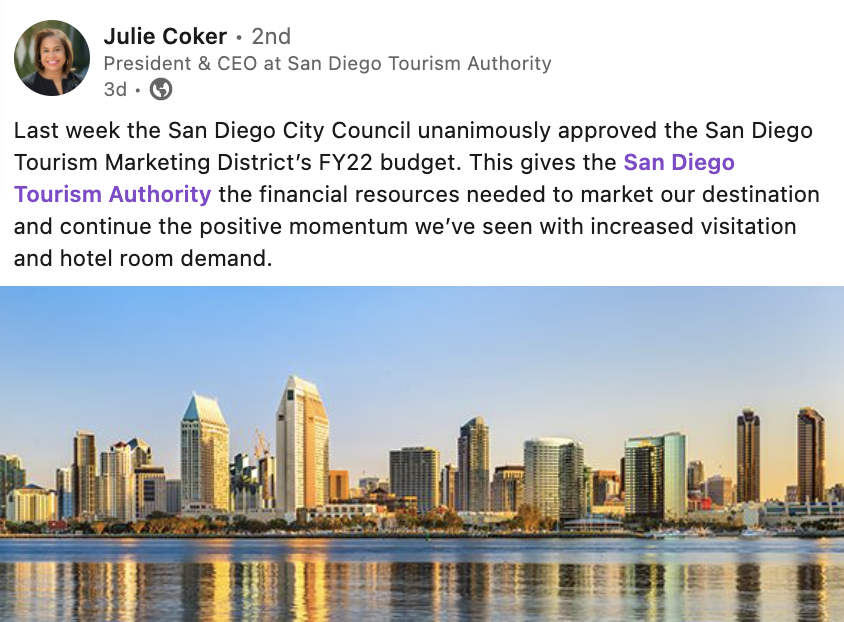 ---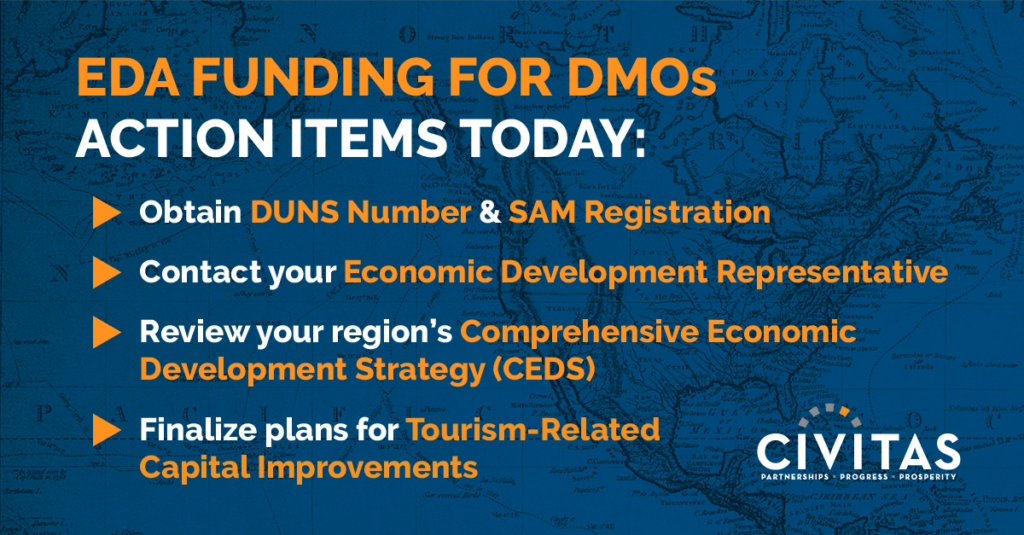 John Lambeth, president & CEO, Civitas Advisors, provides advice in this blog post, "EDA Funding for DMOs — Action Items Today."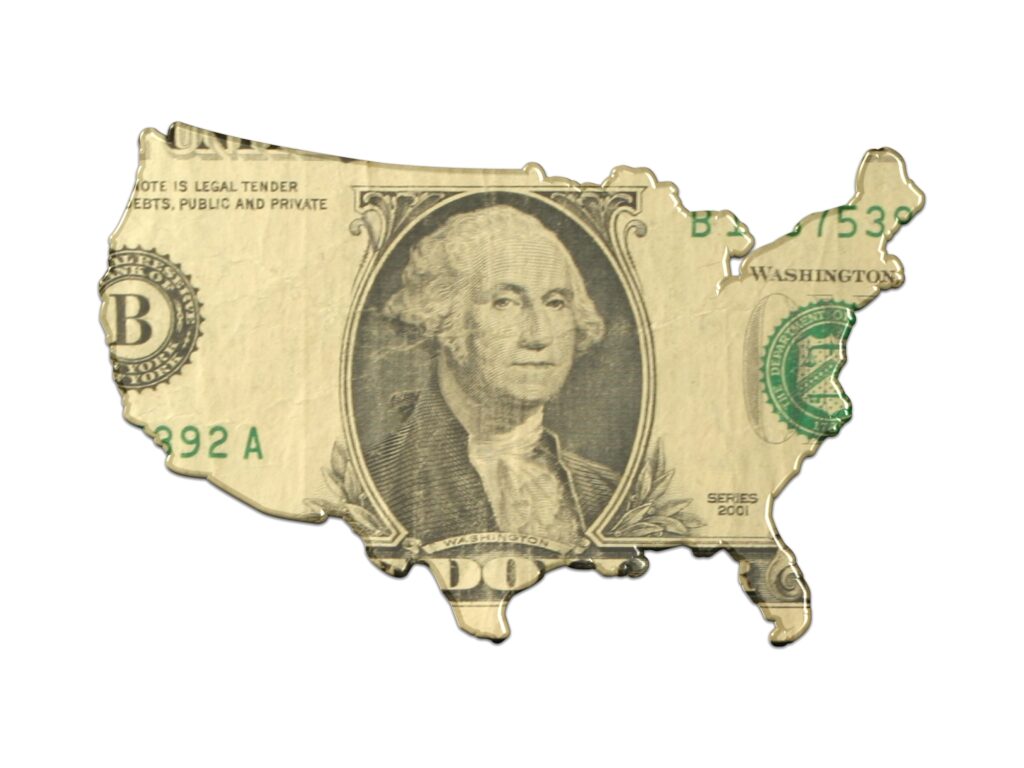 ---
Dollars & Destinations
---
Louisiana Passes Tourism Recovery & Improvement Districts
Louisiana Gov. Edwards signed legislation that provides for the creation of tourism recovery and improvement districts. The governor also promised $60M in tourism promotion grants to local tourism bureaus to enhance the industry's recovery efforts.
Virginia Establishes Tourism Improvement Districts
State Tourism Improvement District legislation to enable the commonwealth to form TIDs was passed by the Virginia Legislature in March and signed into law by Gov. Ralph Northam. It will take effect in July.
$140M Invested in Wisconsin
Gov. Tony Evers announced $140+ million in grants to businesses and organizations that play an integral role in Wisconsin's tourism and entertainment industries.
$75 million for lodging grants;
$11.25 million for movie theaters;
$12 million for live event small businesses;
$2.8 million for minor league sports teams;
$10 million for live venues;
$15 million for destination marketing organizations;
$8 million for summer camps;
$1 million for the Wisconsin Historical Society to assist in reopening historical sites; and
$7.5 million to increase marketing support for Wisconsin's tourism industry.
Concerns About Cuts in Louisville, KY
$5.4 million was cut from a federal stimulus spending plan earmarked for Louisville Tourism as part of Mayor Greg Fischer's proposal for $38 million of the city's $388 million in American Rescue Plan Act funds.
The Metro Council budget committee also cut $500,000 for downtown events and reduced funding for downtown ambassadors from $3.4 million to $1 million. Pres. & CEO Karen Williams, Louisville Tourism, said, "We have 60,000 jobs in the tourism industry and unfortunately, during this time when our budgets went so slim, 75% of these people were furloughed. We need heads in beds to get these people back to work." (Source: WLKY-TV)
Allocations in Asheville
In Asheville, North Carolina, the Buncombe County Tourism Authority projects tax revenue this fiscal year will surpass 2019 totals. Occupancy tax on vacation rentals as well as hotels, produced $25 million. However in Asheville, the county seat, short term rentals under 30 days are not allowed. Legislators are discussing shifting money from tourist advertising to services for residents, where reporting indicates, "Local advocates have long called for using some of the $25 million annual tax for services such as sidewalks or other direct public benefits. They said reducing marketing would also help lessen what has become an overwhelming amount of tourism." (Source: Citizen-Times and Explore Asheville)
Cleveland is Starry-Eyed
Cleveland wants to create a new Division of Special Events, Filming and Tourism for attracting big events and major film productions to the city following the passage of an emergency ordinance in favor.
The division would allow the city to support partners like the Greater Cleveland Film Commission and Destination Cleveland in drawing major events and productions. A major initiative would be to create and launch a web-based platform that allows event organizers and film producers to apply for permits online. (Source: Ideastream)
Baltimore Tourism Improvement District
Baltimore's spending board approved the budget for the plan which will distribute $3.44 million of the $3.5 million budget to the city's quasi-public tourism arm, Visit Baltimore, to be used for marketing, advertising, sales and destination development programs and operations support. The funds are in addition to Visit Baltimore's existing budget, a sizable portion of which comes from the city's 9.5% hotel tax. (Source: Travel Smart News and Baltimore Business Journal)
U.S. Dept. of Commerce Investing $750M
Watch for an announcement, Sec'y. Gina Raimondo told a virtual forum conducted by the American Hotel & Lodging Association. The marketing campaign is set to begin August 1 to enforce the message that the U.S. is ready for visitors. Chris Thompson, CEO of Brand USA, said it is critical to get the land borders open to Mexico and Canada because 50% of the 80 million annual international visitors to the U.S. are from those two countries, while the U.K. represents the largest long-haul market.
Related: Bad News and 'Bull….' — Frustration Mounts Over Canadian and British Travel Bans
Lastly, from the Texarkana Gazette — "As the Arkansas tourism industry recovers from the economic impacts of the pandemic, the governor announced the creation of a new Office of Outdoor Recreation. It will be in the state Department of Parks, Heritage and Tourism, and over the summer the department will hire a director for the office to coordinate and promote stewardship of the outdoors in Arkansas.
A 10-member advisory board will oversee the office. Members include private sector representatives. For example, the first four members represent a resort on Lake Ouachita, an outfitter on the Buffalo River, a boat manufacturer in Monticello and a duck hunting lodge in Arkansas County."