Be Nimble. Be Quick.
Just like Jack jumping over that candlestick, we've all focused on being flexible without getting burned, finding technology-supported solutions that go well beyond Mother Goose's wildest imagination.
MMGY Global says, "We're committed to serving the rapidly changing needs of destination marketers worldwide. In partnership with Simpleview and Connect Travel, we're launching a free, interactive research event to deliver our 2021 Destination Marketing Technology Survey."
Calling all DMOs to share your opinions. Join Robert Patterson, SVP of Marketing Technology at MMGY, Jason Swick, VP of Strategy and Insights at Simpleview, and Will Seccombe, President and Managing Director of Connect Travel on Wednesday, April 21 at 1 p.m. CST as they conduct the survey in real time and provide all participants with immediate industry insights.
Register Now: https://bit.ly/2RhCsuU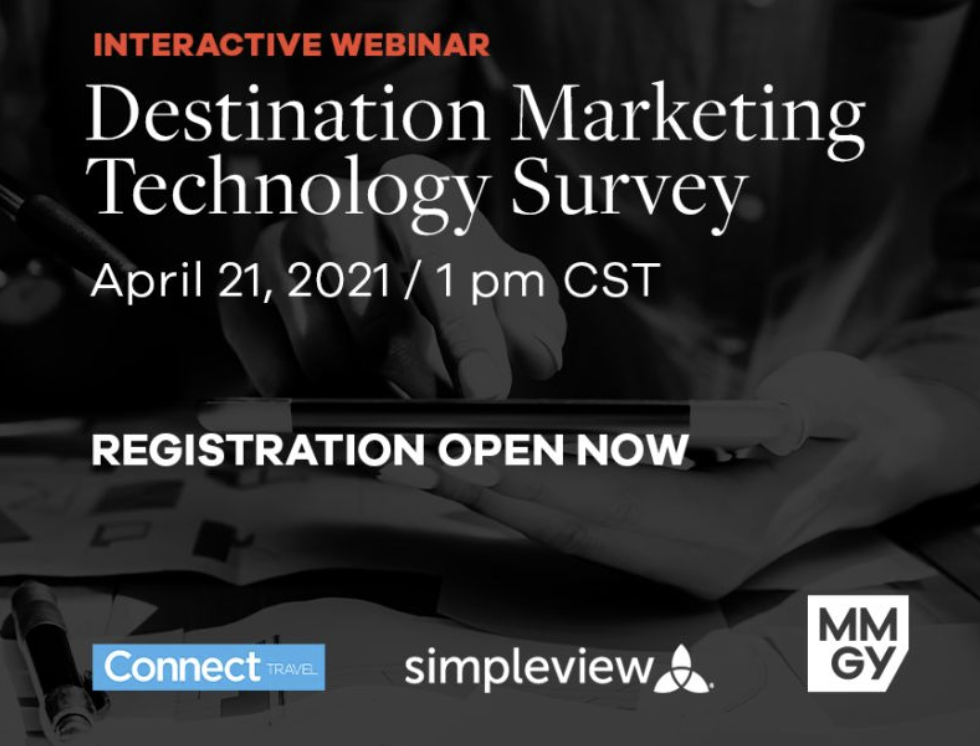 Background
The COVID-19 crisis has accelerated change across every touchpoint in the traveler's journey. Marketing technology solutions and digital products appeared nearly overnight to respond to the rapidly changing needs of travelers, destination organizations and the communities we all serve. What seemed like temporary fixes have evolved into long-standing solutions that will be with us for years to come.
Because we recognize the need to get data and insights into our partners' hands as quickly as possible, we are evolving our approach for 2021. This year we will be launching a free and interactive research event in partnership with the Connect Travel team. The first event will take place in April, with an identical follow-up event in August. Survey results will be captured and distributed in real-time to all participants.
What's Next?
After the first event in April, there will be an identical follow-up event in August with results captured and distributed in real-time to all participants. The entire survey culminates at the eTourism Summit in Las Vegas in September, where we will present all findings and hold an in-depth panel discussion around the significant shifts and trends in the space.