We're sharing a post from Wendy Olson Killion, Global Senior Vice President, Expedia Group Media Solutions who asks a question everyone wants answered: When will international travel return?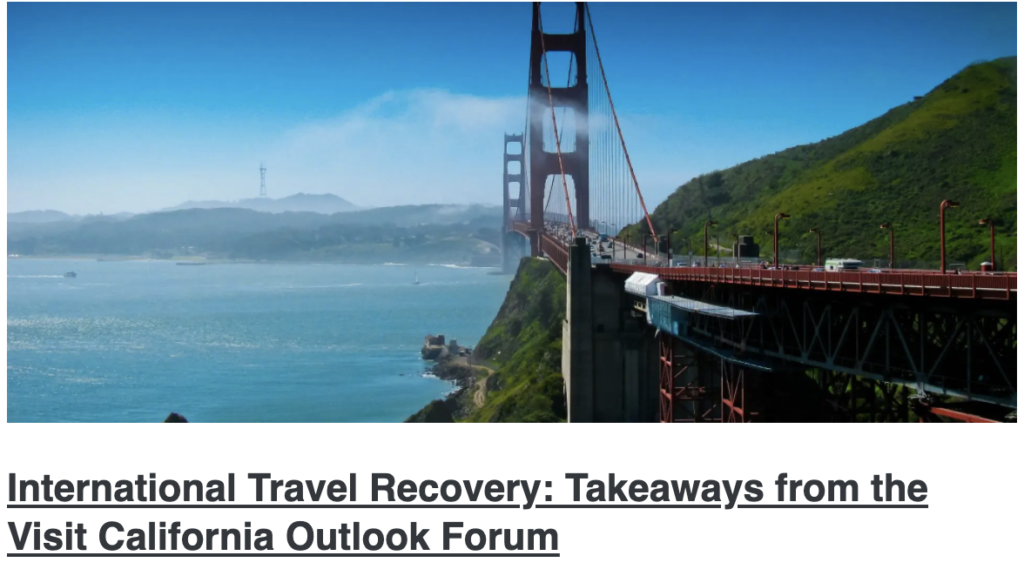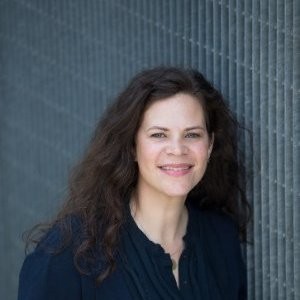 "Last week, I participated in a panel discussion during Visit California's 2021 Virtual Outlook Forum, alongside Adam Sacks, President, Tourism Economics and Ivar Satero, Airport Director, San Francisco International Airport.
The conversation explored the burning question on every destination marketer's mind since the onset of the pandemic: When will international travel return? We approached this question through various angles during our discussion on economic insights and developments impacting recovery, as well as shifts in travel sentiment, to help destination marketers and other travel brands best prepare for the return of international travel.
Below are key themes that will help shape destinations' international marketing strategies on the road to recovery.
Vaccines will open the door to international travel
Adam kicked off our discussion sharing some overall data and trends on travel recovery and the outlook of international travel.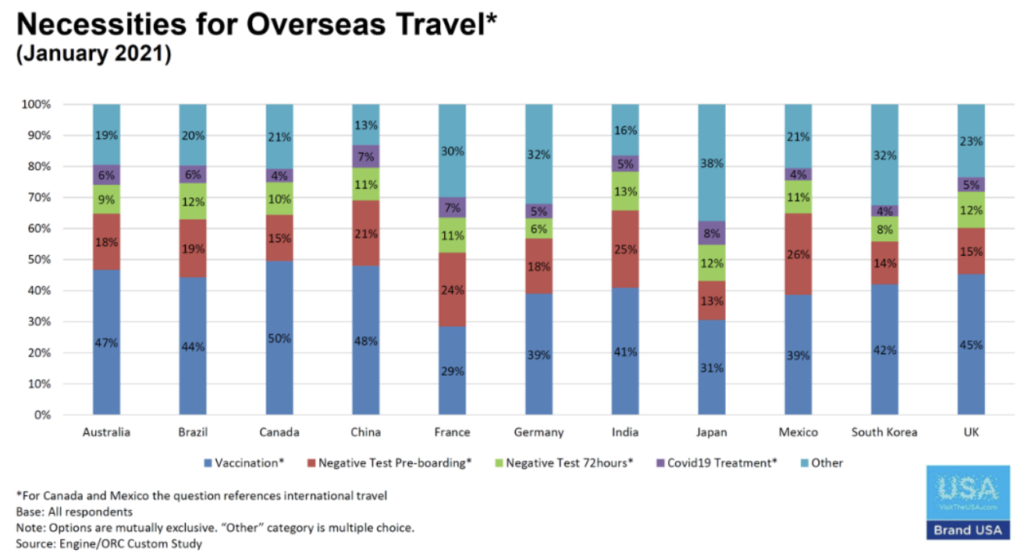 According to global data from Brand USA, most people would be willing to take an international trip if they were vaccinated.
This closely aligns with the findings of our latest custom research, which showed that 57% of travelers would feel comfortable traveling if a vaccine was widely available. At the time, we had not yet received concrete news regarding successful vaccine trials, so we expect those numbers would be even higher today given the progress we've seen over the past few months.