Just released: Longwoods International's latest, the 31st wave of this survey among American travelers, indicates a continuing upward pattern in positive sentiment.
"We are encouraged by the high percentage of travelers in trip-planning mode in the two most recent survey waves. Traveler optimism continues to track with the drop in new coronavirus cases, hospitalizations, and deaths, as well as the progress in vaccine distribution," said Amir Eylon, President and CEO of Longwoods International. "As long as these positive trends continue, we would expect to see steady improvement for the U.S. travel industry."
TRAVELER OPTIMISM GROWS, VACCINES ARE KEY TO FULL RECOVERY
Again in this wave, we see 81% of American travelers with plans to travel in the next six months, sustaining a 16-point increase from Jan. 20 and well above levels seen since last March.

Friends and relatives (45%), going to a beach/waterfront (35%) and taking a road trip (34%) dominate as the top activities travelers plan to engage in on their next leisure trip.

38% of American travelers plan to hold on their travel until they receive the vaccine, while 33% say the vaccine has no impact on their travel plans.
For the full survey, visit here.
---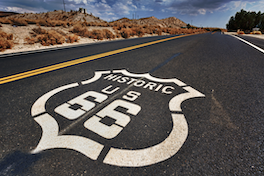 Destination Analysts' latest survey findings echo the good news: An incredible 83.5% of American travelers have at least tentative trip plans right now. "New records in American travel sentiment are sweet music to the travel industry. This summer looks especially promising—particularly for a larger return to commercial outdoor attractions and events."
Some of the highlights:
Americans' optimism about the month ahead soared an additional 5 percentage points in the last week, reaching another record high (44.2%).
Other record highs in travel sentiment reached this week include: the level of excitement about travel in 2021 (6.2/10), a readiness state-of-mind around travel (60.2%), those who have received or know friends or relatives who have received the vaccine (62.7%), the making of travel plans specifically in anticipation of vaccine distribution (34.8%) and the proportion who will take at least one leisure trip in the next 3 months (52.9%).

Welcome record lows noted this week include: perceptions of travel and leisure activities as unsafe (45.7%), strong concern about the virus' impact on personal finances (52.2%), general avoidance of travel (45.3%), avoidance of conferences and conventions (63.2%), agreement that travel should be for essential needs only (48.7%), travel guilt (42.7%), and refusal to travel until vaccines are widely available (46.5%).

Americans' support of travel in their own communities reached important milestones in the recovery. Anticipated happiness with ads promoting their community for tourism reached another high (41.9%), while agreement that tourists in their community are unwanted reached a record low (48.3%).
When asked to use just ONE WORD to describe how they feel about travel right now, "excited" is what Americans largely cite, a feeling that has become even more predominant since the start of the year.And as demonstrated time and time again, feelings translate to actions.
Focused on the question of WHEN, the report says, "This summer looks especially promising. Half of Americans even feel they will be ready to return to commercial outdoor attractions and events by July. Nevertheless, as more Americans get vaccinated each week, more trips in the short term may soon appear. The proportions with trips planned for April and May have inched up over the last month, including for Easter and Spring Break."
Get the full survey results here.
---
In a related recovery communication, Hyatt Hotels Corp. sees group booking activity start bouncing back sooner than expected in the fourth quarter of 2021, with demand for corporate and association group meetings in particular starting to gain traction.
"I'm really pleased, if not surprised, to report that we're seeing some interesting and very positive data in group activity," Hyatt CEO Mark Hoplamazian told investors during the company's fourth-quarter earnings call last week. "We have early signs that we will actually host corporate meetings as early as the second quarter of 2021."