Yikes. Six months.
The authors of this report write, "The Harris Poll COVID-19 Tracker (Week 26) fielded Aug. 21-23, 2020
marks six months since we began tracking public sentiment on the pandemic.
At this milestone, we are taking a look back to examine the following:
1.) How the American lifestyle has adapted;
2.) How opinion and attitudes have shifted;
3.) How this might impact the way we live, moving forward.

This report, Six Months That Changed America, is also a special new presentation that can be shared or presented as requested.
As a public service, our team has curated key insights to help leaders navigate COVID-19. Full survey results, tables, and weekly summaries can be accessed for free at The Harris Poll COVID-19 Portal. We will continue to actively field on a regular cadence to track the shifts in sentiment and behaviors as the news and guidelines evolve."
There are charts such as this one in the report.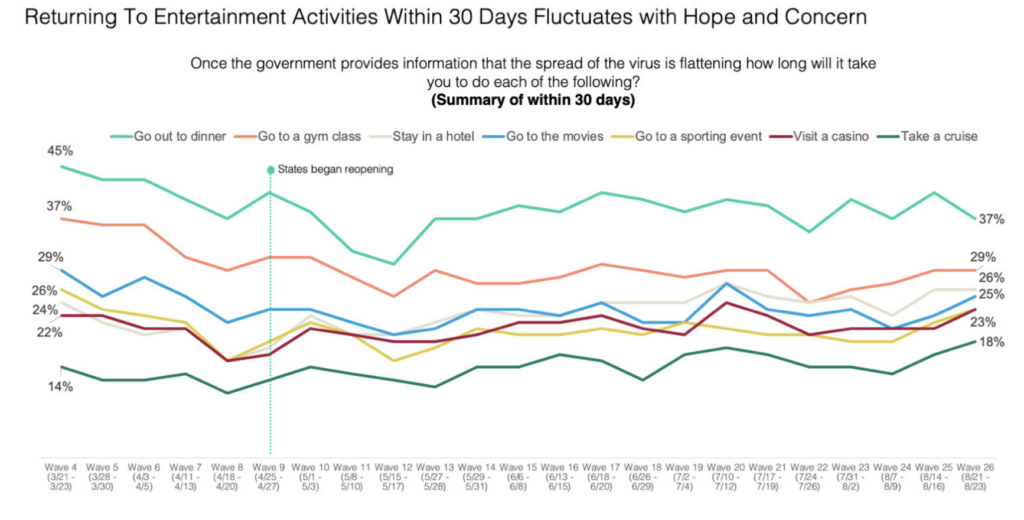 Here's a map with the latest COVID-19 figures nationwide.
Access highlights of the free 25-page special report here.