In mid-July, the Georgia Association of Chiefs of Police gathered in person for their convention, the first large meeting at the Savannah Convention Center since March.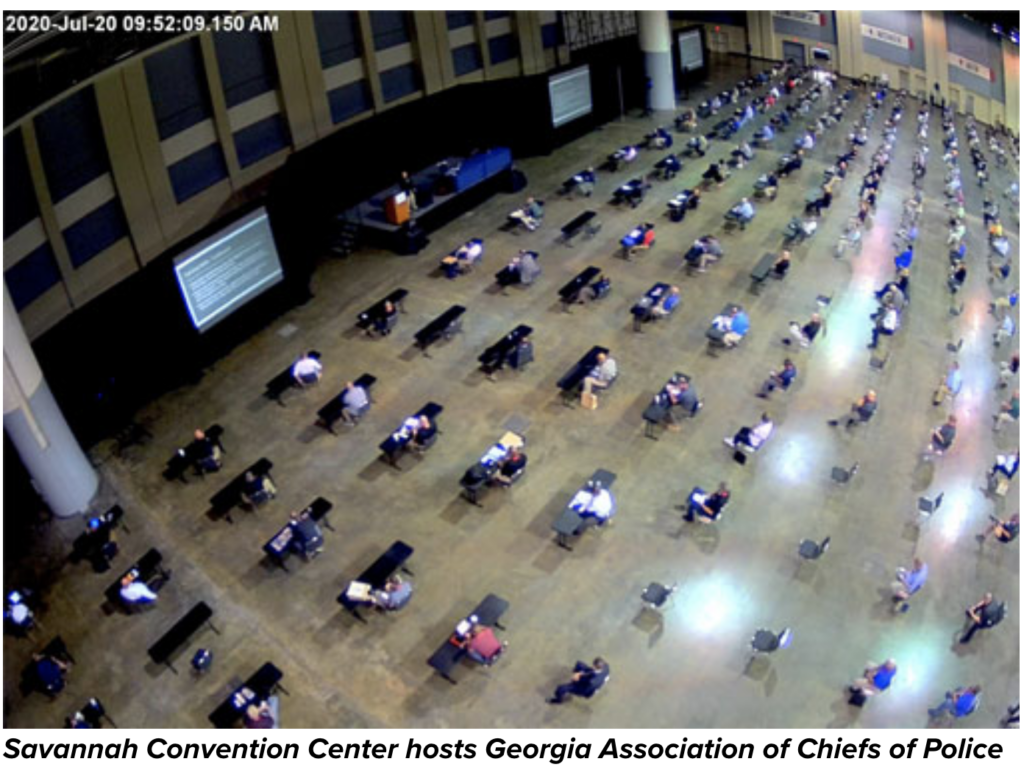 The meeting planner industry watched closely as protocols, system, signage and spacing were put into place for the 450 in attendance. Three weeks later, Jeff Hewitt, SVP of Visit Savannah and Visit Tybee Island shared the news "…no cases of COVID-19 were reported," adding that, "safety protocols were effective."
Related: "How to Host a Live Event Safely During Covid-19"
Read about "The Future of Events: A Call to Good," planned by Choura Events as a 90-person outdoor gathering in Torrance, California featuring three panels with 13 of the area's top event professionals. One reason the city approved the event is that every attendee was given a drive-through rapid COVID-19 test—for free. (Full disclosure: This was facilitated in that Choura leads We Are Lifeline Health, one of the country's largest testing centers, also available for administering tests at other gatherings.)
And read about the 14th annual ALHI (Associated Luxury Hotels International) Executive Women in Leadership conference that went ahead as planned at Naples Grande Beach Resort.
The new article in Connect Meetings is found here.
In related news:
In the four-week period following the July 7 reopening of the Indianapolis Convention Center, the city successfully hosted 18 meetings and events with a total of more than 40,000 attendees.
Connect Marketplace for the meetings market will go ahead on Oct. 19-21 in Las Vegas. With all safe and clean protocols in place, the event plan has been approved by Wynn Las Vegas.