While there's no silver bullet, brands know they need to build trust. One major airline is saying goodbye to middle seats in an effort to get us to fly. Will it work?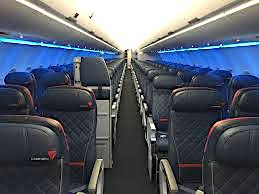 Delta Airlines says it will restrict flights to 60% capacity in order to block the middle seats through Sept. 30, 2020. Middle seats show up as "unavailable or not assignable" in the booking seat selection process.
To reduce the number of passengers on each flight, Delta is capping seating capacity at 50% in first class; 60% in the main cabin, Delta Comfort+ and Delta Premium Select; and 75% in Delta One. For planes with a 2×2 configuration, Delta will continue to block the selection of some aisle seats.
Southwest is also flying with a lot of empty seats, intentionally. Chief commercial officer Andrew Watterson admits it's not a viable long-term solution, but it gets people to book for now.
"To go back to the levels of prosperity airlines saw, you'd have to be able to sell the middle seat," Watterson said in a Skift interview. "But in a time when you have more supply than demand, it makes complete sense to fly capacity such that you can accommodate customers' desire to have an empty middle seat."
Passengers have been sharing concerns and posting photos of packed flights on United and American Airlines, undermining consumer confidence about getting back in the air.
Angie Wong traveled from Miami to New York in late April, taking photos of a crammed flight with some passengers not wearing masks. She told Inside Edition, "We were all sat shoulder to shoulder touching each other. Just basically on top of each other…I did not realize how packed the flight was until I boarded," she said.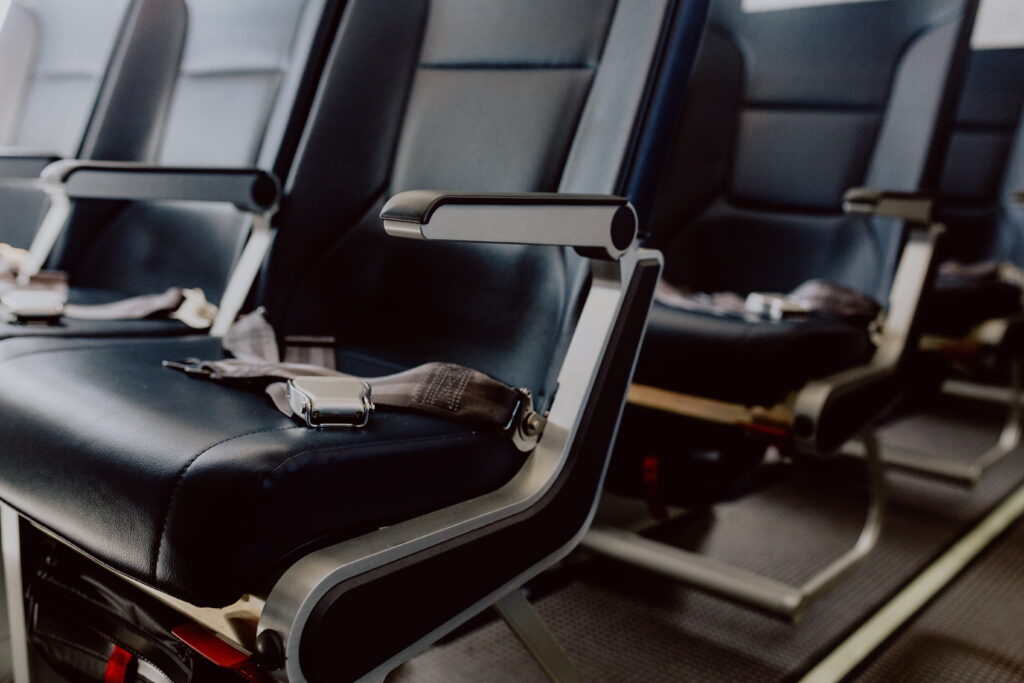 Bloomberg Opinion says keep it empty, please. "Up in the air, six feet of distance isn't possible. But three feet is better than nothing."
Related: Hey Hotels, How Many Ways Can You Say 'Clean'?
…And What About Face Masks?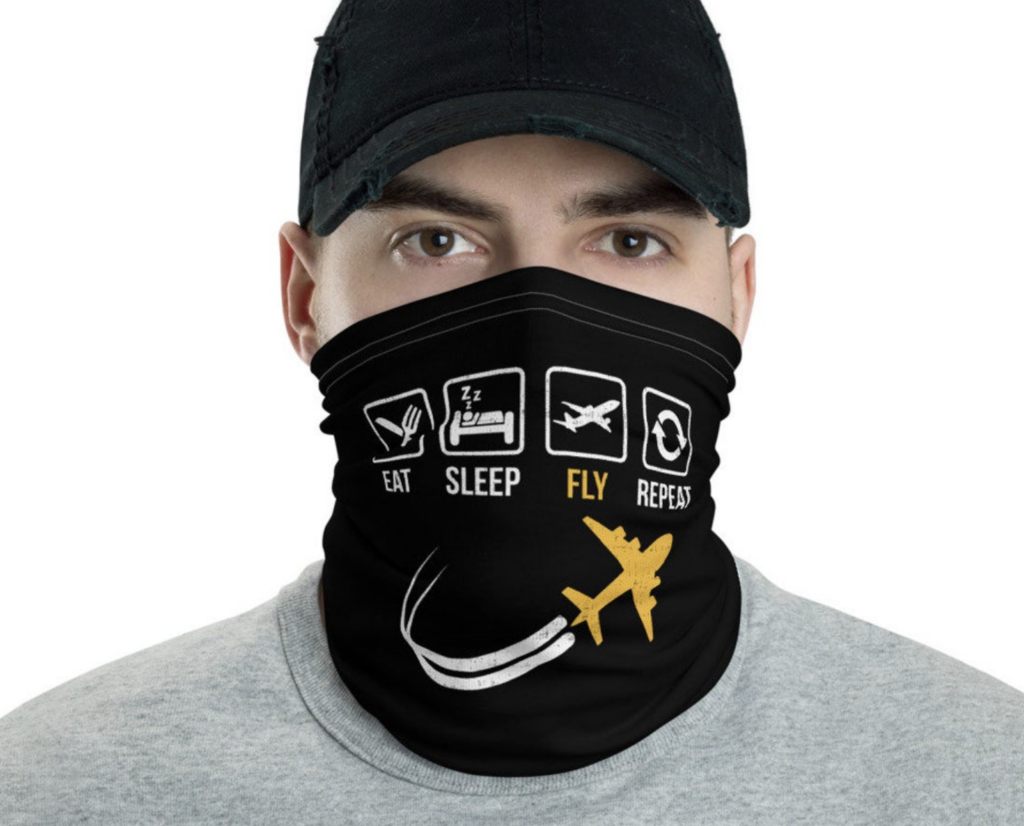 According to a May 2020 Harris Poll, 48% of American consumers said that they do not feel "fully comfortable flying again until the pandemic is over," even with policies around wearing masks.
Survey after survey on American consumer sentiment indicates that in a post-Covid world, passengers are keenly aware of heightened cleanliness and safety standards before they'll fly again. Airlines hear the conversation and they're touting policies to address that concern, including the requirement that everyone onboard a plane wear a mask.
Related: Nowhere To Go But Up: A Look at Recent Data
Related: What American Travelers Are Thinking Right Now
But travelers on recent flights said the rules are not being enforced. And flight attendants said they have been told not to confront passengers who opt to not follow them.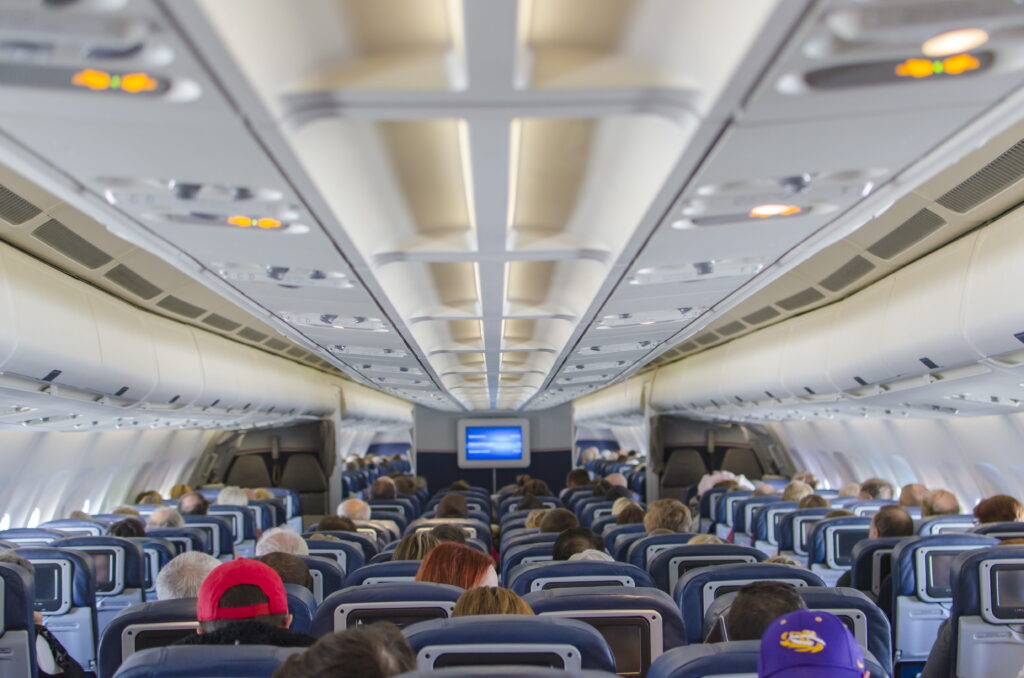 Last week, The New York Times reported, "Recent passengers on Delta Air Lines have posted on Twitter about fliers failing to wear masks ('What's the point in requiring if there is no follow through?' one man asked the airline in a tweet)." Another Delta passenger posted photos and wrote on Twitter that he noticed both a flight attendant and the pilot not wearing masks.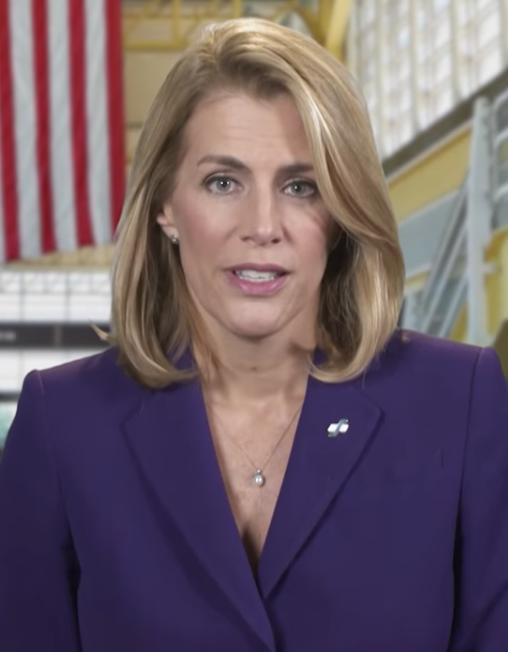 Sara Nelson, president of the Association of Flight Attendants union, made up of 50,000 flight attendants at 20 airlines, is quoted as saying, "Typically, when an event as major as the coronavirus is involved, government agencies, including the Federal Aviation Administration, Department of Transportation, Department of Labor and Occupational Safety and Health Administration, have come together with airlines, unions and other stakeholders to create policies and emergency procedures to help travelers and transportation staff."
Since we have no such coordination, the newspaper observes, this means airlines are left to set their own rules as well as enforcement, or lack thereof. Industry experts say that a federal regulation would be easier to enforce than the policies of an individual airline.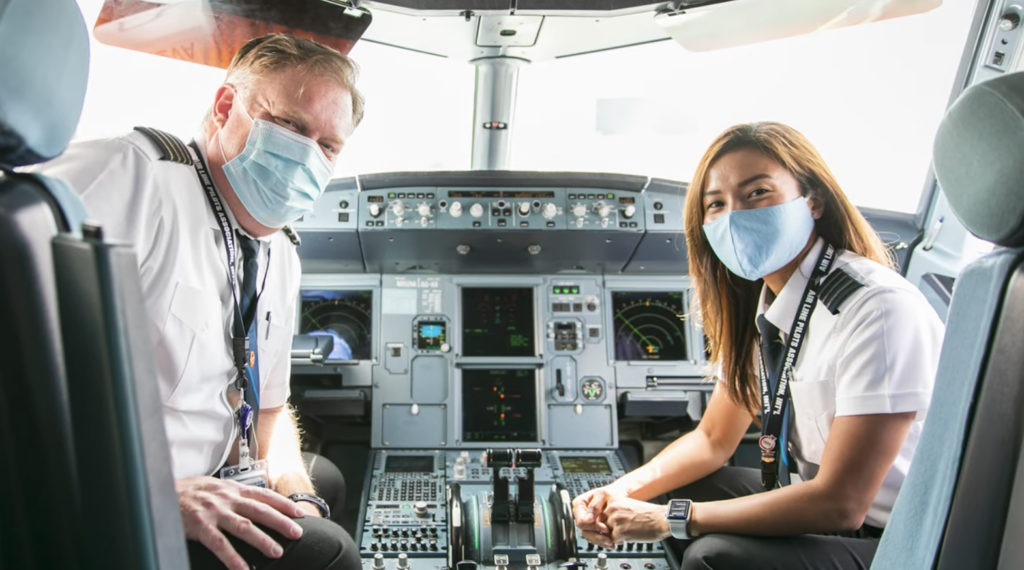 So far, that suggestion has been "brushed off" by the Department of Transportation, according to the LA Times. "What can airlines do if people take off their masks in flight? Not much, actually" is that newspaper's answer.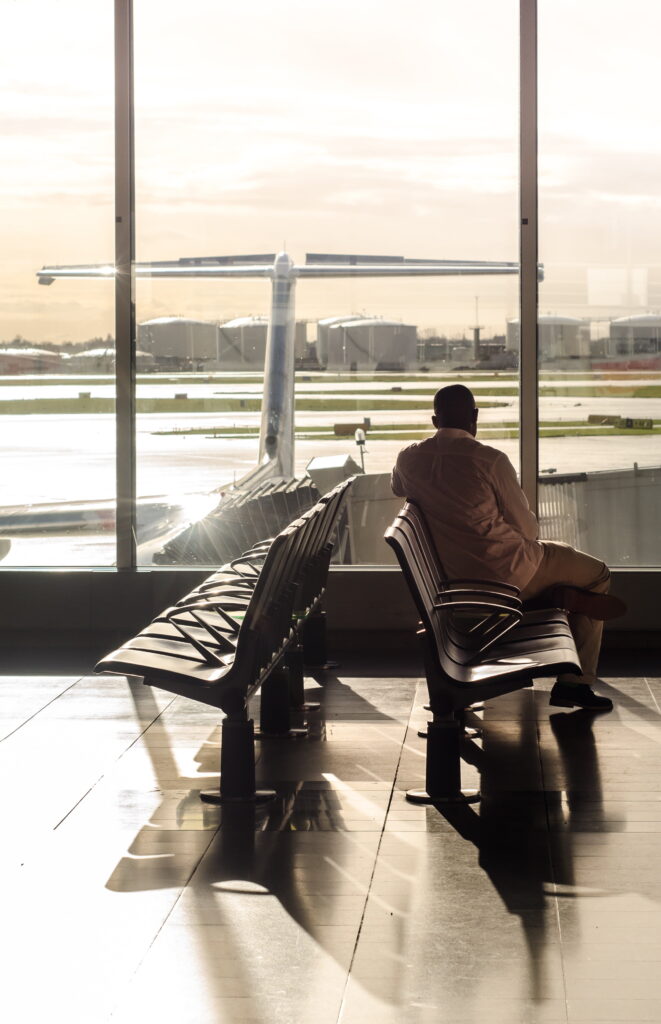 …And at the Airports?
Case in point: Transportation Security Administration (TSA) recently issued guidelines—not federal mandates—for Covid-related passenger screenings through this summer.
CNBC quoted Jeffrey Price, an air travel safety expert and a professor at Metropolitan State University of Denver, calling it "a game of hot potato" to determine which government authority will take responsibility for coronavirus precautions at airports across the U.S.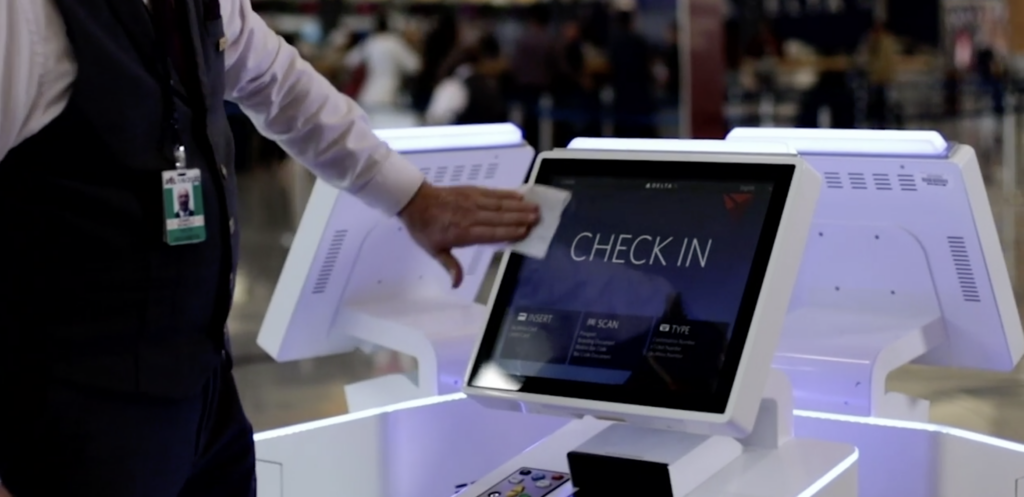 And Sydney Glass, spokesperson for the union that represents 46,000 TSA workers told CNBC, "Requiring TSA officers to conduct Covid-19 testing is far from their duties and responsibilities."
As a result, said the business network, "Airlines are putting together a patchwork of polices for flying during the pandemic."