In the latest data collected, Michigan is now the leading state for website traffic in Quarter 3 of 2019.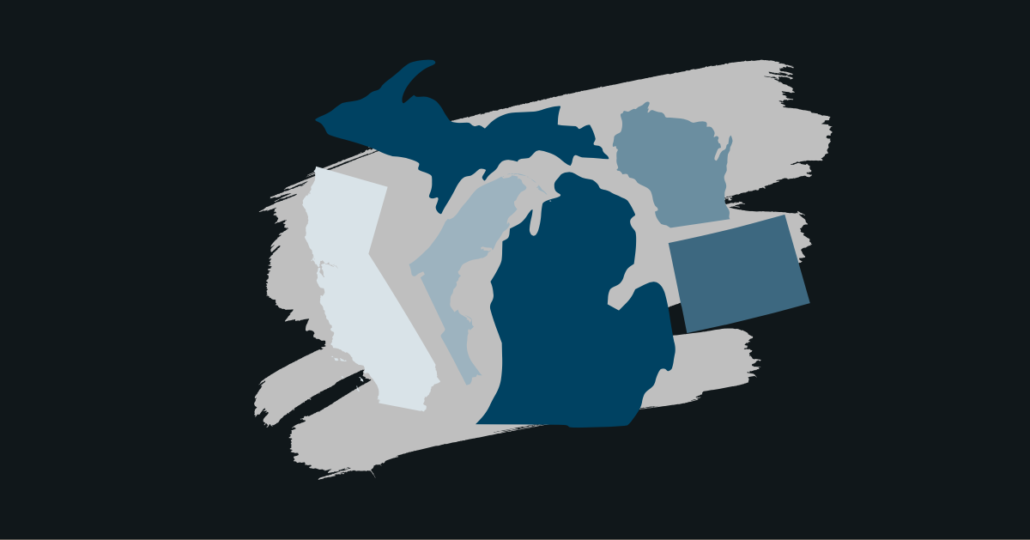 The website volume traffic leader has changed for the third consecutive quarter. Michigan had an average monthly total of 849,506 online visits, followed by Colorado, Wisconsin, Florida, and California.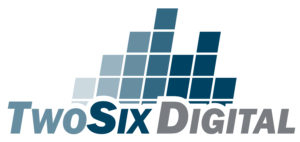 –> Click here to read our interview with Dave Serino, Founder and Chief Strategist at Two Six Digital and to learn more about interpreting the data results.
–> Related: Click here to read "Pure Michigan Funding is Axed" (10/14/2019).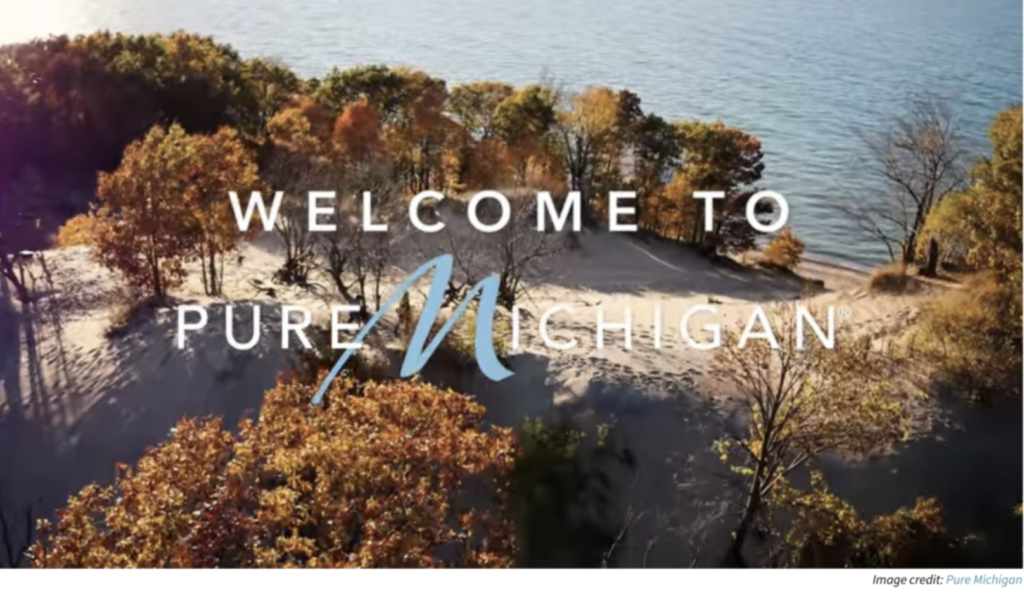 Which of the 50 official state tourism websites gets the most traffic? TwoSix Digital to the rescue with the third-quarter results of the state-by-state rankings by:
total traffic
average monthly visits
share of mobile vs. desktop
pages per visit
average visit duration
bounce rate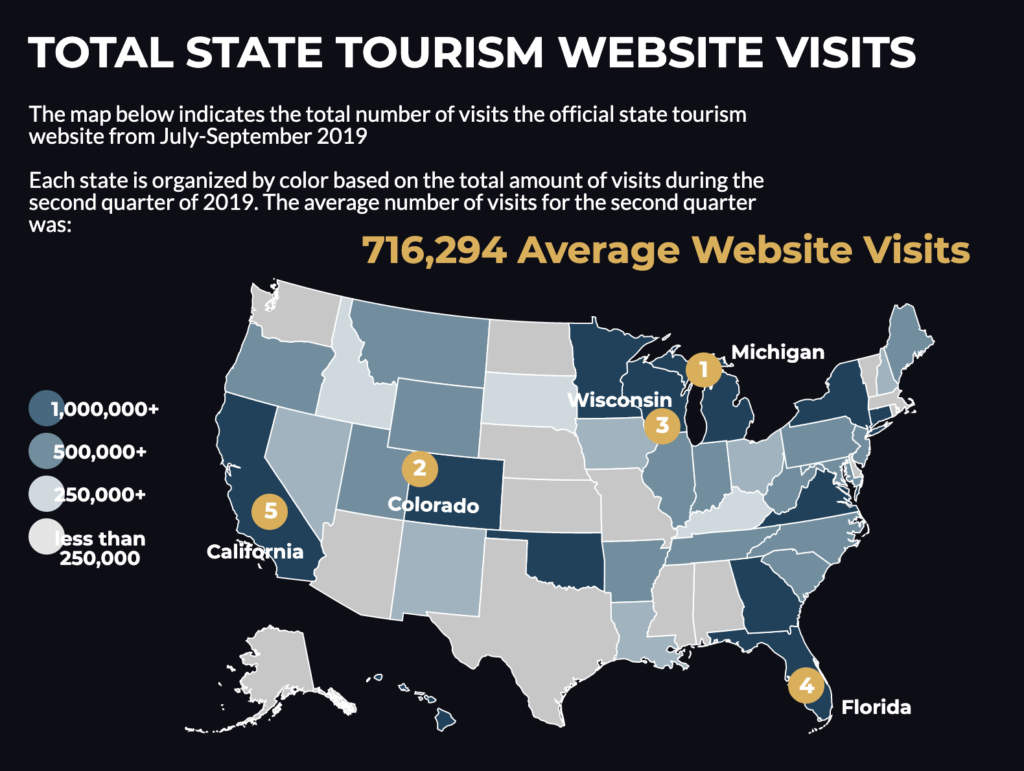 To get the interactive map and full third-quarter results of the Two Six Digital study, click here.
In case you missed it, here's a link to the study from Quarter 1 and for Quarter 2, found here.